The 20 Best Overnight Masks That Will Transform Your Skin
Wake up pretty.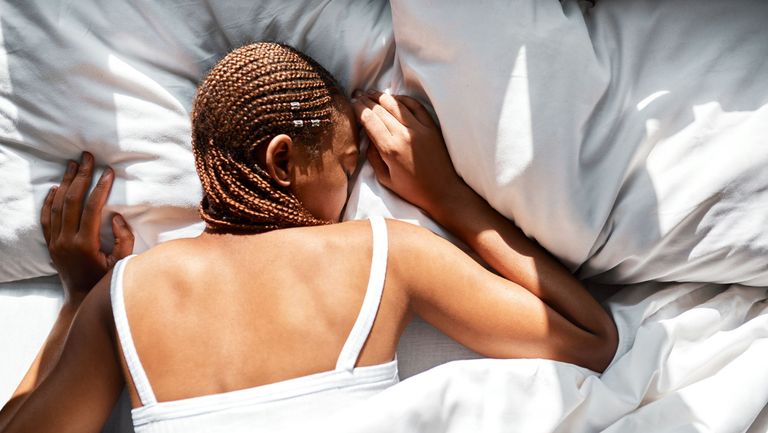 (Image credit: PeopleImages)
By Tatjana Freund published
As much as I love pumicing, scrubbing, cleansing, and dripping oils all over my face every night, I do have something to confess: Sometimes I wish skincare was easier. I've been diligently doing a nighttime and morning routine for years, but it can get dull. And I love doing a face mask for some extra T.L.C., but then there's the washing off process, the forgetting it's on and smudging it on your boyfriend's shirt process, and the wait-I-thought-I'd-look-different-after process. So many processes, and all you want to do is go to bed. If only there was something you could do for your skin while you sleep! And thus, overnight face masks were invented. These masks are the answer to my prayers. Not only are they the easiest thing in the world to apply, but after they're on, you can hop right into dreamland and wake up actually noticing a difference. While overnight masks have typically been used as a way to give your skin an extra boost of moisture, now there are overnight masks for every skin concern imaginable. You want to wake up looking younger? There's a mask for that. You want your skin to not feel itchy and irritated by morning? There's a mask for that. Behold, 20 overnight masks you can put on before bed, so you can wake up a changed woman.
Tatjana Freund is a Beauty Commerce Writer, covering makeup, skincare, and haircare products and trends. She's a fan of vodka tonics and creepy Wikipedia pages.