14 Natural Toothpastes That Treat Your Pearly Whites Right
As with all "natural" products, it's important to look at the fine print.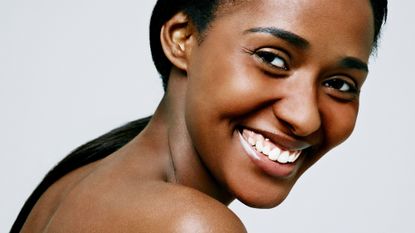 (Image credit: Jonathan Storey)
Of all the products to consider natural alternatives for, a toothpaste is arguably the most sensible, because it goes, well...inside your mouth. But as with any item labeled "natural" or "organic," it's important to understand what the word means in this context—and not surprisingly, it's not exactly standard.
"There's no set definition of natural toothpaste," says cosmetic dentist Gregg Lituchy of Lowenberg, Lituchy & Kantor in New York City. "Often, we're referring to toothpastes without artificial sweeteners, coloring, and the foaming agent sodium lauryl sulfate, which is associated with canker sores in people who are prone." Shannon M. Nanne, a registered dental hygienist based in Ohio, also mentions that many natural formulas don't include triclosan, a pesticide that's sometimes used as an antibacterial agent to fight plaque and gingivitis.
Fluoride, while naturally occurring in water and in plants like tea leaves, is excluded from some toothpastes labeled natural due to concerns about toxicity at supremely high levels. As Lituchy sees it, while opting out of fluoride is a personal choice, it's not one he recommends; Nanne also chooses fluorinated pastes. "There are no meaningful alternatives to fluoride. To date, it's the only toothpaste ingredient proven to strengthen enamel and significantly decreases cavity risk," says Lituchy. However, there are still some great toothpastes that don't contain fluoride, if that's your vibe.
"I believe that there are good chemicals and bad chemicals," says Nanne. "Artificial sweeteners like sodium saccharin offer no health benefit and over time may lead to health problems." Alternative sweeteners like sugar alcohols sorbitol and xylitol are rated safe for non-food uses by the Environmental Working Group, a non-profit advocacy organization. Xylitol, for instance, inhibits the growth of the bacteria that cause cavities.
The good news is that there's a toothpaste options for everyone, and every lifestyle. Ahead, 14 toothpastes that do a great job, sans any of the bad guys.
Celebrity news, beauty, fashion advice, and fascinating features, delivered straight to your inbox!
Hannah Morrill is a writer and editor based in Portland, Maine. She's an avid reader, an indifferent face-washer and a sunscreen/retinol evangelist.