13 Whitening Toothpastes That Really Work
Farewell, yellow stains!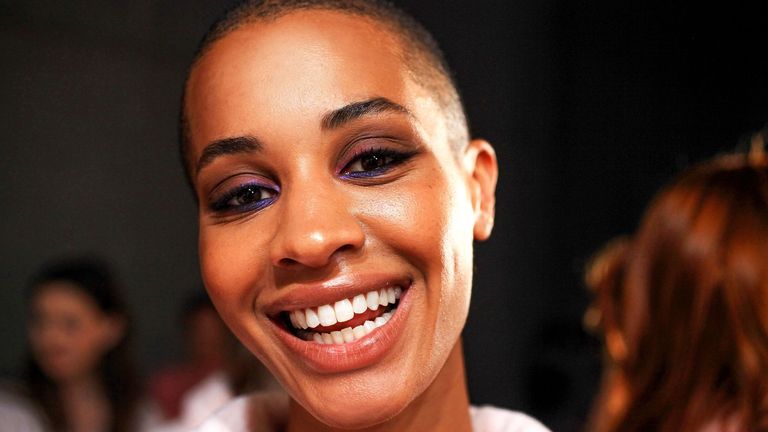 (Image credit: Getty Images/Jennifer Polixenni Brankin)
There are so many reasons sparkling white teeth can be difficult to get and to maintain. Red wine, coffee, and some food products all take their toll on our teeth. Habits like smoking or inconsistent oral hygiene also cause damage. Not to mention, yellowing teeth can be genetic! How unfair. Still, since teeth staining is something many people experience, there are an overwhelming number of teeth whitening products on the market. But not all these options work well for everyone—teeth bleaching, whitening strips, and visits to the dentist can be time-consuming and cause sensitivity. Not to mention, they can get really expensive. So let me reintroduce you to a simpler option: Whitening toothpastes, which have been on the market forever but can be a little hard to navigate.
Not all whitening toothpastes are created equal. In this list, we've got everyone covered, from natural product lovers to fluoride-sensitive users. We've got classic staples and exciting curveballs. We have simple standards and lesser-known loves. The one thing they all have in common? They all promise to whiten your teeth and keep your mouth clean and fresh. For every taste and preference, there's a whitening toothpaste on this list to fulfill your teeth goals.
1/13
Marvis Whitening Mint Toothpaste
The Eye Candy
This Italian toothpaste is not only eye candy for your bathroom shelf, but has a spicy mint flavor that leaves your mouth feeling refreshed. The whitening version of the Marvis toothpaste line is a classic staple.
2/13
Sensodyne True White Sensitive Teeth Whitening Toothpaste
For Sensitive Teeth
For anyone whose teeth are too sensitive for white strips or any other whitening treatment, this toothpaste is your new best friend. This toothpaste gently whitens teeth while providing protection from sensitizing factors.
3/13
Hello Antiplaque + Whitening Toothpaste Tablets
The Tablet Cleanser
For anyone who can't deal with messy, squishy tubes of toothpaste, these tablets are the next best thing. Chew the tablet until it turns into a paste, then brush as usual. When the tin is empty, simply request a refill!
4/13
Apa Beauty White Toothpaste
Best Bacteria Killer
So often, yellowing teeth are the result of bacteria that latches on to enamel. This toothpaste actively whitens while killing bacteria to prevent further discoloration.
5/13
Colgate Baking Soda & Peroxide Whitening Toothpaste
The Classic
Colgate, the gatekeeper of toothpaste, created this whitening toothpaste that contains two of the most effective whitening ingredients: Baking soda and peroxide. This toothpaste deep cleans while also removing stains.
6/13
Linhart Whitening Toothpaste
Most Soothing
This gorgeous toothpaste tube contains a cleansing formula that's great for both sensitive and non-sensitive teeth. It protects enamel while also whitening teeth, plus it contains soothing aloe vera to help soothe gums.
7/13
Supersmile Professional Whitening Toothpaste
The Professional-Grade Pick
If you've had professional teeth whitening and want to maintain your teeth shade, this toothpaste is perfect. If you haven't had any whitening dental work, this toothpaste will still work to dissolve yellow-causing bacteria.
8/13
Moon Stain Removal Whitening Toothpaste
Kendall Jenner-Approved
This vegan and fluoride-free formula was created to remove stains that cause unsightly yellow spots. Formulated with natural extracts, this Kendall Jenner-approved toothpaste is sure to be a win.
9/13
Spotlight Oral Care Toothpaste for Whitening Teeth
The Stain Remover
For fans of red wine or coffee who suffer from staining as a result, this cavity-protecting and whitening toothpaste works overtime to remove stains. It's great for sensitive teeth that need some extra T.L.C.
10/13
Crest 3D White Toothpaste, Pack of 3
The Drugstore Favorite
An affordable drugstore favorite, Crest's 3D White line boasts thousands upon thousands of enthusiastic reviews on Amazon.
11/13
Nu Skin Whitening Fluoride Toothpaste
The Peroxide-Free Pick
This fluoride toothpaste is formulated without peroxide for fresh, bright teeth. It has a refreshing vanilla and mint flavor for a maximum clean feel.
12/13
Native Whitening Toothpaste
The Clean Choice
This clean toothpaste comes in both fluoride and fluoride-free formulas to fight cavities while also fighting stains and yellowness. This toothpaste also comes in a charcoal option for maximum detoxification.
13/13
Tom's of Maine Fluoride-Free Antiplaque & Whitening Toothpaste
The Natural Pick
This toothpaste works to prevent plaque build-up that can can appear on teeth. The naturally derived ingredients in this toothpaste also whiten stains and give your breath a clean, fresh scent.
Tatjana Freund is a Beauty Commerce Writer, covering makeup, skincare, and haircare products and trends. She's a fan of vodka tonics and creepy Wikipedia pages.