The 15 Best Sulfate-Free Shampoos in 2023
Give your hair the gift of a gentler cleanse.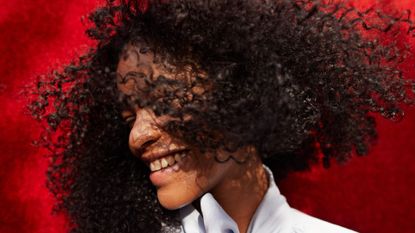 (Image credit: Klaus Vedfelt/Getty Images)
Shopping for a new shampoo and conditioner can be an overwhelming experience. With products promising everything from hair growth to color retention and more, it can be hard to nail down the best formula for your hair, and even harder to understand what types of ingredients you should be looking for—and avoiding—when shopping for your newest shower staples. There's one ingredient, however, that's gained notoriety as something that should be avoided in hair products, no matter your hair type: Sulfates.
"Sulfates are types of cleansers," explains Riley Finn, a color educator at Tricoci Salon & Spa. "All are not inherently bad, but they are not all created equally." Indeed, sulfates such as sodium lauryl sulfate (one of the most common sulfates found in hair products) are harsh and can strip hair of moisture, leaving strands dull, frizzy, and tangled.
Still, while it's important to find gentle cleansers that don't strip your hair of its natural oils, it's also important to ensure that your shampoo is clarifying for your hair and cleanses dirt and sweat from your scalp. And Finn admits that striking this balance can be "very hard for the average consumer to navigate."
To make this process easier, we've tapped Finn to unpack everything there is to know about sulfate-free shampoos, from understanding the importance of finding a sulfate-free formula to discovering the best product for you.
Why a Sulfate-Free Shampoo?
As Finn mentioned, sulfates can provide a deep cleansing that ultimately does more harm than good.
"A harsh cleanser can strip your hair color and leave your scalp feeling dry," she explains. Therefore, if you're looking for a deep cleanse that doesn't cause harm, opt for a sulfate-free clarifying shampoo instead.
Finn also adds that sulfates can hinder long-term hair growth because of the drying effect they have on your skin.
"Proper care of our scalp is very important to nurture future hair growth," she says. "It's literally the soil that feeds our hair, so it's important that we keep that soil balanced and hydrated so that we can have the healthiest hair possible. A healthy scalp is vital in preventing hair loss as we age as well."
The overall verdict? "If you are buying a professional grade sulfate-free product, you will be getting a gentle surfactant that will protect your hair and scalp with clean science to back it," Finn concludes.
The Best Sulfate-Free Shampoos