25 Dark Brown Hair Colors That Give Us Major Dye Envy
These brunettes definitely have more fun.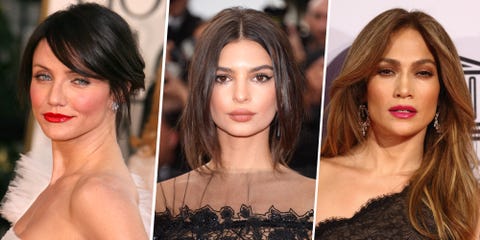 Design by Bridget Burns
Getty Images
Sure, dark brunette hair seems harder to play with unless you're willing to put in serious time at the salon to lighten it, but trust us when we say trying out a different look doesn't actually require a platinum makeover. Here, tips on how to subtly add color to your dark hair (from hints of red, to purple accents and golden highlights), plus inspiration on which deep tones to try if you want to go a bit darker for the winter.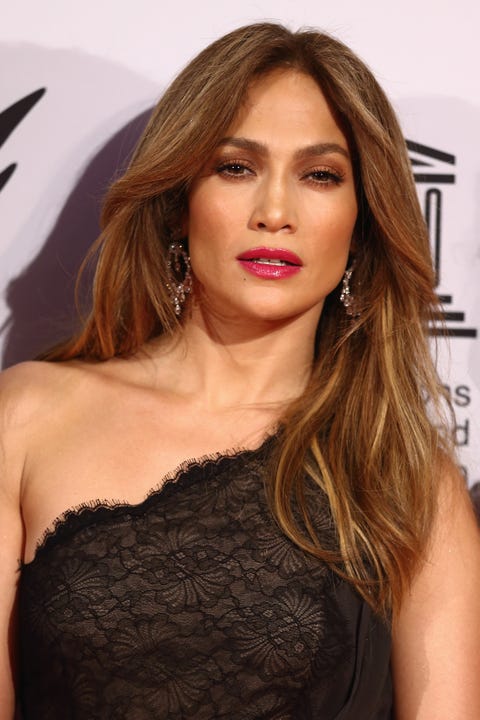 Jennifer Lopez
We're taking notes on how Lopez lightens her hair with all-over highlights, like these fine ribbons of blonde babylights.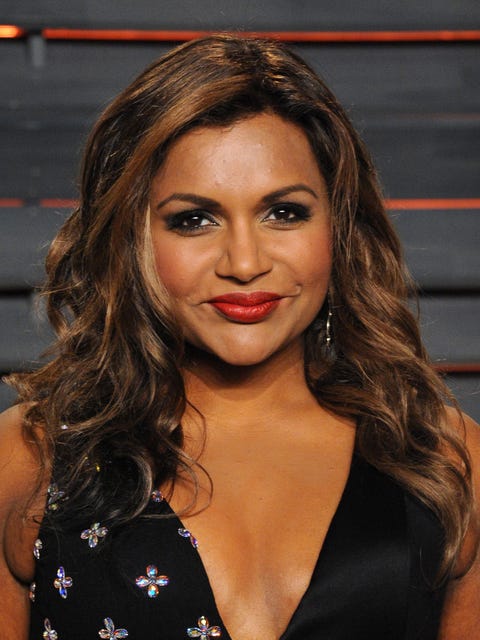 Mindy Kaling
Light brown highlights painted just around the face are an easy way to add warmth to long, dark hair.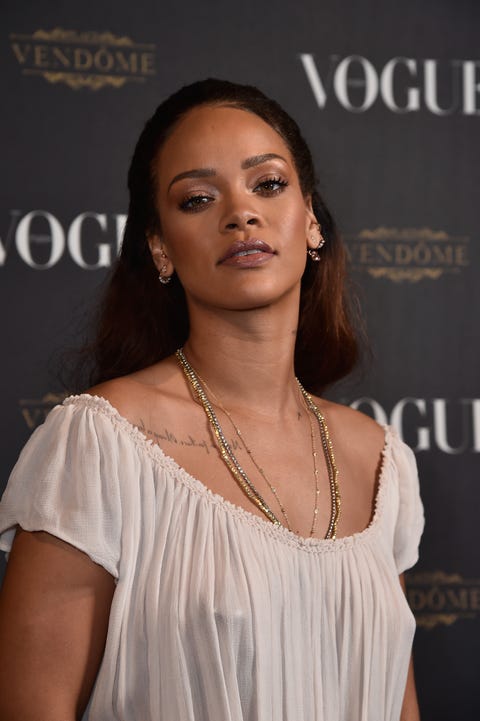 Rihanna
Fact: Rihanna's deep skin tone looks amazing with warm, reddish highlights, and a few auburn strips from her mid-lengths to ends give her long hair more dimension.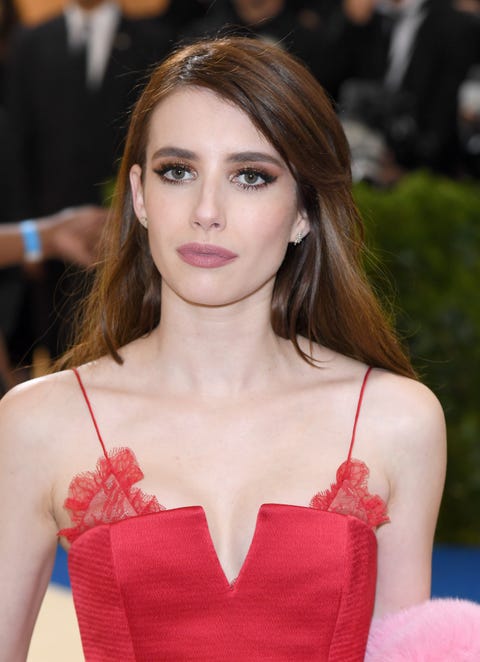 Emma Roberts
Roberts' rich color comes from a smooth blend of espresso hues and golden-brown tones.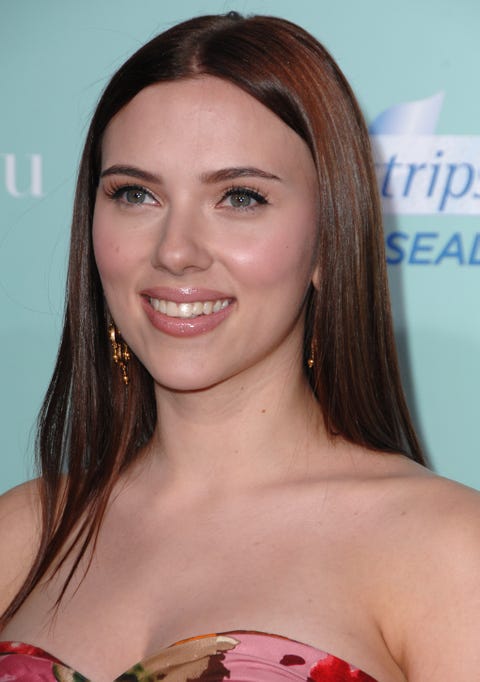 Scarlett Johansson
Russet brown hair with reddish undertones? Sign us up.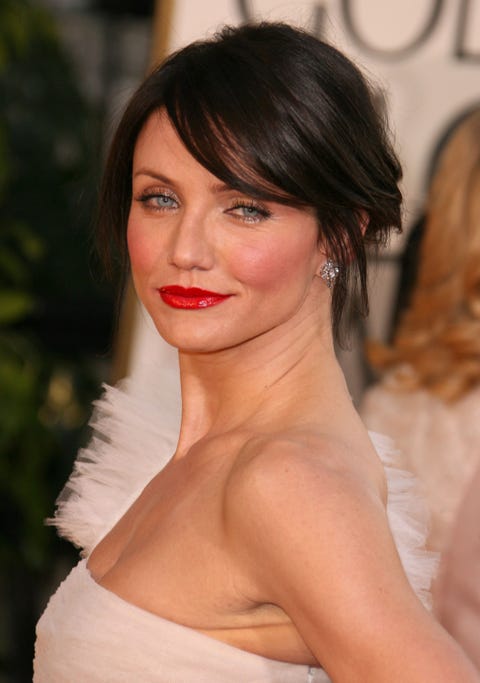 Cameron Diaz
#Throwback to when this blonde star turned her hair color all the way up to a deep chocolate-y brown.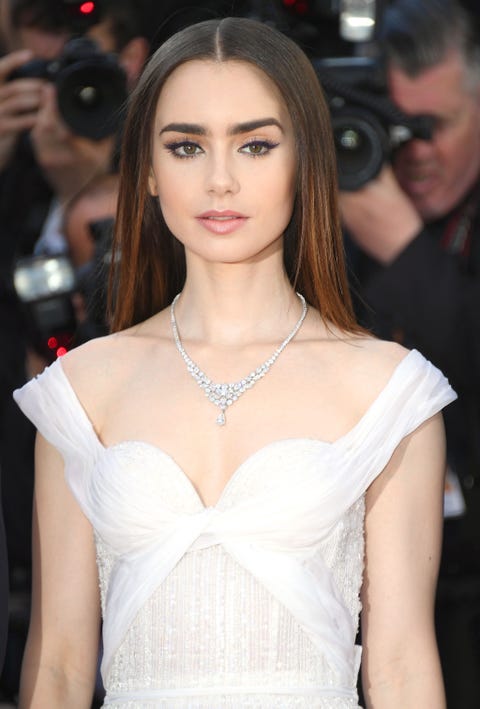 Lily Collins
An ombre effect is one gorgeous way to lighten your hair if you have a dark chocolate-y hair color like Collins'. Ask your stylist for highlights that start at your ears for a subtle fade like this.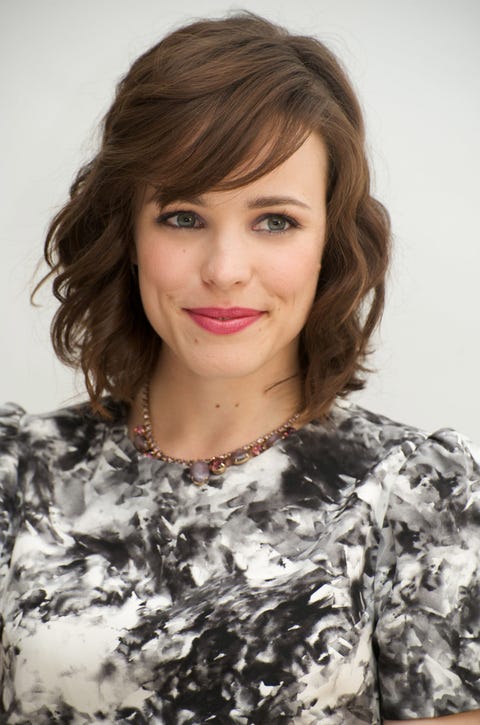 Rachel McAdams
If you have lighter brown hair, try going a tad darker to this chocolate-y hue that's at the halfway mark between brown and black.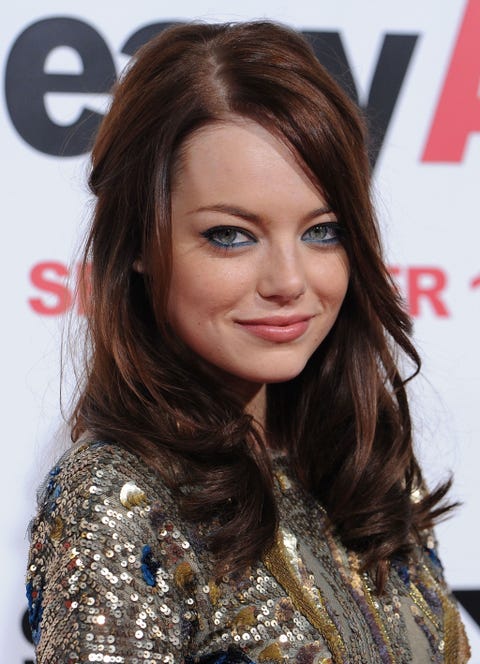 Emma Stone
Stone plays off her signature reddish color with this red-infused shade of dark brown.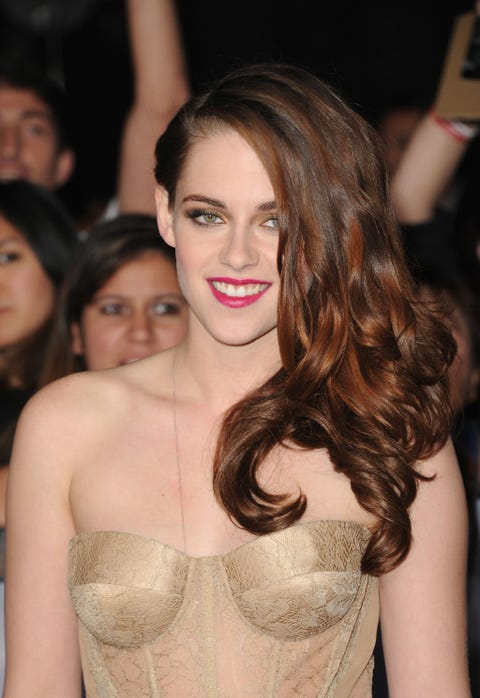 Kristen Stewart
Auburn hair + ribbon curls = red carpet gold.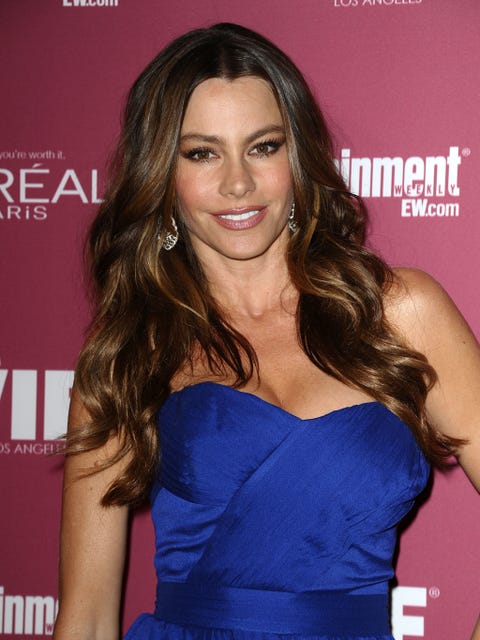 Sofia Vergara
Sofia Vergara's always at peak mermaid, styling her long dark hair with shiny golden highlights.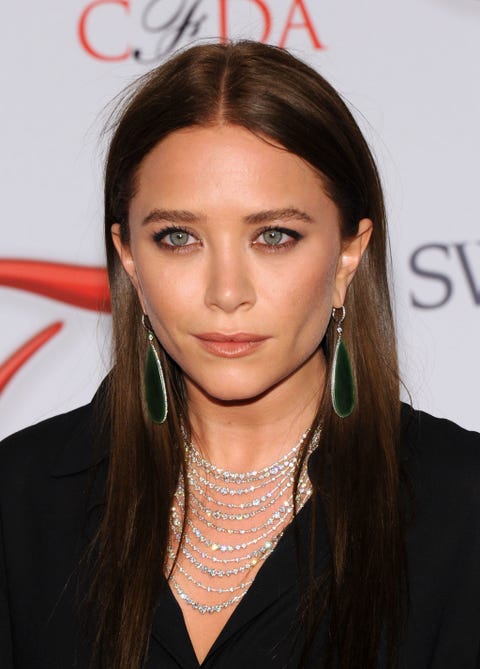 Mary-Kate Olsen
Sleek and straight is the way to go for a medium brown color like Mary-Kate Olsen's.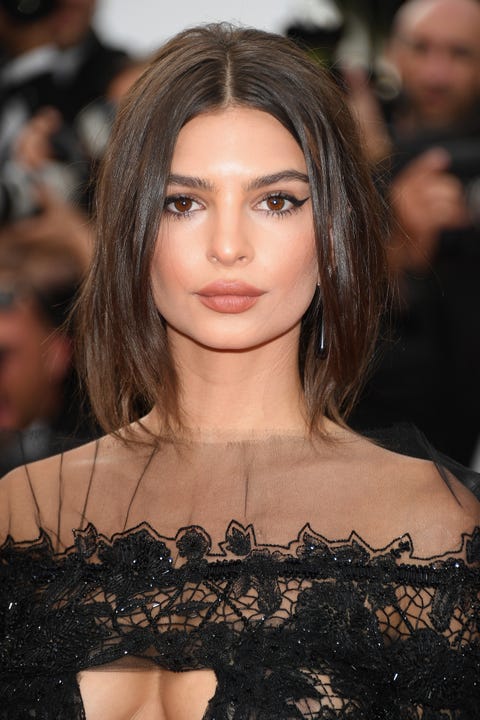 Emily Ratajkowski
Always proof that brunettes can be bombshells, too (sorry, Marilyn), Ratajkowski's signature style is a lengthy, layered curtain of deep espresso-colored hair.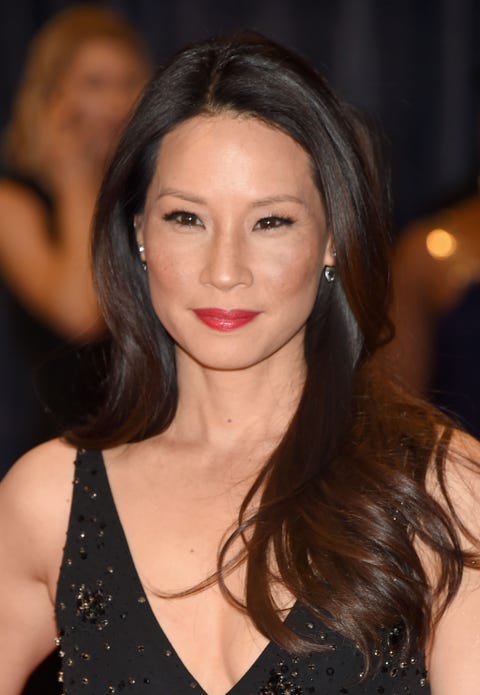 Lucy Liu
Lucy's signature black tresses look soft, shiny, and like everything we'd want in rich hair color.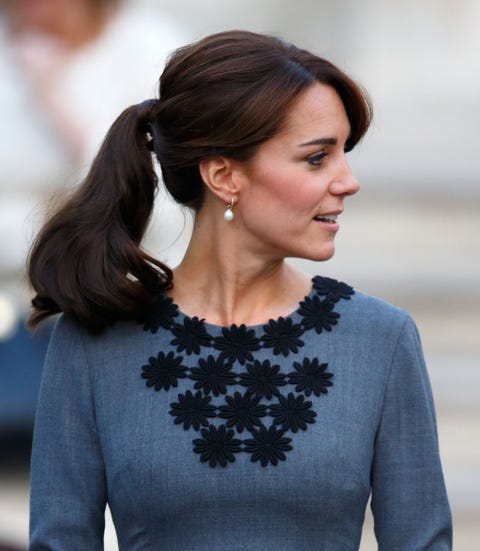 Kate Middleton
This color shows that subtle highlights are very possible and very flattering in darker hues.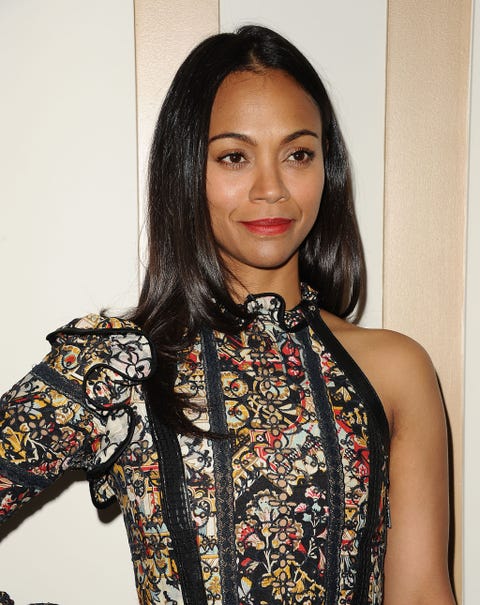 Zoe Saldana
We are *very* into Saldana's natural color, a shiny all-over raven black color.
Megan Fox
Megan Fox's dark, dark brown color perfectly complements her vixen vibe.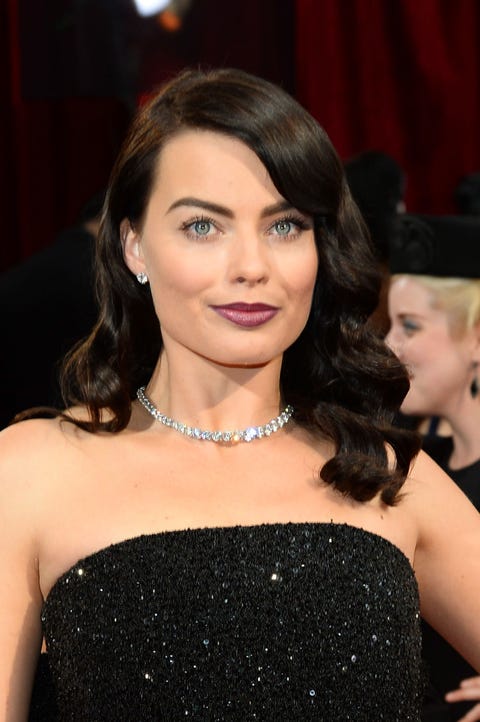 Margot Robbie
Margot Robbie trades in her usual blonde color for a rich nearly-black shade with violet undertones.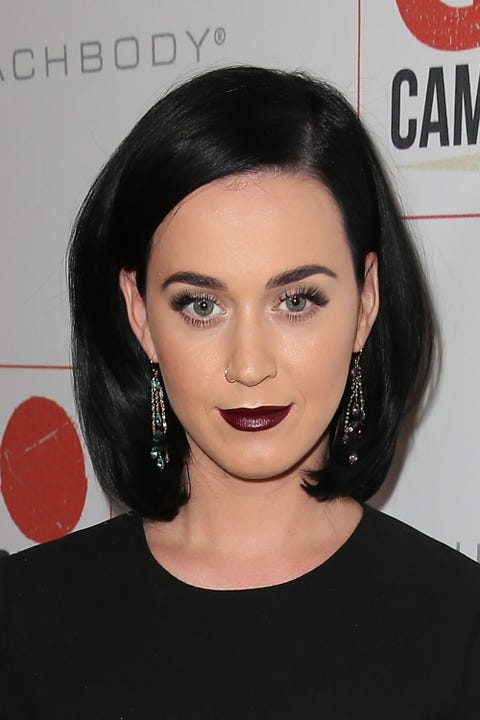 Katy Perry
Katy Perry has gone from green to pink to blue, but also looks amazing with her vampy black natural hair color.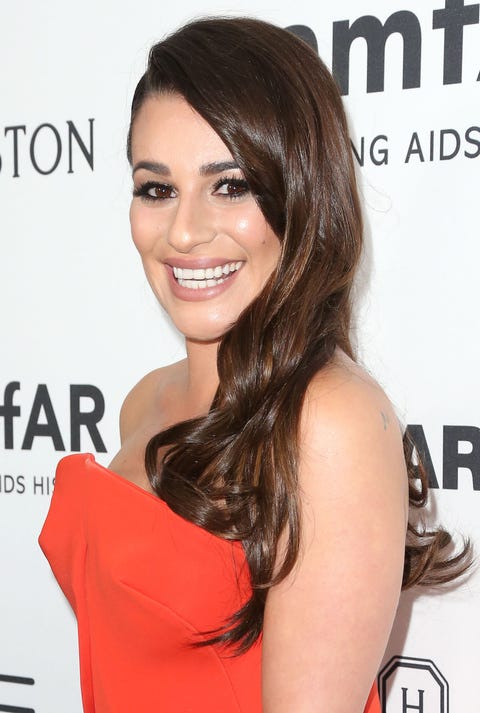 Lea Michele
Keep it interesting with medium brown highlights that start at the mid-lengths if you have long lengths like Michele's.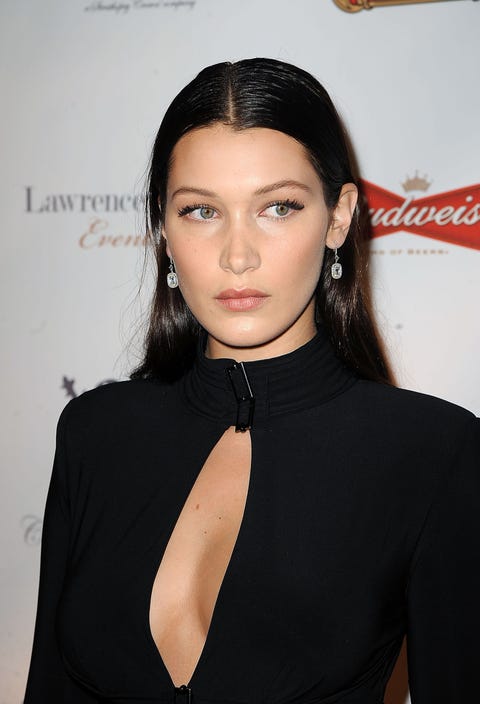 Bella Hadid
The younger Hadid sister styles her brunette locks with a sleek center part.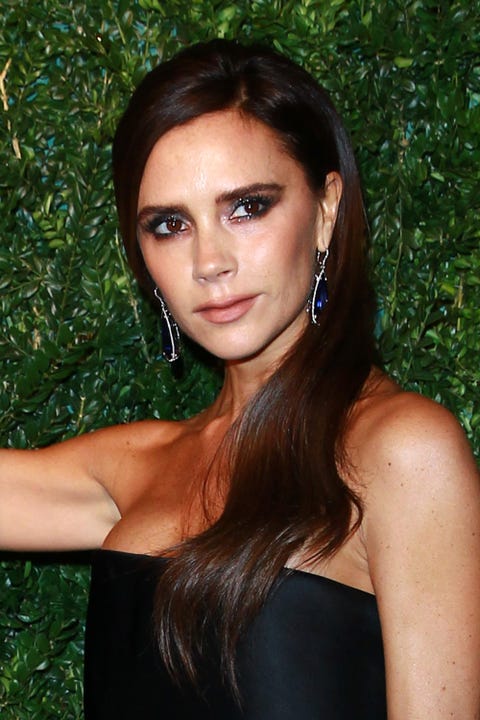 Victoria Beckham
The former Spice Girl has been blonde, but always comes back to her natural brown roots.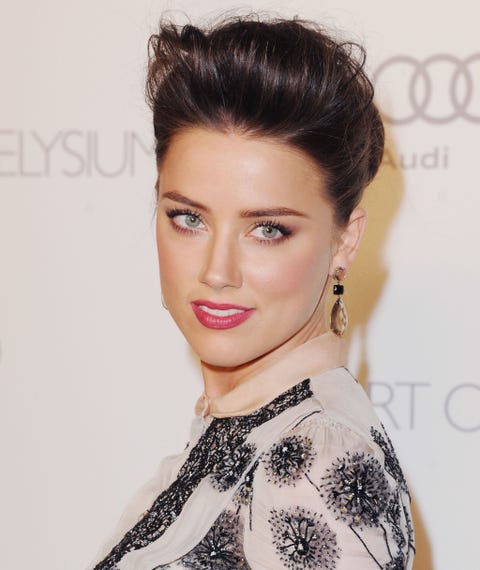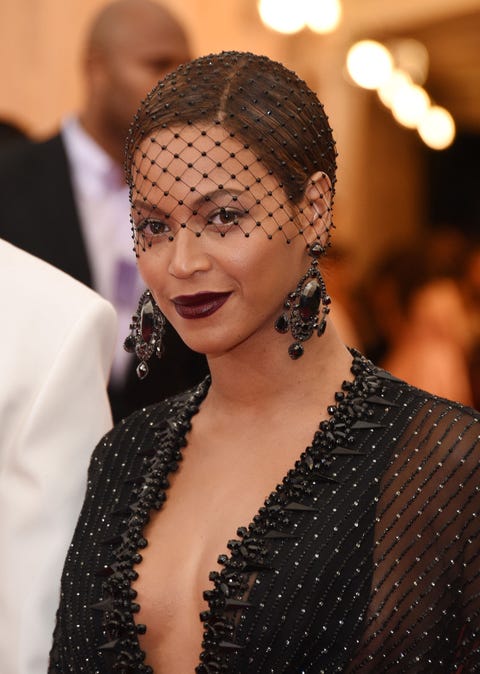 Beyoncé
Beyoncé goes for a unique reddish brown color with warmer blonde lowlights.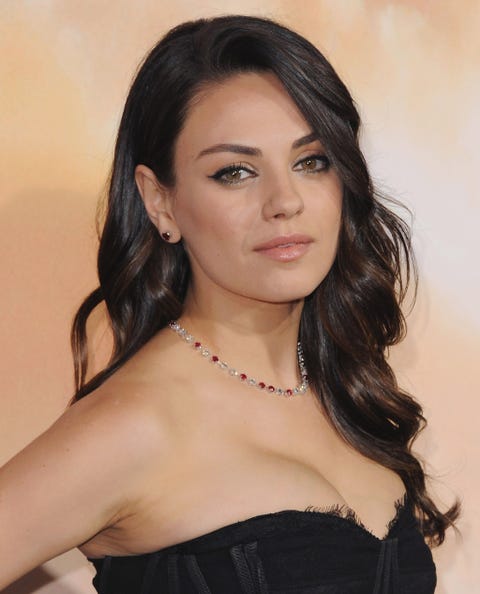 Mila Kunis
Deep brunette waves and lots of shine are Kunis' signature look.
This content is created and maintained by a third party, and imported onto this page to help users provide their email addresses. You may be able to find more information about this and similar content at piano.io