The Best Celebrity Hairstyles of All Time
Who's the fairest of them all?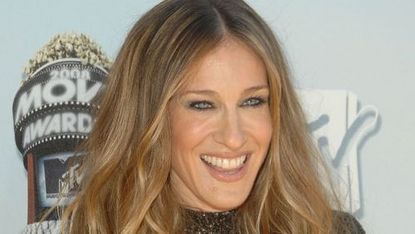 (Image credit: FilmMagic)
Whether you're looking for inspiration for a night out or a new cut, or you just love to traipse down the memory lane of beauty moments, we've got a slew of hairstyles for your viewing pleasure. We couldn't pick our number one favorite ... can you?
1/54
Kate Bosworth, 2010
We first saw the side braid trend start at Alexander Wang's fashion show in September 2009. Kate was the first starlet we saw wear it oh-so perfectly.
2/54
Angelina Jolie, 2009
Angie often opts for simple styles on the red carpet. But we love when she does a little something extra like with this half-up 'do — complete with the perfect earrings.
3/54
Halle Berry, 2011
Spiky, short 'dos are a Halle signature. It doesn't hurt to have that face either if you're going for a cropped cut.
4/54
Anne Hathaway, 2011
Anne changed styles many times over the course of Oscar night as one the hosts. But none topped this loose, low bun at the nape of her neck as she walked the red carpet.
5/54
Audrey Hepburn, 1961
Breakfast at Tiffany's came out in 1961 but Audrey's iconic updo looks just as chic today.
6/54
Beyonce, 2008
Beyoncé is one of those lucky women whose hair looks good up, down, curly and straight. This refined, side swept bun at a Grammy after-party is especially lovely.
7/54
Blake Lively, 2010
Blake's hair is the envy of many. It's at its most fabulous when she goes total California girl and lets it hang long and loose.
8/54
Bo Derek, 1979
Perhaps the most iconic movie hairstyle ever? Bo's Ten braids started a serious trend.
9/54
Cameron Diaz, 2002
Cameron stepped out in a chic side pony at the Gangs of New York premiere and made it okay for the rest of us to do the same
10/54
Carey Mulligan, 2010
If ever you're growing out your hair, look to Carey's tiny twist as a way to get through any awkward phases.
11/54
Carolyn Bessette-Kennedy, 1999
CBK's minimalist chic style applied to her hair as well. A simple bun is sometimes all you need.
12/54
Cassie, 2009
Never would we have thought shaving one side of your head could look so fashionable.
13/54
Victoria Beckham, 2007
We regularly refer to almost any asymmetrical bob as the "Posh". Seriously, she owns it.
14/54
Charlize Theron, 2004
Charlize has opted for a retro wave quite a few times. But never did she do it better than at the 76th Academy Awards, where she also took home a Best Actress statue.
15/54
Cher, 1970
Old-school Cher hair makes us very happy indeed.
16/54
Emma Watson, 2011
We've all watched her grow up on screen, and this slicked-back pixie proved Emma was not a kid anymore.
17/54
Amanda Seyfried, 2009
Amanda busted out the big guns, or should we say curls, at the Academy Awards. We'd give just about anything for hair that healthy.
18/54
Keira Knightley, 2010
Keira's angular cut suits those cheekbones magnificently. And it couldn't be more modern and less period.
19/54
Eve, 2000
Long before Riri went bright red, Eve was making a major color and cut statement.
20/54
Gisele Bundchen, 2008
We'd be smiling like that too if our hair looked as amazing as the Brazilian supermodel's. It's no wonder so many women request her look at the salon.
21/54
Grace Kelly, 1955
Grace Kelly's sweet Oscar hair was fit for a princess, well before she actually became one.
22/54
Gwen Stefani, 2002
No one's done more for the popularity of the pompadour than this lady.
23/54
Brigitte Bardot, 1960
If only our hair looked like this classic Bardot 'do when we tossed it up after a long day at the office.
24/54
Jennifer Aniston, 1995
The "Rachel" launched too many copycats to count and pretty much epitomized the mid-90s.
25/54
Jennifer Lopez, 2010
Love it or hate it (we happen to love), this hair is making a statement. Say yes to the modern day beehive!
26/54
Jessica Alba, 2008
Braids as headbands are always in style — and don't have to make you look like Heidi.
27/54
Jessica Simpson, 2003
Say what you will about her singing or her acting, but Jessica's hairstyle rarely fails her.
28/54
Julia Roberts, 2001
We love when a star steps out of her comfort zone, as Julia did the night she won the Oscar with this super coiffed style.
29/54
Kate Middleton, 2011
Bridal hair done right. Well played, Duchess.
30/54
Kate Moss, 2001
Kate Moss can basically do no wrong style-wise in our eyes. Who else could make this bowl cut look so incredible?
31/54
Kate Winslet, 2010
Old Hollywood glamour meets modern day charm. Perfection.
32/54
Katie Holmes, 2009
Joey Potter grew up and became Mrs. Tom Cruise ... and it was reflected in this blunt bob.
33/54
Gisele Bundchen, 2010
High ponytails aren't just for the gym, they work at the Met Gala, aka the fashion Oscars, too.
34/54
Keri Russell, 1999
Keri's pile o' curls at the MTV Movie Awards looked fresh, easy and gorgeously natural.
35/54
Kim Basinger, 1998
A regal style on a big night (she won the Oscar!) for the former Breck girl.
36/54
Lauryn Hill, 2005
The former Fugee proves that sometimes bigger is most certainly better.
37/54
Marilyn Monroe, 1953
This classic Marilyn style is used at least once as inspiration at pretty much any event thrown in Tinseltown.
38/54
Meg Ryan, 1995
Meg Ryan's shag even launched her hairstylist Sally Hershberger into superstardom.
39/54
Mia Farrow, 1968
Mia Farrow's pixie cut is making a comeback in young Hollywood. See: Michelle Williams, Carey Mulligan, Emma Watson
40/54
Michelle Obama, 2010
The FLOTUS has a style that is no-muss, no-fuss. But that doesn't make it any less chic.
41/54
Gwen Stefani, 1999
Pink hair streaks are currently having a major moment. It can all probably be traced back to the No Doubt frontwoman.
42/54
Michelle Williams, 2006
Michelle at the Oscars was picture perfect in a low side bun with perfectly placed tendrils. We didn't think she'd ever top it...
43/54
Michelle Williams, 2010
...And then she showed up in Cannes last year with this incredible short platinum 'do. We all wanted to chop our hair immediately upon seeing this style.
44/54
Nicole Richie, 2010
Nicole's come a long way since her days on The Simple Life with streaky colored extensions. This just-above-the-shoulder bob is perfect for any mom on the go, celebrity or not.
45/54
Penelope Cruz, 2009
Penelope's hair just looks like luxury, doesn't it? We covet it, intensely.
46/54
Princess Diana, 1989
The late princess had a flip all her own. And the world loved it.
47/54
Priscilla Presley, 1967
Big hair's been back on the runways the past couple seasons. Perhaps a pic of Priscilla made it onto the inspiration boards.
48/54
Rachel McAdams, 2005
If we had a live-in hairstylist, we'd probably wear our hair like this at least twice a week all spring and summer long.
49/54
Reese Witherspoon, 2007
Nothing says "Divorce, what divorce?" like a pop of color and some kicky bangs. When Reese hit the Globes carpet, no one was talking about her recent split with Ryan Phillipe.
50/54
Salma Hayek, 2006
This look from Salma makes us want to invest in a set of hot rollers.
51/54
Sarah Jessica Parker, 2008
SJP has rocked many a look but this one—showing the best of what extensions have to offer—is our favorite.
52/54
Sharon Stone, 1998
Sharon went short when no one else was doing it. And you know we love a ballsy broad.
53/54
Veronica Lake, 1941
We know you've heard the phrase Veronica Lake waves ... well, these are them. And they're fabulous.
54/54
Zooey Deschanel, 2010
The hipster meets hippie look can't be done better than Zooey does it on stage here.
Hair Inspiration You'll Want to Show Your Hairdresser
Marie Claire email subscribers get intel on fashion and beauty trends, hot-off-the-press celebrity news, and more. Sign up here.