Worth It: La Mer Lifting Firming Serum
This brought my skin back to life.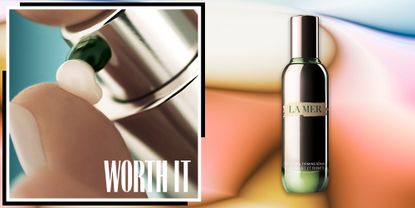 (Image credit: Future)
Welcome back to Worth It, our weekly seal of approval on noteworthy launches and bespoke collaborations in the worlds of beauty and fashion. If it's featured here, consider these investments worthwhile.
The Promise
I don't need to introduce La Mer. The luxury legacy brand has earned its name recognition and Miracle Broth cult-following. What does need introduction, however, is the brand's most recent drop: The New La Mer Lifting Firming Serum. It's the latest addition to the Lifting Firming Collection, standing beside a powerful eye cream and moisturizer. This particular booster however is the piece de resistance of the trio. It boasts some pretty jaw-dropping claims: Not only will your skin look firmer and more lifted in just one week, but 93 percent of users also said their skin looked more youthful after four weeks of use.
How the serum achieves such dramatic results comes down to the brand's technology. In addition to the beloved Miracle Broth, which is touted for its youth-restoring effects, this serum contains a proprietary Restructuring Ferment. Its job? Protect your skin against environmental damage, provide an instant plumping effect to areas that look sunken in, and give a lifted boost to the forehead, brow, cheeks, nasolabial folds, jawline, and neck.
Retailing at $425 for a one ounce bottle, the liquid gold doesn't come cheap. But with a promise of both instantaneous and long-term results, I was intrigued to see if the high-end item is actually a miracle in a bottle.
Why I'm Obsessed
Skin, stress, and sleep are very closely related. Studies prove that beauty sleep is, in fact, a very real concept—lack of sleep leads to less hydrated skin and an accelerated aging process. Add some stress into the mix, and pros say you're more prone to inflammation and a compromised skin barrier, among other ailments. That in mind, I wasn't too shocked when I found my skin looking fairly rough following the chaos we like to call New York Fashion Week. I looked tired. Every feature seemed sunken and droopy. I'd even go so far as to say I had a greyish tint to my complexion. (Might I mention I thought I had my skincare routine down pat up to this point.)
I was about to book myself an intense resurfacing facial in hopes of reviving and resetting my seemingly beyond-saving skin when La Mer's Lifting Firming Serum made its way into my regimen. I knew the product wasn't going to make my skin worse (the La Mer range agrees with my skin), but I was curious how much better one little, albeit pricey, serum could actually change my complexion. It had a nice texture, absorbed seamlessly, and didn't leave a tacky residue—all baseline non-negotiables I would expect from a product at this price point. What left me shocked however were the instantaneous results.
As I massaged the serum into my skin, I watched the signs of exhaustion disappear from my face—seriously, there was a visible transformation. My tone changed (it was brightened), my depressed nasolabial folds and tired-looking brows transformed (everything perked up), and my skin was flooded with hydration (dry spots, be gone).
It was subtle at first, but after an additional application that night and another one the following morning, I looked fresh. The formula, in just a few applications, genuinely plumped and lifted my skin. At the one-week mark, the results were amplified. My skin was taught, my jawline more defined, and, overall, my skin looked bouncier.
The moral of the story: La Mer's Lifting Firming Serum did such a good job, I canceled my medical facial.
Marie Claire email subscribers get intel on fashion and beauty trends, hot-off-the-press celebrity news, and more. Sign up here.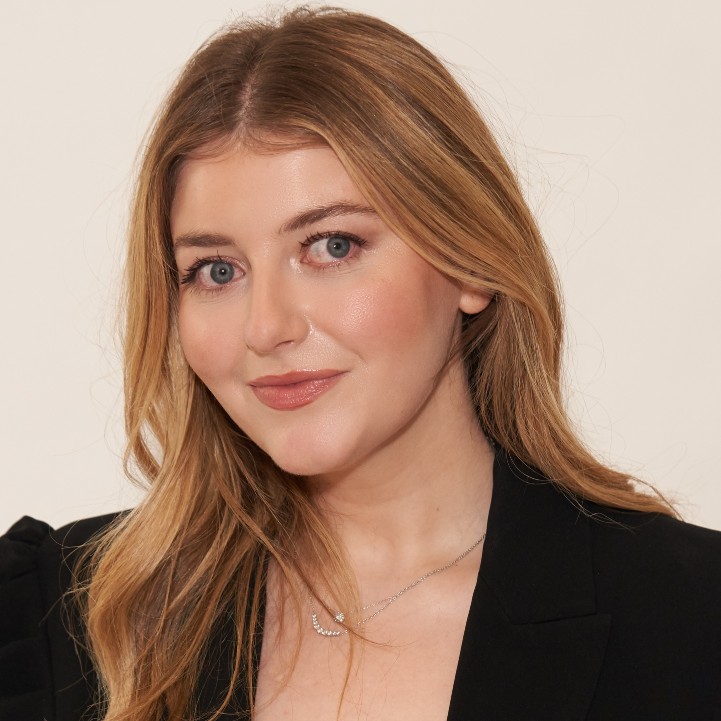 Samantha Holender is the Beauty Editor at Marie Claire, where she reports on the best new launches, dives into the science behind skincare, and keeps up with the latest trends in the beauty space. She has previously written for Us Weekly, Popsugar, Makeup.com, Skincare.com, and Philadelphia Wedding. Follow her on Instagram @samholender.