Worth It: La Prairie Skin Caviar Luxe Cream
It's every bit as rich and velvety as you would expect.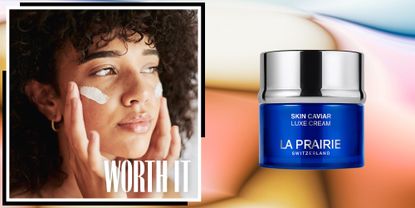 (Image credit: Future)
Welcome back to Worth It, our weekly seal of approval on noteworthy launches and bespoke collaborations in the worlds of beauty and fashion. If it's featured here, consider these investments worthwhile.
The Promise
In the world of luxury skincare, La Prairie is the creme de la creme—literally. It's a level of grandeur that stands on its own, with single items in the range costing well over $1,000. With a reputation that swirls amongst high brow circles, formulas that deliver other-worldy results, and caviar as a star ingredient, it's easy to see why this brand has carved out an impressive niche in beauty's high society. Perhaps one of La Prairie's most famed products comes by way of the Skin Caviar Luxe Cream. Originally created in 1987, a handful of iterations have followed suit as the brand's constant pursuit of technology advances.
That's what makes the 2023 rendition so special. It possesses the most up-to-date technology—along with the most impressive results. The Switzerland-based scientists developed Caviar Micro-Nutrients, a combination of over 300 nutrients, which when fused together, work to support the skin's metabolism and counteract the effects of aging. In the end, it's said that this reimagined version of the cult-favorite cream will lift, smooth, tone, and firm skin like never before. With a price tag of nearly $600, I'd expect nothing less. Is it actually worth it? I set out to find out.
Why I'm Obsessed
My history with La Prairie is short and sweet. I've always been intrigued by the luxury brand, stopping at the counters in Bergdorf Goodman or Bloomingdales just to swatch a pea-sized amount of cream or to sneak a sniff of moisturizer (it sounds weird, but I promise, you'd do it too). But that's really all there is to say—I never committed to the caviar cause for any reason save the $600 entry fee.
When the brand reimagined the Skin Caviar Luxe Cream though, I decided to indulge. I have a big event (with lots of photos) coming up in January and I want my skin to look as smooth and as supple as humanly possible. So I scooped up the expectedly substantial blue and silver jar (it's inspired by artist Niki de Saint Phalle) and got excited for what I imagined would be the best skin of my life.
I noticed the scent immediately—it's more fragrant than I'm accustomed to in a cream, but it's not off-putting in the slightest. It's the brand's signature scent that's a bit fruity and a hint woodsy. The cream itself has a light orange hue that looks thick and rich to the eye. Given that my skin has been painfully dry the past few weeks, I had a feeling it was going to be a much-needed boost of nourishment in my routine.
Starting with a small scoop of product on the metal spatula, I applied a dot of the luxe cream to every section of my face. The texture alone was sufficient for me to understand the price tag—it feels like the cashmere iteration of a cream; luxurious and soft as can be. It has a silky consistency that perfects discoloration and imperfections as it gets massaged into the skin. It gave my face a soft glow—without a greasy sheen. Perhaps the craziest 180 I noticed however was that my skin looked airbrushed and blurred.
It did pill a smidge on my first go, but over the past few weeks I've learned the key is to let any and all serums dry entirely before going in with this cream. The firming and lifting benefits kicked into high gear with time. I've noticed that my face looks more awake and alert (despite my perpetual exhaustion), my tone looks bright and hydrated too, which typically isn't the case come November, and my jawline genuinely looks lifted. The most miraculous transformation though is the smoothness this cream has been able to impart. It's safe to say that I'm a caviar-powered cream convert—especially in anticipation of big events.
Celebrity news, beauty, fashion advice, and fascinating features, delivered straight to your inbox!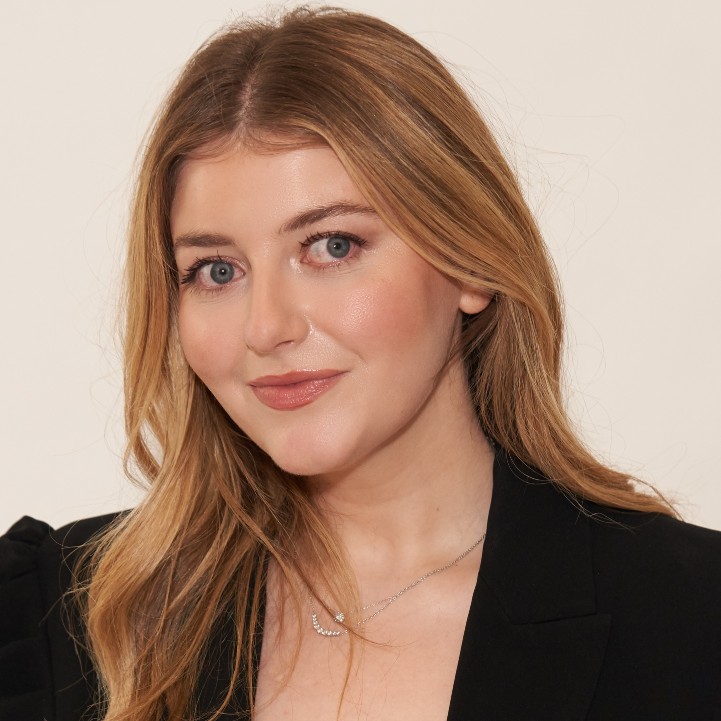 Samantha Holender is the Beauty Editor at Marie Claire, where she reports on the best new launches, dives into the science behind skincare, and keeps up with the latest trends in the beauty space. She has previously written for Us Weekly, Popsugar, Makeup.com, Skincare.com, and Philadelphia Wedding. Follow her on Instagram @samholender.