Editors handpick every product that we feature. We may earn commission from the links on this page.
13 Irresistible Eyeshadow Palettes Worth Investing In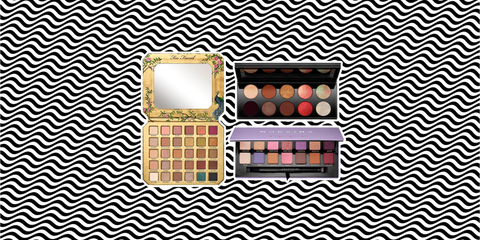 The aesthetic appeal of eyeshadow palettes is undeniable. I mean, that cornucopia of colors nestled between a compact is basically makeup porn. But you can't let yourself get sucked into temptation without thinking hard about it; buying a palette is like getting into a relationship—it's a big commitment. Have you ever shelled out 100 bucks on a palette only to use two shades from it? Same. To make sure your dedication doesn't go to waste, we scoped out the market to find the most eligible palette bachelors. From powerful pigments to wearable colors, these goodies passed all the tests to come out as MC's most worthy investments.
This content is created and maintained by a third party, and imported onto this page to help users provide their email addresses. You may be able to find more information about this and similar content at piano.io