The 12 Best Neutral Eyeshadow Palettes Ever
Also known as the most versatile product in your makeup bag.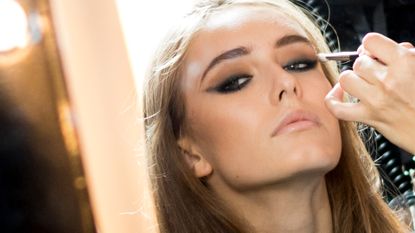 (Image credit: Rosdiana Ciaravolo/Getty Images for MAC)
Marie Claire Newsletter
Celebrity news, beauty, fashion advice, and fascinating features, delivered straight to your inbox!
Thank you for signing up to Marie Claire. You will receive a verification email shortly.
There was a problem. Please refresh the page and try again.
Just like fashion, makeup trends come and go. The '80s were all about neon eyeshadow, the '90s saw ultra-thin brows, and let us forget the fake tan craze of the early aughts. But one makeup look that's been a staple through the decades: Neutral eyeshadow. We're talking about the nudes, taupes, browns, and blacks that complement every skin tone. Think of neutral eyeshadow palettes as the makeup equivalent of a white button-up—a classic that can be used over and over again for a variety of looks.
Given the timelessness of nude eyeshadow palettes, it should come as no surprise that makeup artists reach for them time and time again. "In my personal experience with neutral eyeshadow palettes, they are remarkably versatile and I have a habit of blending and utilizing all the shades," says Celebrity Makeup Artist and Omnia Pro Executive Makeup Artist Dominique Lerma. The beauty pro explains that her staples consist of just three neutral shades: a cream color to use across the lid and brow; a light brown or caramel-colored brown to add definition in the crease; and an espresso shade to smoke out the outer corners. "The result of using the right tools and intentional technique is remarkable, and that's only using three eyeshadow shades," she adds.
Whether you take after Lerma and love a defined, everyday look, or tend to mix and match all kinds of colors, you can't deny that a great neutral eyeshadow palette is a necessity in your makeup bag. If you're looking to refresh your selection, or don't have one yet (no shade—pun intended), you've come to the right place. We've consulted the experts on exactly how to weed out the best palette for you and got their favorites. From Charlotte Tilbury's The Sophisticate to the cult-favorite Urban Decay Naked, these are the best neutral eyeshadow palettes ever.
What to Look For in a Nude Eyeshadow Palette
First and foremost, the most important factor to consider when shopping for your next favorite neutral eyeshadow palette is the tones and shades it offers. For Cassandra Garcia, Bobbi Brown's Global Makeup Artist, something nude-colored is a must to start the eye with, then make sure there's a taupe shade. "I love a taupe shade to make sure I have my soft defining shade for my crease and under the eye," she says.
Meanwhile, Lerma recommends a wide range of brown shades. "When I am on the hunt for a new eyeshadow palette, "I like to look for one that carries a few matte neutral brown, warm brown, and rust-colored shades," she explains.
This one may boil down to personal preference, but having a variety of eyeshadow finishes will ensure you can create any look your heart desires. I, for one, am a huge fan of glitter eyeshadows but I also recognize the power of matte shades. In fact, according to Lerma, "Matte eyeshadows tend to be the most universal shades and can be used for a daily eyeshadow look and are perfect for creating a primed eye."
Pro tip: Choose a brown shade that's two to three shades darker than your skin tone and go over your crease in a windshield motion. This will create major depth to the eye and is what Lerma called "a primed eye." She adds, "This technique is an old makeup hack and has been used by educators for decades."
Best Neutral Eyeshadow Palettes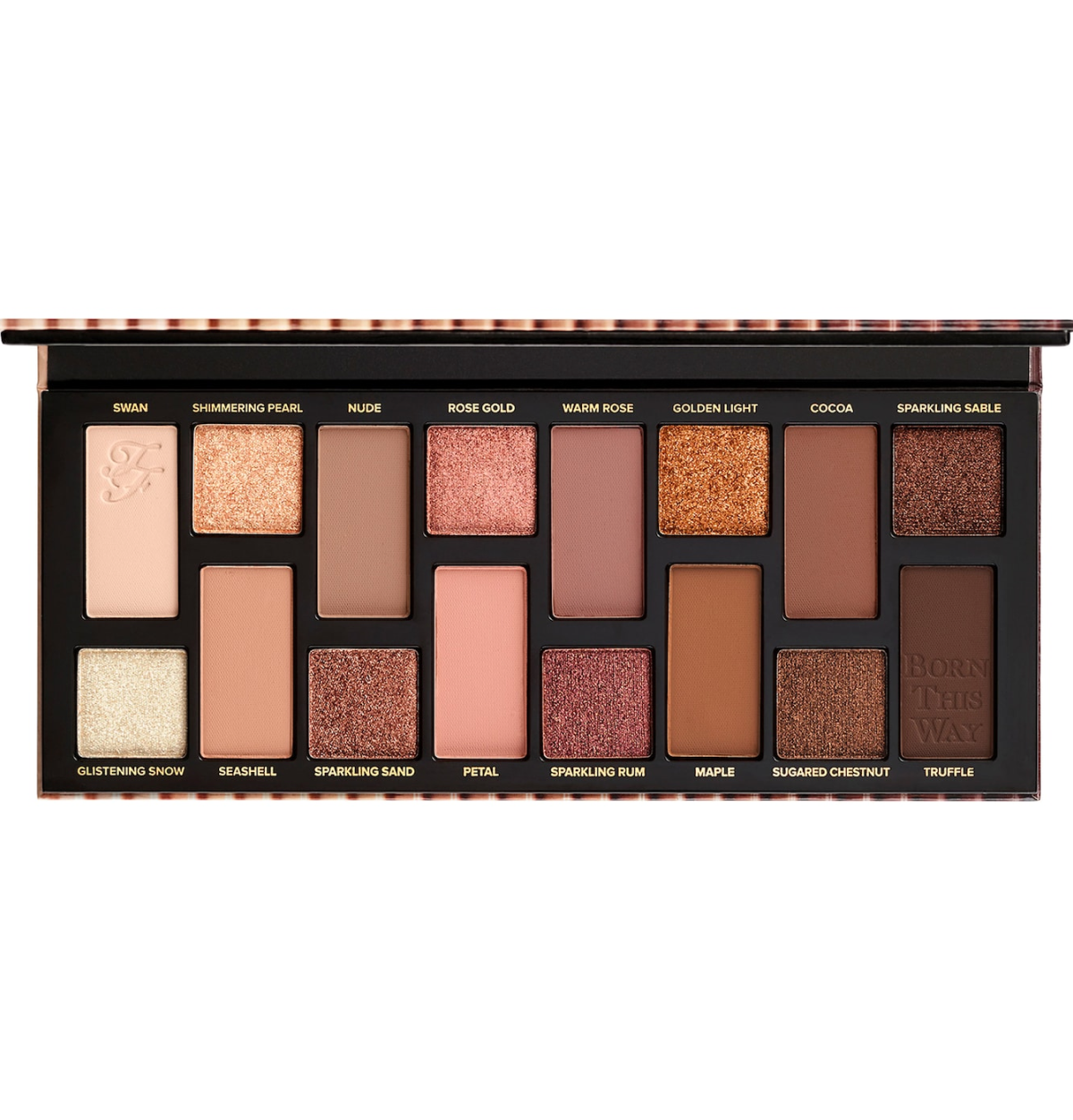 Best Overall Neutral Eyeshadow Palette
Too Faced Born This Way The Natural Nudes Eye Shadow Palette
Too Faced is genius for creating this palette. Not only are these nude, rose, and brown shades gorgeous, but you'll notice that the matte shades come in a bit larger pan than the sparkly ones. Like Lerma mentioned, matte shades are perfect for everyday, meaning you'll get way more use out of them than the fun glittery ones. These shadows are also infused with skin-loving ingredients like coconut water and hyaluronic acid, so that's a major win, too.
Pros: Includes a mix of finishes; Highly pigmented; Long-wearing; Blendable; Infused with skincare ingredients
Cons: Over $50.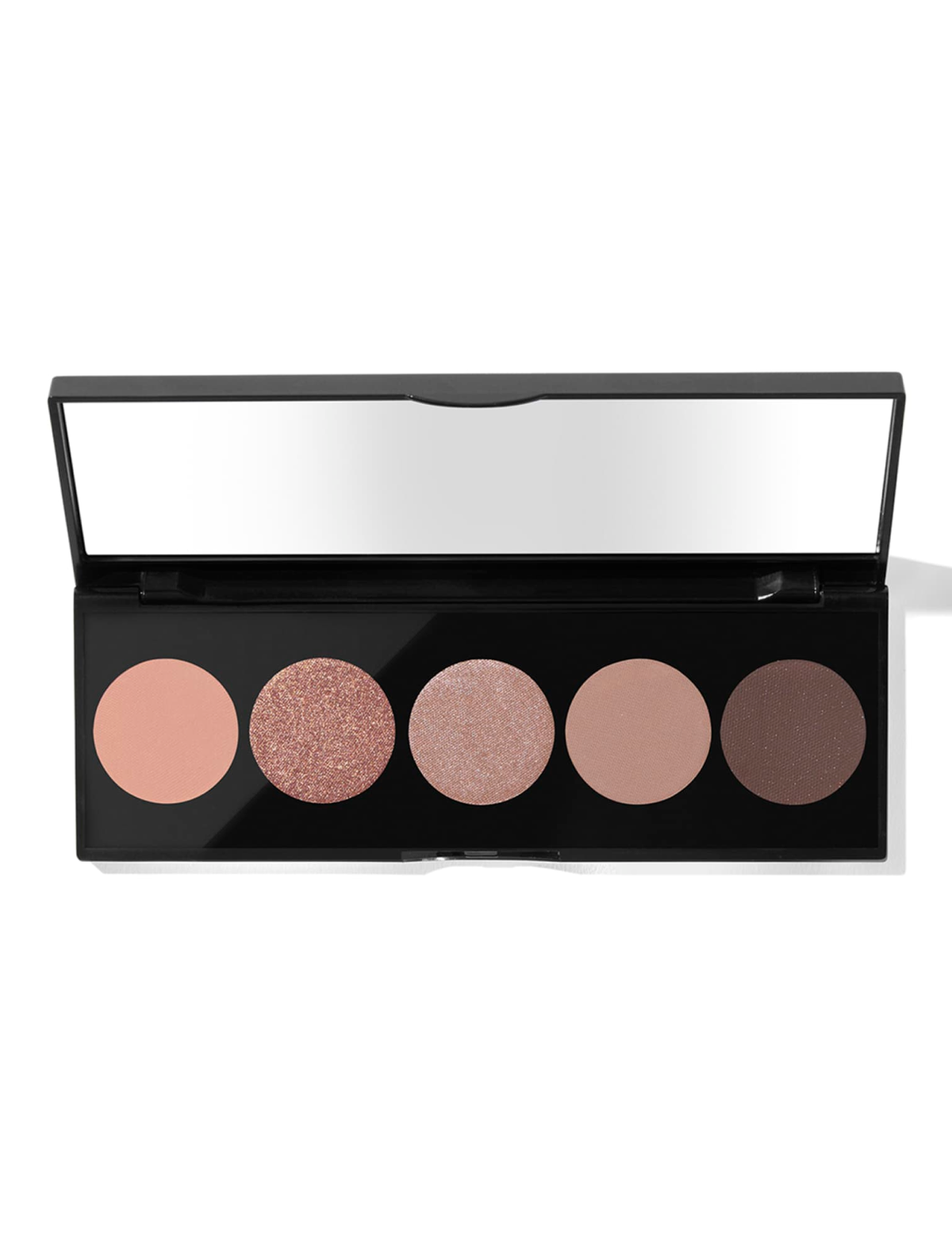 Best Blush-Toned Neutral Eyeshadow Palette
Bobbi Brown New Nudes Eye Shadow Palette in Blushed Nudes
One of Garcia's favorite eyeshadow palettes: Bobbi Brown's New Nudes. This particular version (there's a gold-toned variation, too) is full of neutral blush tones you can use to create a range of looks from a soft, everyday glam to a dramatic smokey eye. We love that this palette has a range of finishes—matte, shimmer, and metallic—so you can really switch up your look from day to day. Each shade is long-wearing and blends together so nicely.
Pros: Pro-approved; Includes a mix of finishes; Long-wearing; Big pan size.
Cons: Some reviewers note the shimmer shades have fallout.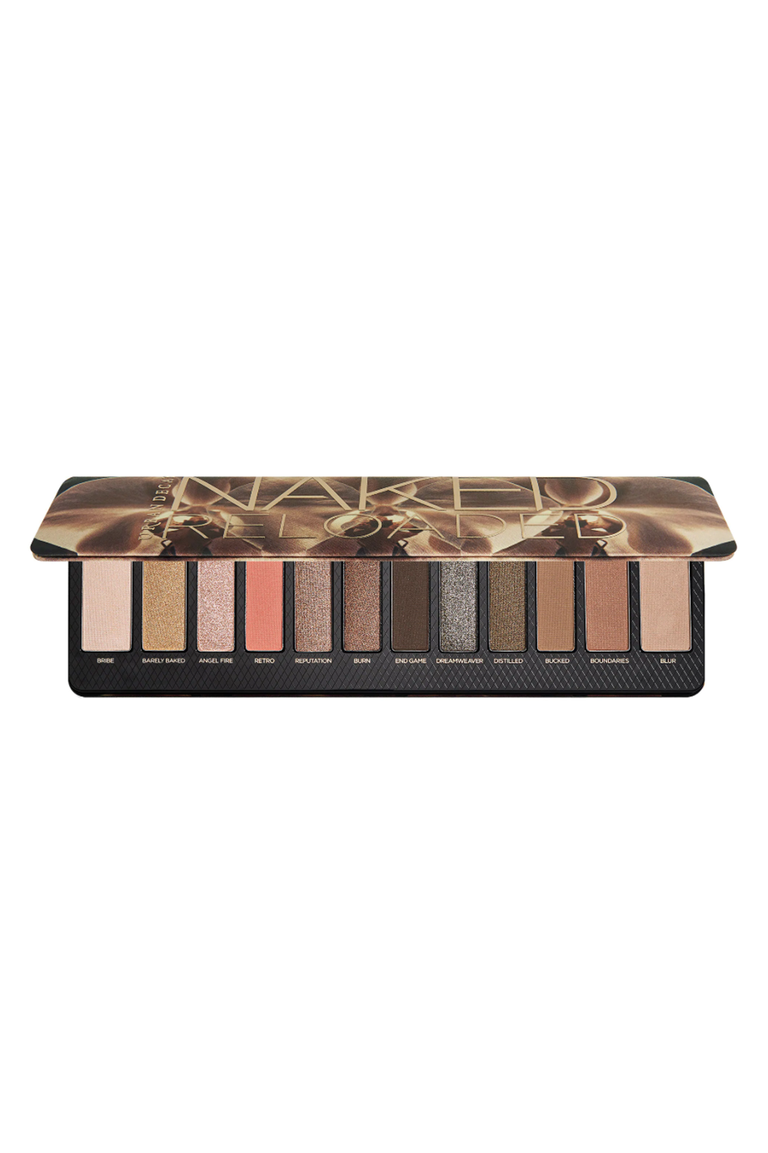 Best Cult-Favorite Neutral Eyeshadow Palette
Urban Decay Naked Reloaded Eyeshadow Palette
This list would be incomplete without Urban Decay's Naked palette. Sadly, the iconic original palette has been discontinued, but we now have a revamped or "reloaded" version that puts a spin on neutral shades. While the versatile shade selection of the original is still there, we get a few new colors to have fun with, like Retro and Dreamweaver. These shades are just as pigmented as the old palette's, plus you get a mix of finishes, meaning the possibilities are endless.
Pros: Includes other 10 shades; Consists of a mix of finishes; Highly pigmented; Blendable; Long-wearing.
Cons: Some reviewers note the lighter shades have fallout.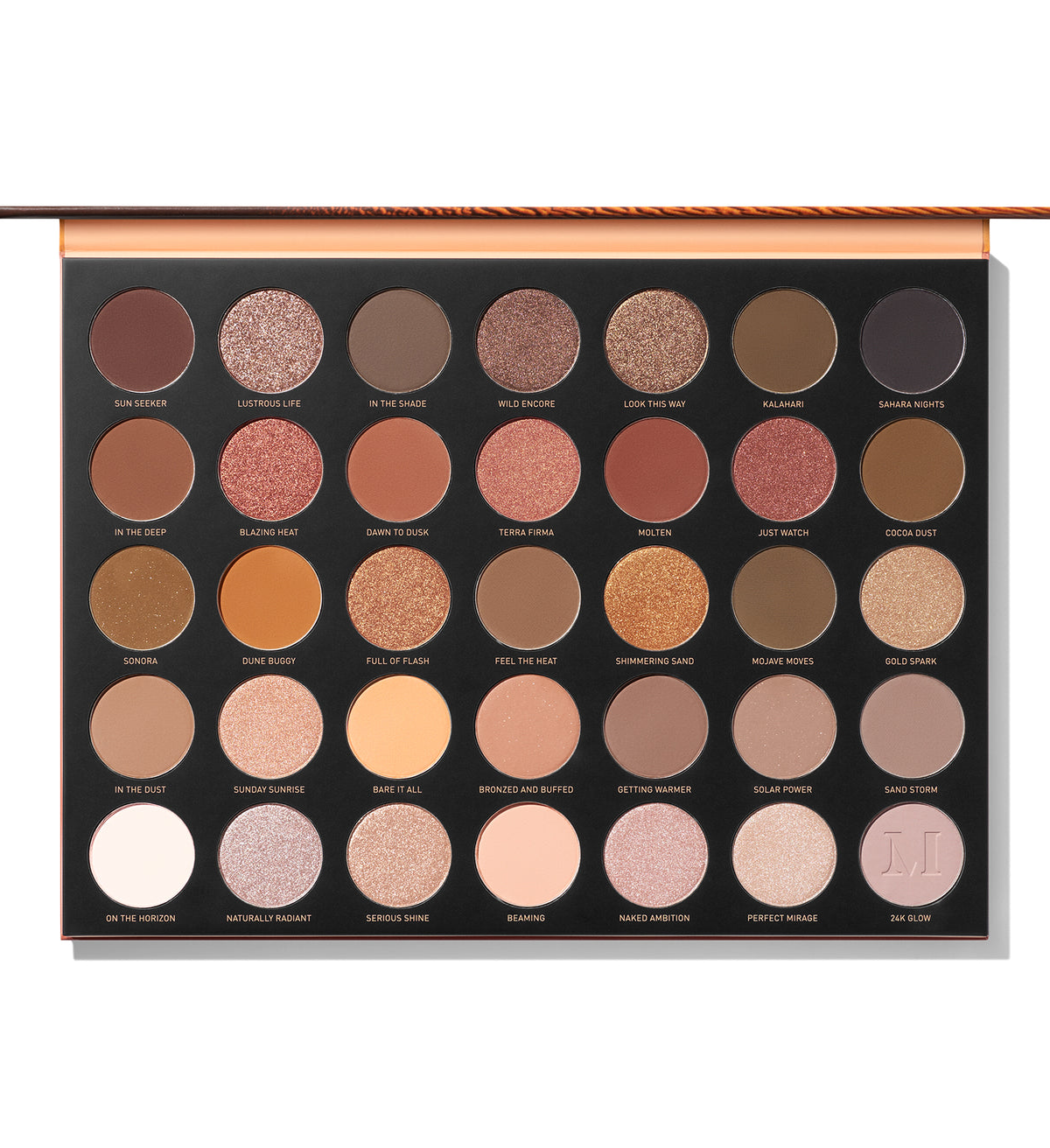 Best Versatile Neutral Eyeshadow Palette
Morphe 35U Gilded Desert Artistry Palette
Morphe is a beauty brand that gives you a ton of bang for your buck. For under $30, you get just about every neutral shade you could want in this palette (35, to be exact!) and a range of finishes. From warm browns, rose tones, and cool nudes, this palette really has it all. Each shade has an impressive amount of color payoff and applies so silky, you'll be shocked that they are powders.
Pros: Under $30; Includes 35 colors and a mix of finishes; Highly pigmented; Has a range of undertones.
Cons: Some reviewers note the packaging feels cheap.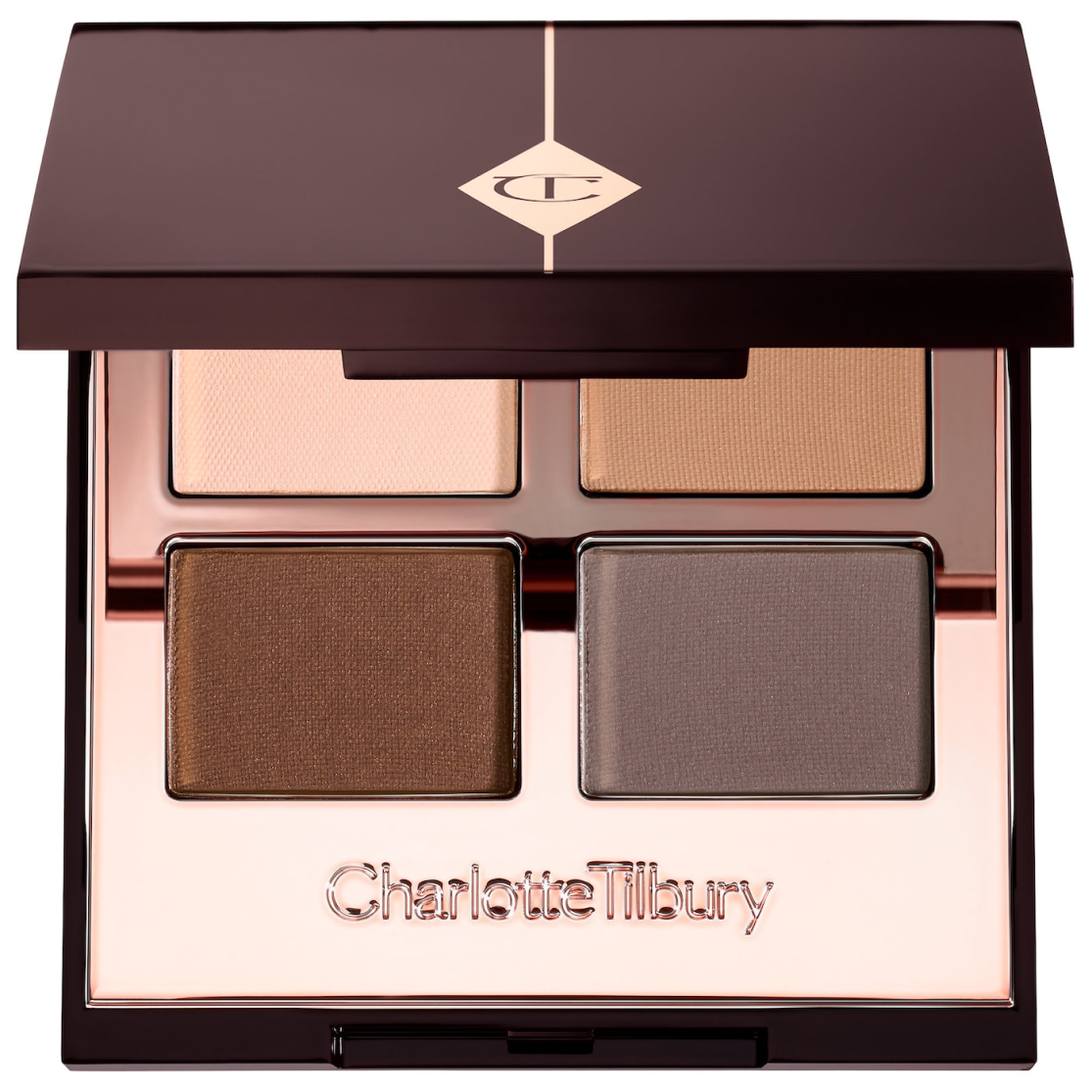 Best Pro-Approved Neutral Eyeshadow Palette
Charlotte Tilbury Luxury Eyeshadow Palette The Sophisticate
While this palette is on the pricier side, Charlotte Tilbury knows how to create quality eyeshadows. This one is another one of Garcia's top picks as it comes with four essential shades you'll reach for time and time again. Each of the four shades deliver major color, are non-creasing, and easily blends together. Whether you're wanting a pared-down everyday eye or smokey eye, these shades are really the only ones you need.
Pros: Pro-approved; Buildable; Highly pigmented; Vegan formula.
Cons: Over $50; Only comes with matte shades.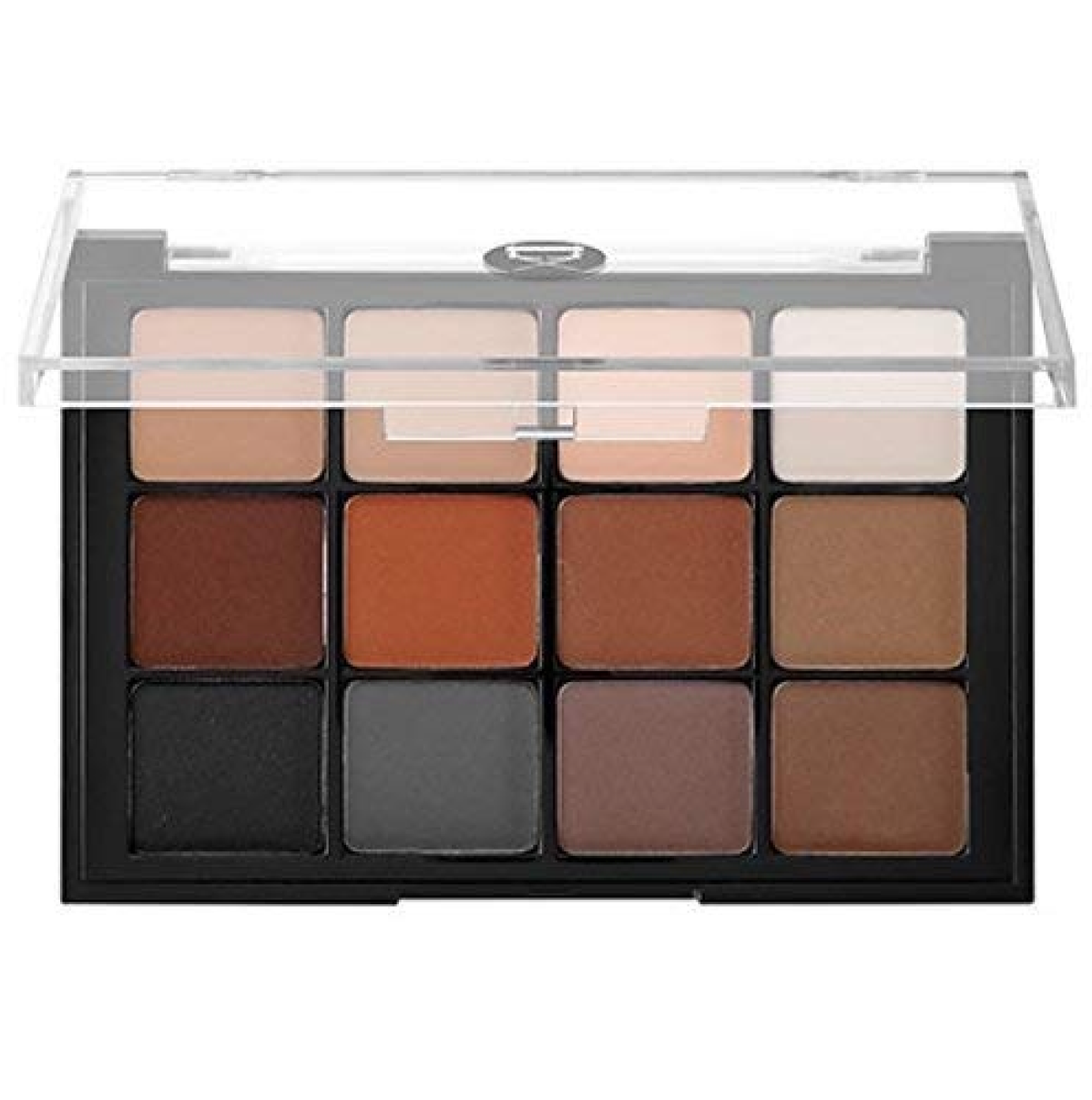 Best Matte Neutral Eyeshadow Palette
Viseart Eyeshadow Palette 01 Neutral Mattes
If you want to feel like a pro makeup artist while doing your eyeshadow, turn to Viseart's palettes. Because of their incredible blendability and high-impact color, pros everywhere have this palette stashed in their kits. Case in point: Lerma says she "cannot live without" this palette. "The pigments are long-wearing, they're easy to blend, highly pigmented, and the packaging is compact and easy to travel with," she explains about her top pick.
Pros: Pro-approved; Highly pigmented; Long-wearing; Blendable; Multi-use formula; Includes over 10 shades; Travel-friendly.
Cons: Over $50; Only comes with matte shades.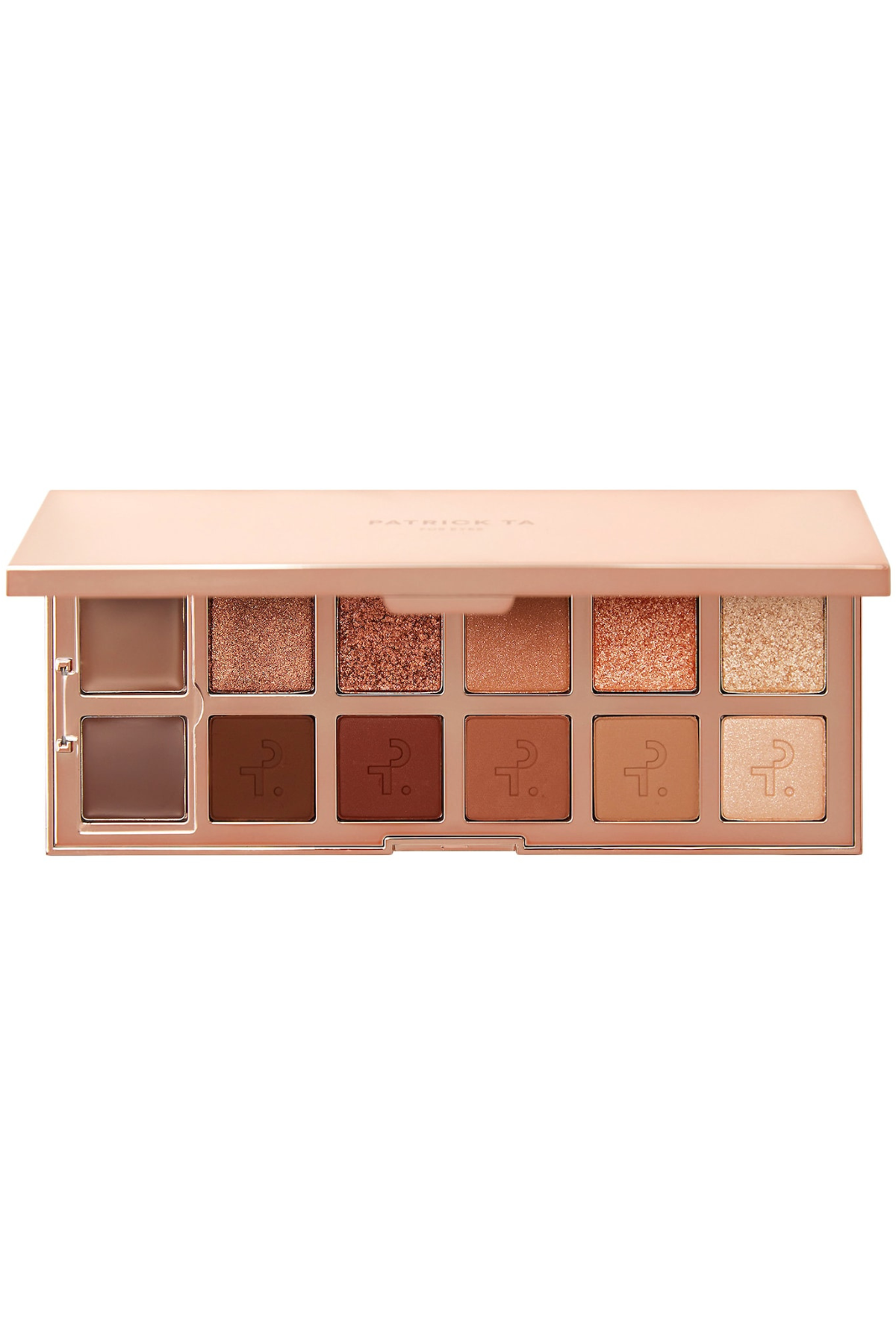 Best Splurgeworthy Neutral Eyeshadow Palette
Patrick Ta Major Dimension Eyeshadow Palette
MC's Beauty Editor Samantha Holender personally attests that this palette is worth the investment, saying she's "hit pan on each and every square." Because of this palette's incredible versatility, you may only never buy another eyeshadow palette again. Complete with two creamy bases, velvety matte and metallic shades, and fun pearlescent toppers, you can create multidimensional looks for day to night. Mix and match shades to your heart's content and rest assured knowing that you'll use every color.
Pros: Editor-approved; Blendable; Highly pigmented; Long-wearing; Vegan formula; Includes over 10 shades.
Cons: Over $50.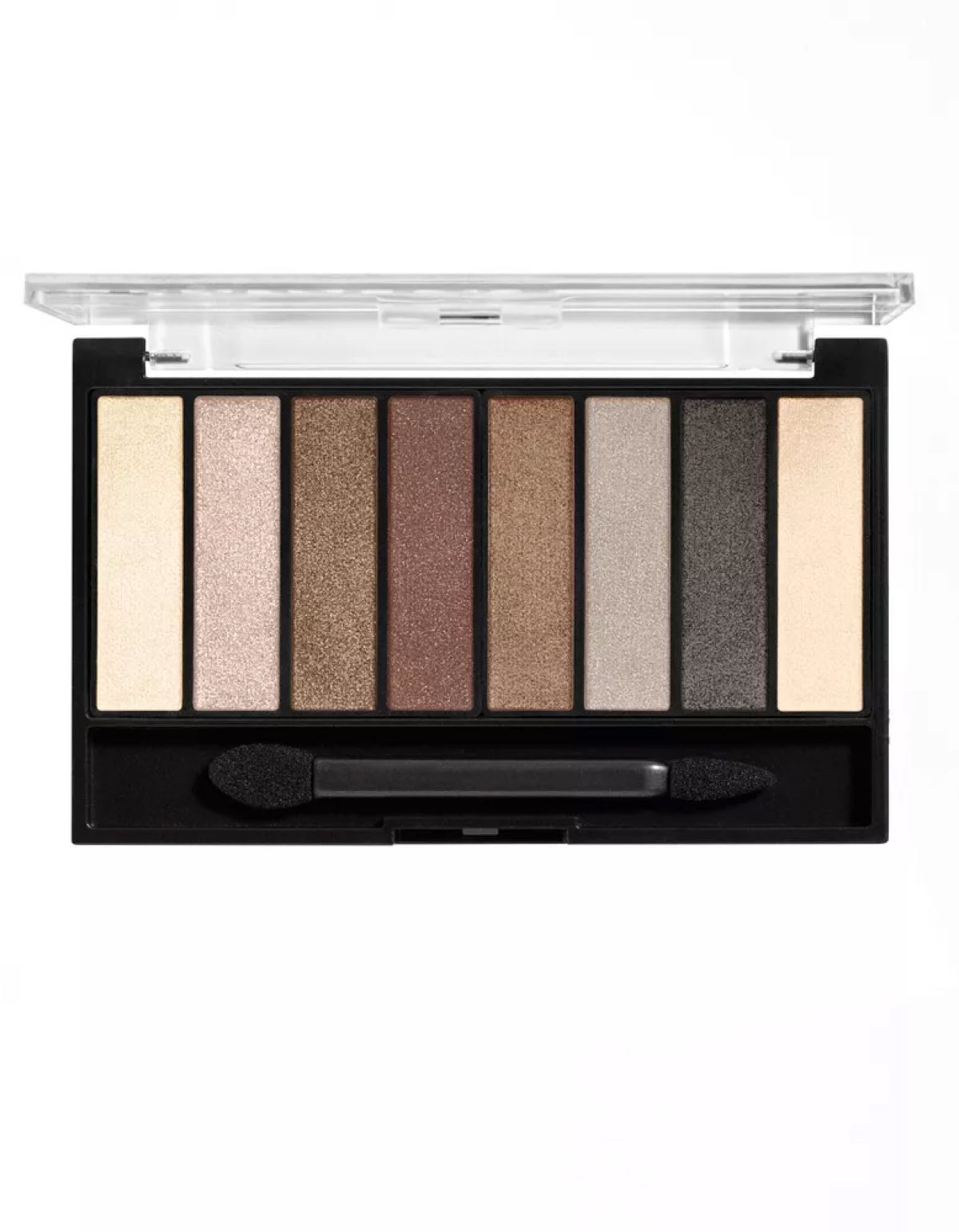 Best Shimmer Neutral Eyeshadow Palette
Covergirl TruNaked Eyeshadow Palette in Nudes
Calling all of my fellow glitter lovers—this compact palette is perfect to create your day-to-night looks and is easy on the wallet. These eight versatile shades have just the right amount of shimmer to wear during the day, but can easily be amped up for a night out. This palette is also made to layer shades and blend together, and you won't have to worry about reapplying. Covergirl claims these shadows last a whopping 24 hours.
Pros: Under $20; Blendable; Vegan formula; Dermatologist-tested; Long-wearing; Comes with sponge brush.
Cons: Only includes shimmery shades; Texture is powdery.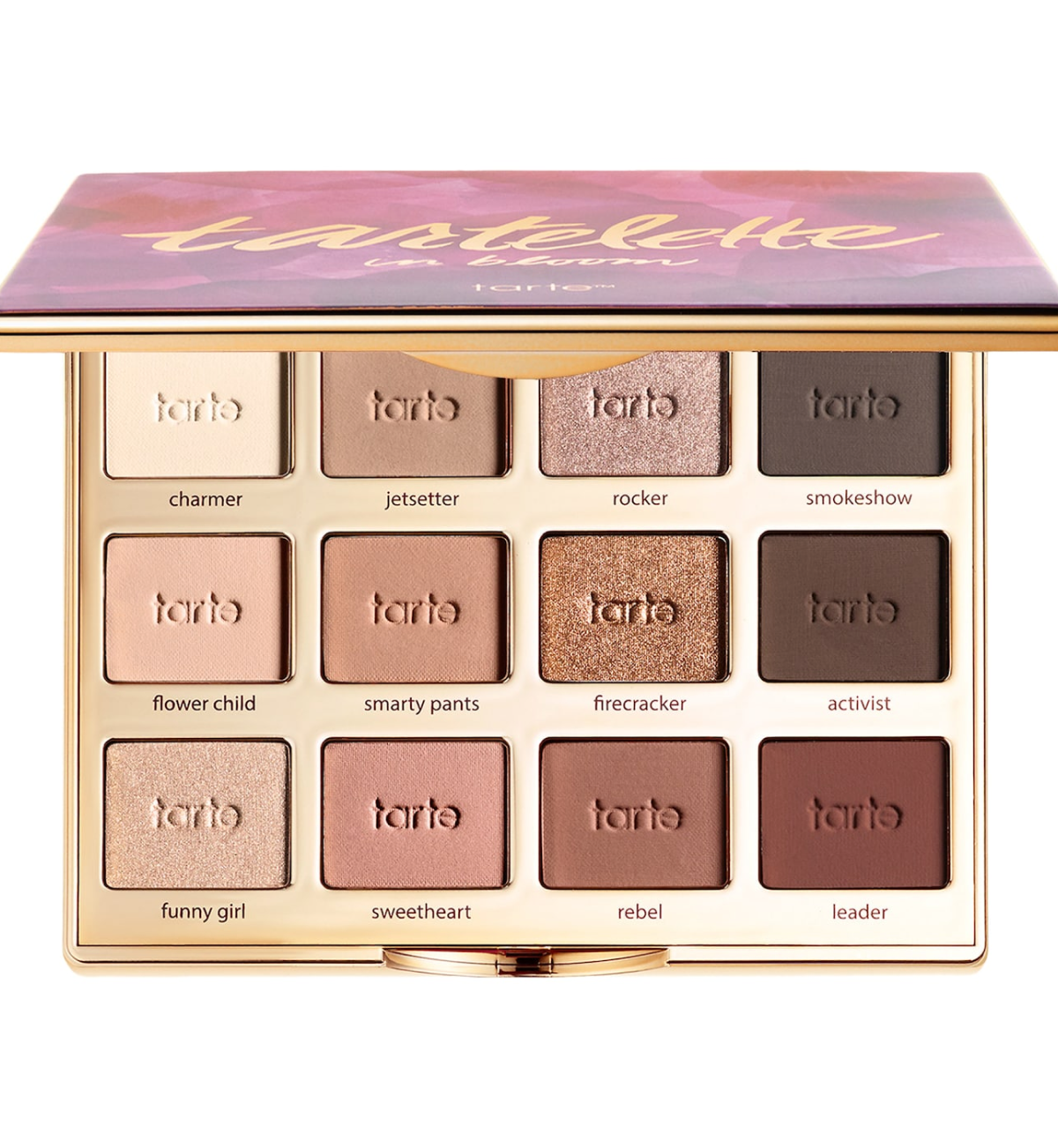 Best Editor-Approved Eyeshadow Palette
tarte Tartelette™ In Bloom Clay Eyeshadow Palette
In my humble opinion, Tarte makes some of the best eyeshadow palettes on the market, and they are actually a great value. This 12-pan palette has my favorite colors to blend in the crease for a defined eye, plus the matte base shades pair beautifully. There are glimmery shades too, in case you want to get a little more fun with your look. Mix and match the shades or create a curated look with the four colors on each row.
Pros: Editor-approved; Under $50; Includes a mix of matte and shimmery shades; Long-wearing; Dermatologist-tested.
Cons: You may need to layer the lighter shades for better color payoff.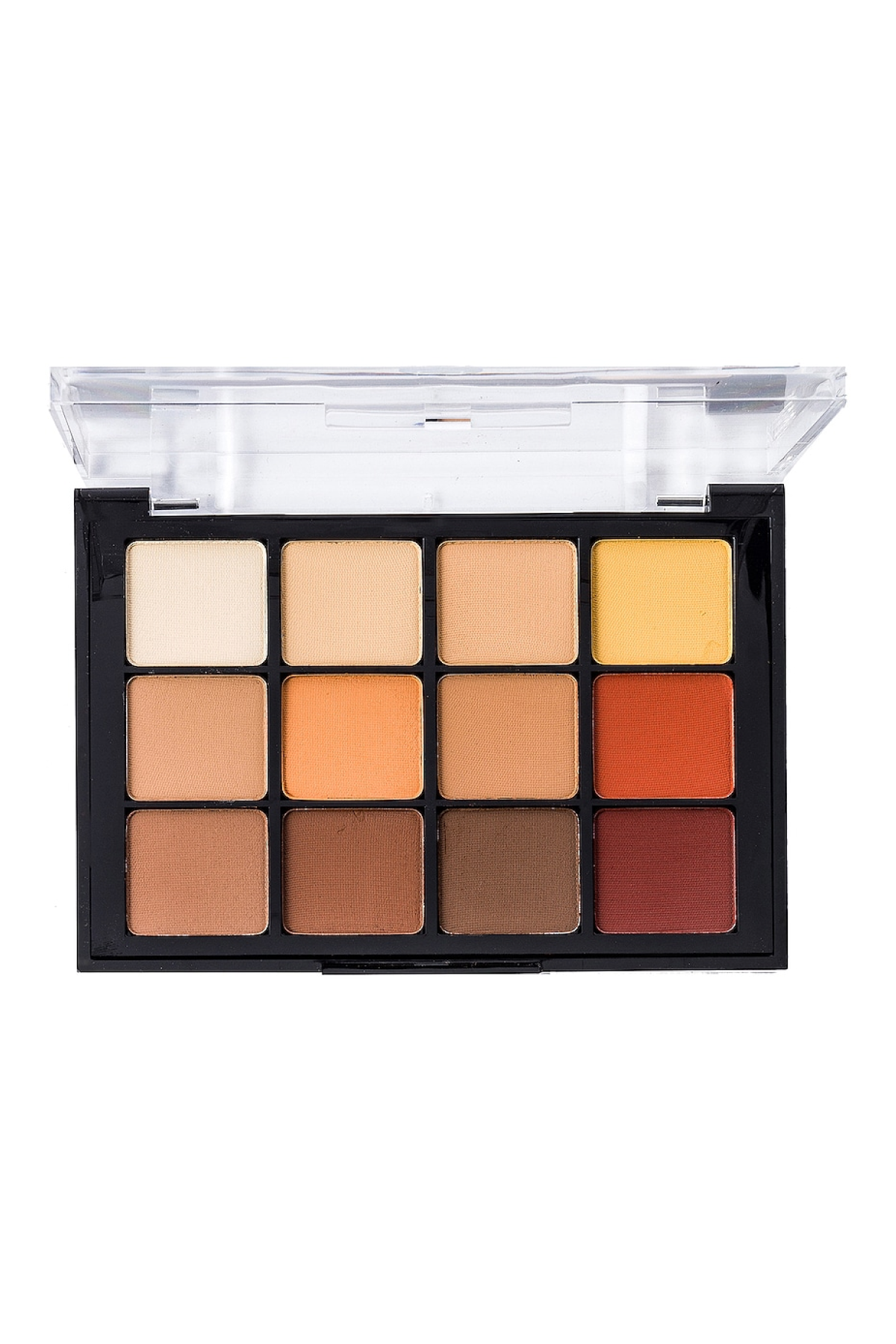 Best Warm-Toned Neutral Eyeshadow Palette
Viseart Warm Nudes Eyeshadow Palette
If you're wanting a pro-approved palette that has different neutral shades than you're used to, here it is. Although they are on the warmer side, Lerma says these browns and sunset shades are "universally flattering against every eye color shade and complexion." Don't be intimidated by the rust colors, either. They make for fun shades to play with if you're in need of a pop of color. Lerma enjoys them, too, adding "Rust browns will forever be staples in my kit and for my personal use."
Pros: Pro-approved; Highly pigmented; Long-wearing; Blendable; Multi-use formula; Travel-friendly.
Cons: Over $50; Only offers matte shades.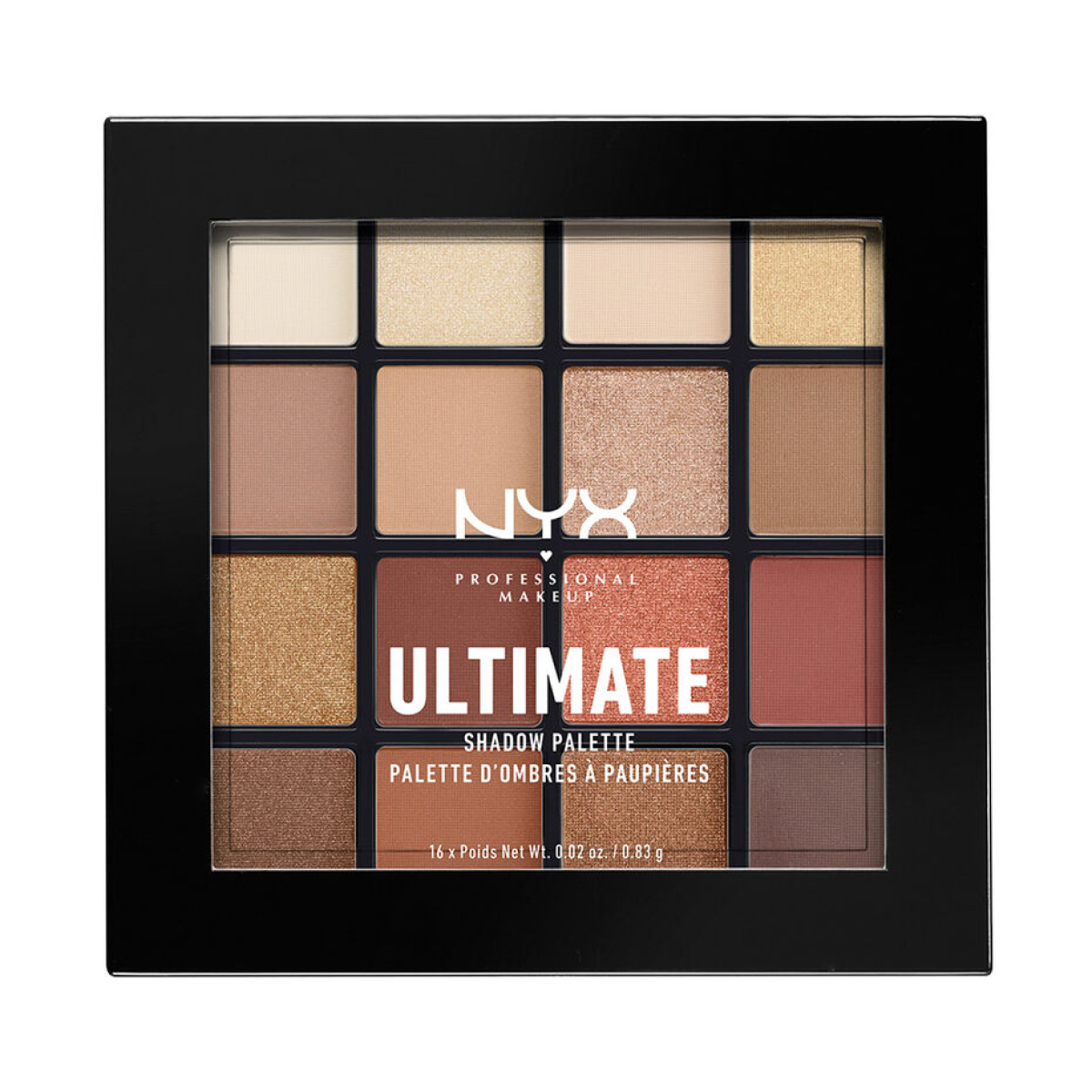 Best Budget Neutral Eyeshadow Palette
NYX Professional Makeup Ultimate Eyeshadow Palette
This is another budget-friendly pick that is seriously impressive. In this 16-pan palette, you'll find a mix of warm and cool shades, perfect for any skin tone, as well as a range of finishes. These classic shades work just as well on their own as they do layered thanks to their high pigmentation. This is a great palette for beginners as it's affordable, has great versatility, and blends together like a dream.
Pros: Under $20; Comes with 16 colors; Includes a mix of finishes; Blendable; Has a range of undertones.
Cons: Packaging feels flimsy.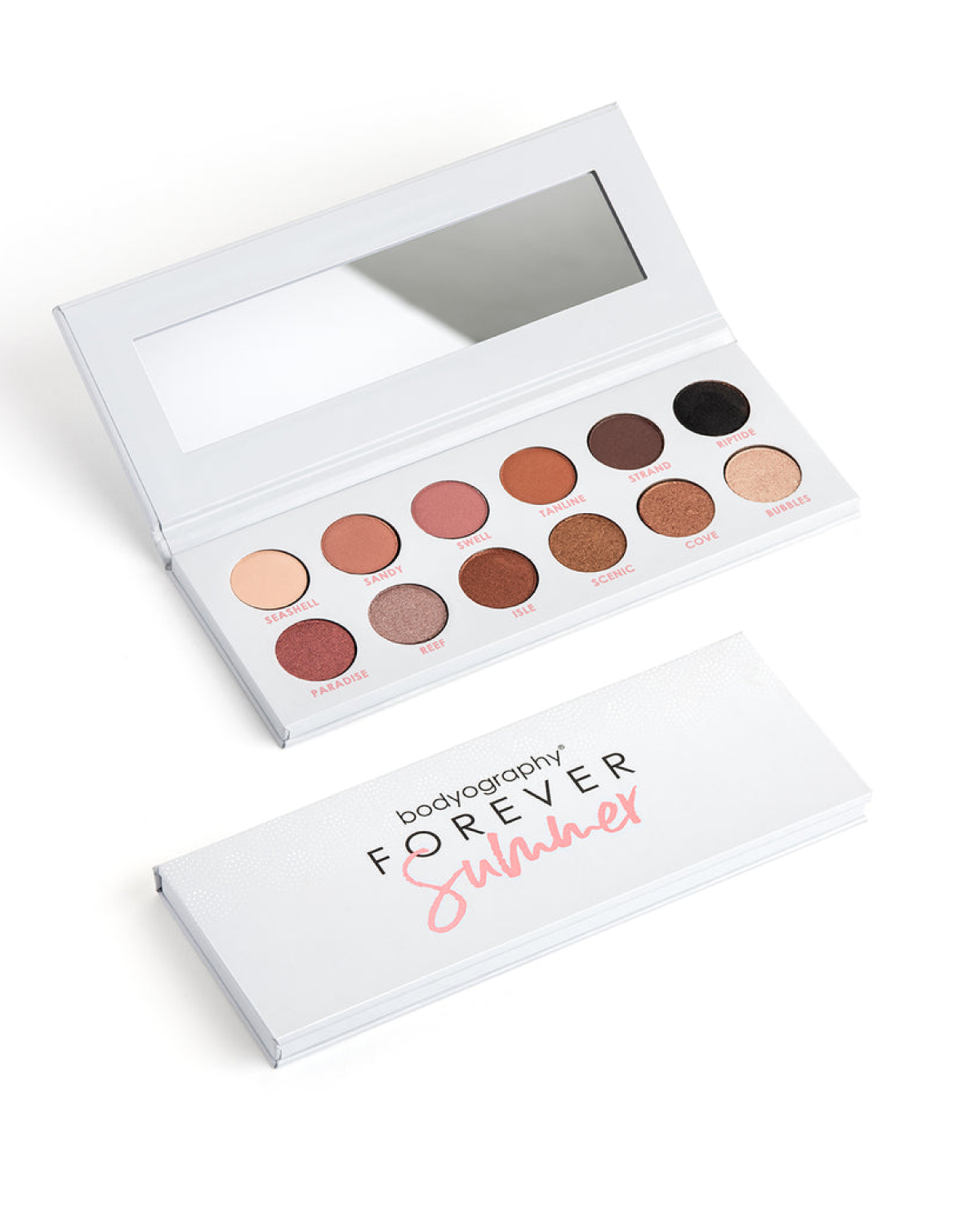 Best Vegan Neutral Eyeshadow Palette
Bodyography Forever Summer Palette
Another neutral palette Lerma turns to is Bodyography's Forever Summer palette. She says, "Twelve gorgeous shades of creamy matte and metallic eyeshadows that are a combination of tan, warm brown, gold, and bronze tones. I especially love that their formulas are cruelty-free, vegan, and gluten-free. When I want to keep my eyeshadow matte, I love to use a Champagne gold metallic shade (Bubbles) on my inner tear duct to brighten the inner eye and gives the look a wide awake feel."
Pros: Pro-approved; Includes a mix of matte and metallic shades; Vegan, cruelty-free, and gluten-free formula; Under $50.
Cons: Contains more warm-toned shades than cool.
Meet the Makeup Experts
Dominique Lerma a Hollywood bred Internationally published Makeup Artist and Beauty Educator, known for her ability to create flawless complexions and innovative beauty looks. She grew her love for makeup artistry at a very ripe age and began beautifying faces for her fellow classmates at her all girl parochial high school. Her self taught passion flourished while she was given the opportunity of working with the world reknowned Mac Cosmetics and soon became a Viva Glam Ambassador. Her 9 years in the beauty industry has landed her on the pages of Instyle, Nylon, Runway, and Photo Vogue Italia. Dominique's vast resume includes Beauty, editorial, celebrity, advertising, rebranding and bridal. She serves as a Beauty Educator for Frankie Rose Cosmetics and is a bilingual traveling sales representative for both Enzo Milano Professional Hair Styling Tools and Royal Langnickel Brush. Her creative expertise consists of Makeup artistry, hairstyling and men's grooming.
Cassandra Garcia is a New York-based makeup artist. As an optimist and naturally curious person, Garcia is at ease working across all types of mediums and creating a broad range of looks, whether it's an effortlessly undone or an iconic red carpet moment. Her celebrity clients include Kate McKinnon, Aidy Bryant, Heidi Gardner, and Vanessa Bayer, and her work can be found in publications such as Glamour, Marie Claire, GQ, and Hollywood Reporter. In addition, brands such as Reem Acra, Cynthia Rowley, Jenny Packham, Tibi, and Veronica Beard have called on Garcia's expertise for runway looks. Garcia represents Bobbi Brown Cosmetics as its resident editorial makeup artist.
Celebrity news, beauty, fashion advice, and fascinating features, delivered straight to your inbox!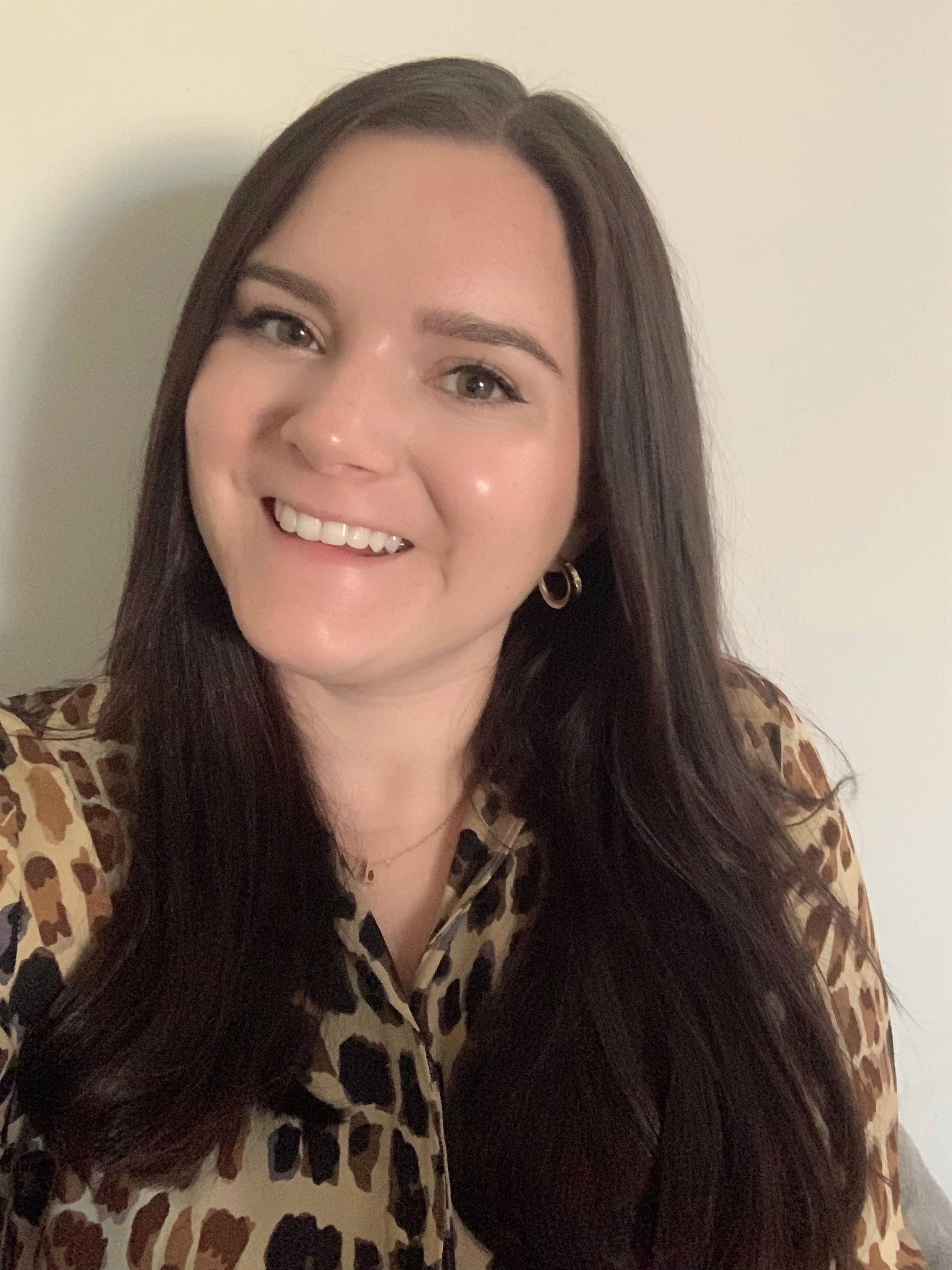 Brooke Knappenberger is Contributing Writer at Marie Claire, where she writes across the board from fashion and beauty to books and celebrities. As a pop culture junkie, Brooke obsessively consumes and writes about the latest movie releases, streaming TV shows, and celebrity scandals. She has over three years of experience writing on fashion, beauty, and entertainment and her work has appeared on Looper, NickiSwift, The Sun US, and Vox Magazine of Columbia, Missouri. Brooke obtained her Bachelor's Degree in Journalism from the University of Missouri's School of Journalism with an emphasis on Magazine Editing and has a minor in Textile and Apparel Management.