6 Things You Have to Know Before You So Much As *Think* of Getting Lip Injections
Two plastic surgeons give us the scoop.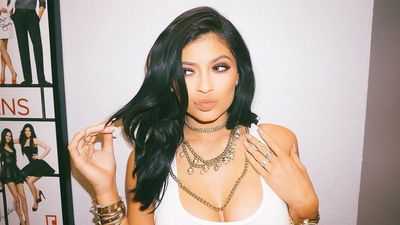 (Image credit: Marie Claire)
A plumped-up pout is the trend on everyone's lips. And while, yes, that's a figure of speech, in the past week I've had both my middle-aged mom and 19-year-old sister mention in passing that their friends are getting/thinking about getting (respectively, I hope) their lips done. To me, this was both fascinating and slightly unsettling given that prospective patients seem to be getting younger and younger—due in no small part to 17-year-old Kylie Jenner's admission that she has "temporary lip fillers."
It's not the desire for a more ample, shapely pout that's worrisome, but rather the danger of going overboard, doing it for the wrong reasons, or not being thoroughly educated about the treatment. In that vein, we asked two plastic surgeons to get candid about the risks and realities that patients should be weary of before going under the syringe.
If you're currently suffering from the following, Dr. Wright A. Jones, MD, a star on Lifetime's Atlanta Plastic warns that you could sustain objectionable complications or side effects: active infection or inflammation, facial nerve disorders, bleeding disorders, recurrent herpes simplex lesions, diabetes, or a history of multiple allergies. In addition, those with autoimmune disorders should be carefully evaluated for contraindications AKA reasons you shouldn't get the procedure.
Aesthetically speaking, Dr. Adam R. Kolker, M.D., an Associate Clinical Professor of Surgery at Mount Sinai, says the ideal candidates for lip enhancement are those that have thin lips (specifically the kind that tend to "dissapear" when animating and have lost lip volume with maturity).
Dr. Kolker believes that even with injections, your lips should never look *too* done. "It's paramount that those with full lips to begin with, or that have been previously treated, should be cautious to avoid an 'overfilled' or 'unnatural' look." Learn more about how to manage this, below.
It goes without saying that a potential patient should first find a board certified plastic surgeon who is experienced with lip injections—the American Society of Plastic Surgeons website is a great resource for this. But you must still keep yourself informed every step of the way.
"The surgeon must guide you through all the considerations such as the type of substance being injected, longevity of the filler, and expectations of the procedure," explains Dr. Wright. "My filler of choice is derived from hyaluronic acid (HA), which is a natural substance in the body, and it can easily be reversed if necessary."
Hyaluronic acid is the most commonly used product for lip injections and lasts for about 6 months. Variations of the filler include, Restylane, and Juvederm.
Recovery time is typically one day, however bruising, swelling, and soreness can occur for up to one week. On rare occasions, hyaluronic acid may cause minor or moderate injection site reactions, which can be observed for 1-2 weeks.
Avoiding NSAIDS (nonsteroidal anti-inflammatory, aspirin, or ibuprofen) is strongly recommended, as these can increase the likelihood of bruising, says Dr. Kolker.
Depending on your desired results, this could be good or bad news. This said, Dr. Wright points out that mechanical stretching of the dermis causes activation of fribrolast cells that results in the stimulation of new collagen AKA they may begin to last longer with repeated injections—but this is not guaranteed.
Celebrity news, beauty, fashion advice, and fascinating features, delivered straight to your inbox!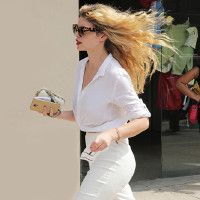 Lauren is the former beauty editor at Marie Claire. She love to while away the hours at coffee shops, hunt for vintage clothes, and bask in the rough-and-tumble beauty of NYC. She firmly believes that solitude can be a luxury if you've got the right soundtrack—that being the Rolling Stones, of course.