These Are the Only Hair Tools You Actually Need, According to Science*
*Or a beauty expert.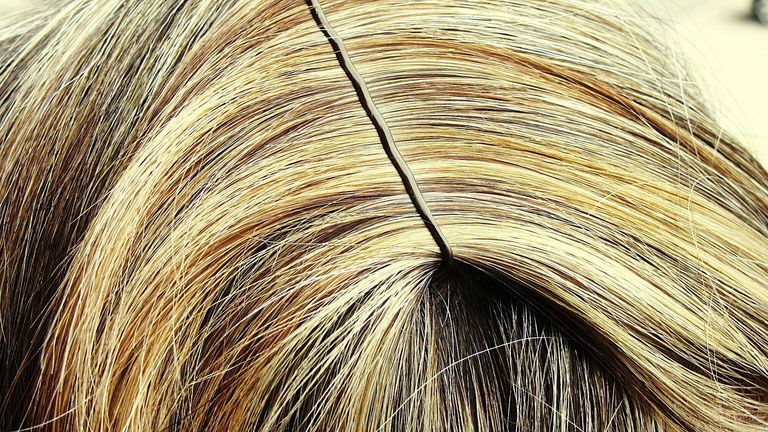 (Image credit: Getty Images)
True or false: There's nothing worse than spending money on things that 1) you'll never use and 2) take up tons of space.
True, obviously. And the bulkiest items in your bathroom are (say it with me now) hair tools—all those cords and plastic pieces and bulky containers stacked in a precarious tower of Why Do I Own This.
In an effort to help you pare down to the necessities, we talked with Jeff Chastain, celebrity hairstylist and creator of haircare line PARLOR, to get the scoop on the things you *absolutely* need and how to use them—from basic to advanced. Because your hair routine should stop stressing you out, right?
What you need:
1.) A blow dryer—preferably with a nozzle. (Try: GHD Air Professional Performance Hair Dryer)
2.) A smoothing serum or blow-dry aid. (Try: PARLOR by Jeff Chastain Smoothing Blowout Spray)
3.) Paddle Brush (Try: Spornette Ion Fusion Paddle Brush)
"For true wash-and-go hair, you will almost always need a brush to smooth and a product to fight flyaways," says Chastain. "For straighter, finer hair, just brush the hair out after washing, then mist in a smoothing product to give it some control. For thicker, wavy to curly hair, you will need more product and want to not brush too much. Sometimes using your hands can be better as to not break apart the curls."
"Take the nozzle off the blow dryer and start blow drying your roots pointing down towards the ends of your hair," continues Chastain. "This will keep flyaways tame. Leave the ends damp and apply a touch more product all over to calm down any frizzies you might get. Then air dry the rest!"
Another quick fix? A twisted bun. "Let it dry for another 30-60 minutes. The bun will lock in some wave and keep the flyaways calm. When you take the hair down you have some soft body that was almost completely effortless."
All of the above, plus:
4.) A Flat Iron (Try: Kardashian Beauty 1" Hair Iron)
5.) A 1.5" Curling Iron (Try: Hot Tools Curling Iron)
6.) A Sea Salt Spray (Try: PARLOR by Jeff Chastain Moisturizing Sea Salt Spray)
So you now know how to manage your hair, but you want to step up your game. "Use a flat iron on the ends of your dried hair, then apply the sea salt spray all over to rough it up for the perfectly disheveled straight look," says Chastain.
"And if you want more body, curling the hair and focusing on the middle of the strands will boost it up. Not curling the ends gives it a more natural look. Alternating directions of curls also will make everyone think you are one of those blessed people who have great waves." Layer in the sea salt spray for more body and "effortless" texture.
All of the above, plus:
7.) A Texturizing Finishing Spray (Try: Not Your Mother's Dry Finish Texture Spray)
8.) Hairspray (Try: Nexxus Comb Thru Mist)
9.) Clips/Hair Combs (Try: Scunci Hair Combs)
So everyone already knows you have good hair and can work it, but now you want to try a whole new look. This is where you get to play!
"Say you want to work the Veronica Lake and be sultry for an evening wedding," says Chastain. "Using your 1.5" curling iron, curl all the hair in the same direction around your head. Take your brush and brush it out until it falls into uniform, soft waves. Then if you have a decorative clip, combs, or pins, pin one side up to expose the ear. If you do not have a clip, simply tuck one side behind the ear. Then hairspray away to keep the look in place."
Want to put your hair up? "Section off the top part of the crown and clip it away. Take the bottom half and twist it up into the nape and start using pins to secure it. The messier the better," says Chastain. "Once that is secured, most a little hairspray on all over and start curling the top in alternating directions all over. Then finger that back into the nape and randomly pin some pieces in. Let about a third fall out loosely, especially around the face, and using a texturizing spray to rough it up and make it look loose and romantic. It's an updo, but still sexy. Clips and combs can be used too to add some interest."