Hangover Facial Masks Exist, Are Your Savior
If you could turn back time...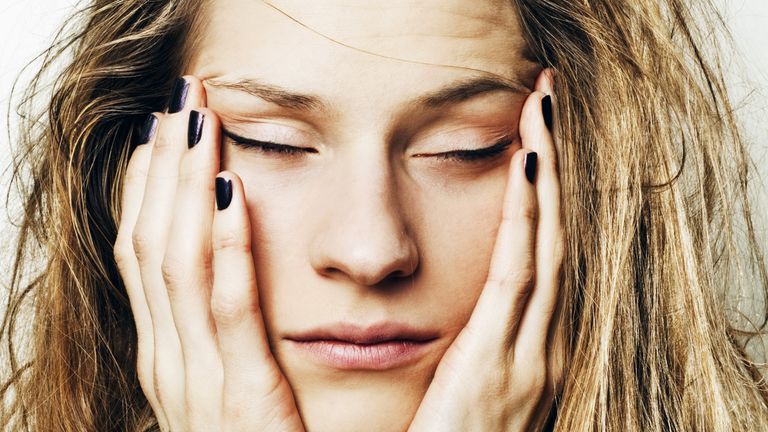 (Image credit: Getty Images)
Morning face is bad enough before you throw in last night's extra cocktail. While you can ward off a hangover headache with your mom's tried-and-true egg yolk concoction, your face is a different story—the greyish veil, puffiness, dark circles, and inevitable pillow creases will almost certainly blow your cover.
Recognizing that the you-look-like-hell face is an all too common hitch in the I-woke-up-like-this game plan, the beauty industry has responded with face masks specifically formulated for some post-booze TLC. After removing your makeup and giving yourself a thorough cleanse (in fact, make it a double in the spirit of last night's revelry), slather one on for instant or morning-after gratification.
This time last year, Rodial introduced its X-Treme Hangover Clay Mask, which is packed with super fruit acids and extracts that exfoliate, boost hydration, and resurface dull skin to bring back radiance. Particularly great for mature skin, one of its biggest boasts is using anti-aging ingredients like laracare and argireline hexapeptide to reduce the appearance of fine lines and wrinkles, which always seem to be exacerbated by booze-induced bloat. Morning, noon, or night, slather it on, give it at least 5 minutes to harden, then voilà—it's like a hangover spa chamber for you face.
Now, while it's true that middle-aged skin doesn't bounce back from a late night like it used to, we know all too well that younger skin isn't immune to heavy drinking. And to the rescue for all ages comes Korean beauty brand Belif's First Aid Anti-Hangover Soothing Mask, which isn't exactly new to the market, but is garnering more interest than ever thanks to the K-beauty trend. With an apothecary-like approach, this overnight gel mask (apply it whilst waiting for your late night takeout to be delivered) is packed with anti-inflammatory herbs, like chamomile and xylitol, that soothe the skin by drawing out stressors to revive your glow. It's our firm belief that if you go out on a week night without a jar of this at the ready, you're asking for trouble. Now, if only someone could find the cure for hangover bedhead...
1. Rodial Only X-Treme Hangover Mask, $56; ulta.com.
2. Belif First Aid Anti-Hangover Sooth Mask, sephora.com.