Argan Oil for Your Skin: The Lowdown
Josie Maran and dermatologist Patricia Wexler break down why argan oil might just be your skin's secret weapon.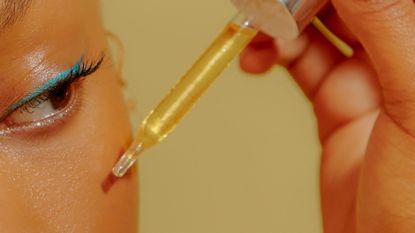 (Image credit: Caroline Tompkins / Refinery29 for Getty Images)
Argan oil is one of those magical ingredients that you see in every product and read about in every skincare article—and yet you might not be exactly sure what it is, how to use it, and what the benefits of this game-changing face oil might be. We're here to change that. Well, us and our buddy Josie Maran—yes, the founder of the cult-favorite Josie Maran cosmetics, which uses argan oil as a key ingredient in all of its products—as well as New York City dermatologist Patricia Wexler, M.D. Together, we're breaking down everything you need to know about argan oil and what it does for your skin, so you can get in on the glow-maker everyone loves.
What does argan oil do for your skin?
Every face oil has a different formulation, weight, and absorption rate, making some better suited for certain skin types and concerns than others. Castor oil and grape-seed oil, for example, decrease excess oil on acne-prone skin, while coconut oil and avocado oil act as incredibly rich moisturizers for dry skin.
Argan oil falls in the middle of the spectrum—it's not too heavy, not too light—making it perfect to use on all skin types. It's packed with omega fatty acids, vitamin E, and linoleic acids, all of which work to lightly moisturize your skin, soften dry patches, and even reduce acne. "It's essentially nature's protective, nourishing superfood for your skin," Maran says.
Can argan oil help with acne?
Turns out, slathering oil on oily, acne-prone skin can actually be a good thing, says Dr. Wexler. Oftentimes, people break out not because of they have naturally oily skin, but because their skin barrier is dry, damaged, and inflamed from a regimen of harsh acne products. That damaged skin barrier then overcompensates by producing even more oil, which can clog pores and trigger breakouts. Argan oil, however, can help break the cycle.
Not only does the vitamin E in argan oil act as an anti-inflammatory for red, reactive skin, "but it also helps control your skin's oil production by balancing out your sebum levels, so you'll have fewer breakouts and less irritation than before," says Dr. Wexler. Plus, all of the antioxidants naturally found in argan oil are known for helping soothe eczema and fade scars. Starting to understand why everyone loves it?
Will argan oil clog your pores?
Well, technically anything can clog your pores, especially if your skin has a natural sensitivity to a certain ingredient. But unlike certain oils that are known to be highly comedogenic—a fancy way to say "pore-clogging"—like coconut oil and olive oil, argan oil is on the low end of the risk scale.
In fact, argan oil has a zero rating (out of five) on the comedogenicity rating scale. Believe it or not, that's more than you can say for the majority of other ingredients currently sitting in your face cream and makeup.
How should you use argan oil on your face?
To clarify a major skincare myth, oils are not moisturizers. Oils are considered "occlusives," a fancy word that basically means they act like a barrier to keep moisture from evaporating out of your skin (kind of like how foil keeps your food warm). So it's best to apply oils on either slightly damp skin—to trap all that water in your pores—or massage it on over your moisturizer to lock in all of the hydrating ingredients.
Because argan oil is relatively lightweight, it sinks in and absorbs rather quickly, so you'll be left with a subtle, glow-y sheen, rather than an oil slick. If you're worried about looking shiny during the day, though, try applying oils after washing your face at night, instead. Sure, your pillowcase might be left with some oil marks (I suggest light-colored linens), but they're worth it when you've got a hydrating, nourishing, softening, acne-fighting, scar-fading, lightweight miracle in a bottle.
The Best Argan Oils For Your Skin
Because it's such a powerhouse ingredient, argan oil is also used in all kinds of skincare products, from oil-based cleansers to moisturizers, and even lip balms. Below, shop some of our favorites.
The Best Argan Oil Products
Marie Claire email subscribers get intel on fashion and beauty trends, hot-off-the-press celebrity news, and more. Sign up here.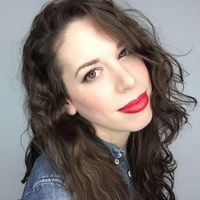 Chloe Metzger is the deputy beauty director at Cosmopolitan, overseeing the editorial content and growth strategy of the hair, makeup, and skin space on digital, while also obsessively writing about the best hair products for every hair type (curly girl here; whattup), and the skincare routines that really, truly work (follow her on Instagram to see behind-the-scenes pics of that magazine life). She brings nearly a decade of writing and editing expertise, and her work has appeared in Allure, Health, Fitness, Marie Claire, StyleCaster, and Parents. She also has an unhealthy adoration for Tom Hanks and would like to please meet him one day, if you could arrange that. Thanks.