The 30 Best Face Sunscreens for Oily Skin
Full coverage, zero shine.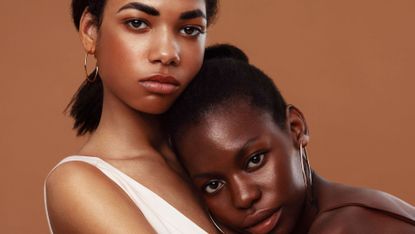 (Image credit: Artem Varnitsin / EyeEm / Getty Images)
Serums, toners, peels, sprays…the business of skincare is as vast as ever. And while many delight in creating a science out of their routine, others can benefit from just a few important products. Chief among them? Sunscreen. Whether your skincare arsenal is overflowing or barely there, sunscreen is a non-negotiable: a product that not only makes your skin look better, but also protects from skin cancer—the most common form of cancer in the U.S.—and other types of lasting sun damage.
Like with all products, however, it's important to consider your skin type before investing in skincare. For us oily-skinned folks, sunscreen can be a particularly tricky product to shop for, as its protective benefits can also create an undesirable greasiness. We know that the last thing you want is greasy, chalky, heavy sunscreens on your skin. Fortunately, the world of oil-free, mattifying sunscreens has evolved, offering feather-light formulas that feel like nothing on your skin.
"Oily skin is an extremely common problem with women," explains dermatologist Rachel Nazarian, M.D., at Schweiger Dermatology Group. "We can experience super oily times of the month, on our face and even in our scalp—making our hair look dirtier than normal." She adds: "I see many patients that don't realize the products they're putting on their skin can be making their oiliness worse. Avoiding heavier products allows your skin to continue getting feedback from its surroundings and in many ways 'breathe' more effectively, avoiding unnecessary excess oil production."
The sunscreens below, which were hand-picked by oily, acne-prone skin survivors, will give you all the protective benefits without disturbing your makeup, drying out your face, or leaving a greasy sheen as the day goes on. And since we know you're probably wondering: Many of the products below are also non-comedogenic, meaning they won't clog your pores or cause new breakouts.
Lucia Tonelli is the Social Media Editor at Marie Claire, where she oversees and creates content across the magazine's social platforms. In addition to her work on social, Lucia writes about fashion, interior design, royals, and culture. Prior to Marie Claire, Lucia held positions at Town & Country and ELLE Decor. When she's not sleuthing the internet, she can be found tending to her sourdough starter or placing bids on vintage furniture she doesn't need.