Editors handpick every product that we feature. We may earn commission from the links on this page.
The 18 Best Sunscreens for Oily, Acne-Prone Skin
See you later, shine and grease.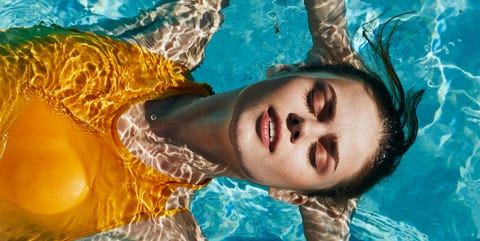 Skincare is all fun and games until you realize you can't skip out on SPF. Sunscreen may not be the sexiest thing in the world, but it sure is effective...and a non-negotiable, since your health is on the line. According to the Center for Disease Control and Prevention, skin cancer is the most common form of cancer in the U.S. So, yes, are rules in beauty—like wearing sunscreen every day–that have much greater consequences than forgetting to take your makeup off at night. But if you have oily skin, the last thing you want is greasy, chalky, heavy sunscreens on your skin. Fortunately, the world of oil-free, mattifying sunscreens has evolved, offering feather-light formulas that feel like nothing on your skin. These sunscreens, which were hand-picked by an oily, acne-prone skin survivor herself, won't disturb your makeup, turn your skin into an ashy mess, or slide off your face. Many of the below are also non-comedogenic, which means they won't clog your pores and have the power to fight off acne.
This content is created and maintained by a third party, and imported onto this page to help users provide their email addresses. You may be able to find more information about this and similar content at piano.io