6 Ways Your Hair Is Making You Look Older
It's not you—it's your bangs.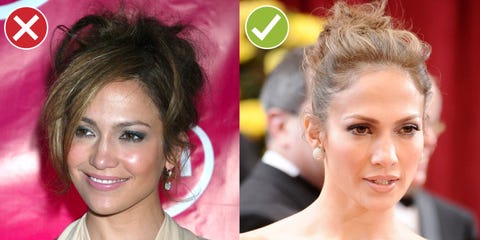 Getty, design by Jen Baumgardner
You've seen it before: a fresh cut, some fringe, and poof—somebody you know suddenly Benjamin Button-izes (but in a controlled, non-fatal way). Because it's more difficult to recognize the signs of an aging hairstyle on yourself than others, we've come up with six celebrity examples of follicular faux pas that turn the clock forward.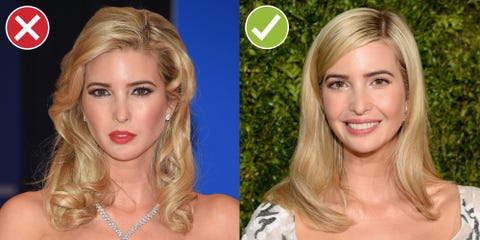 Getty, design by Jen Baumgardner
Ivanka's vibe is classic society lady, a description that fits both these looks, but the left is clearly the more severe. If you're using heat tools, make sure to break up the monotony with your fingers—young, modern hair is all about movement and not-too-regular texture. (Yes, the right-hand pic is still polished, but take note of the bendy ends.)
Your bangs aren't full enough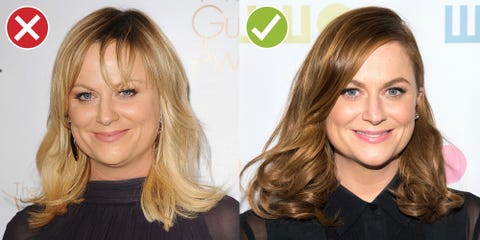 Getty, design by Jen Baumgardner
Spaces between your bangs = a whole slew of uncomplimentary adjectives, such as "scraggly" or "stringy." No one's asking you to go for a whole-forehead-obscuring blunt bang, but wispy is never the way to go.
Your color's too one-dimensional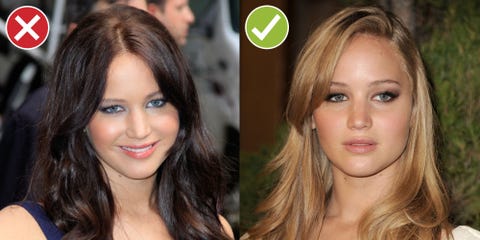 Getty, design by Jen Baumgardner
JLaw is now a nine on the blondness scale, but she could totally go dark—just not this flat, sucking-in-light-like-a-black-hole dark. Variation in tone instead of one all-over color looks so much brighter and real.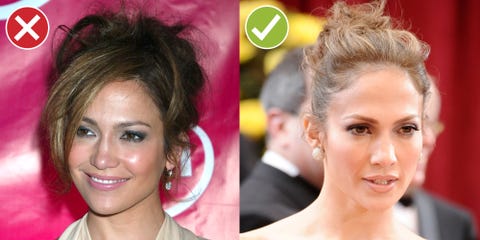 Getty, design by Jen Baumgardner
Mo' volume, mo' problems. Baby J.Lo has nothing on more current J.Lo because the latter's hair concentrates the puff to the top for a flattering shape. Keywords for up-dos: loose, textured (there it is again), and not-mother-of-the-bride-y.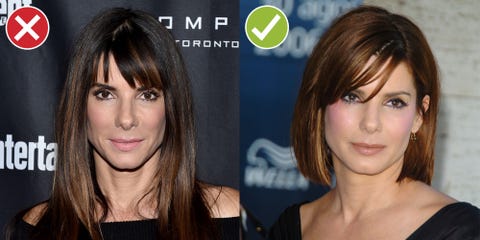 Getty, design by Jen Baumgardner
Lighting deficiencies aside, Left Sandra comes off more tired and haggard than Right Sandra because her hair's weighing her features down. A short cut can act as a facelift—just beware the pouf-y pixie, which reads soccer mom.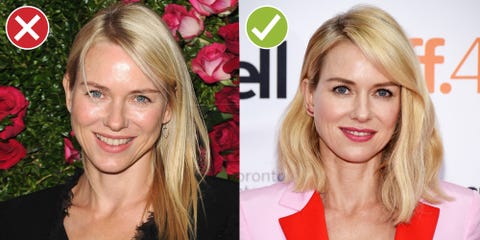 Getty, design by Jen Baumgardner
Like Balmain's hair designer told us, it's all about graphic, blunt lines. Unless they're very long, layers thin out the hair, which implies general sparseness and subsequently, "I'm an Old."
This content is created and maintained by a third party, and imported onto this page to help users provide their email addresses. You may be able to find more information about this and similar content at piano.io