8 Cool, Non-Cliché Beauty Trends for Festival Season
This is a flower-crown-free zone.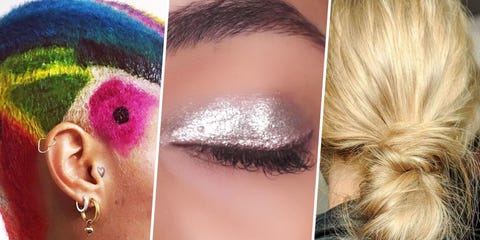 Music festival beauty poses a conundrum. On one hand, you don't want be that girl. You know the one we're talking about—wearing all the trends, from glitter tears to flower crowns, at once. On the other, you don't want to veer too Plain Jane in a sea of tank tops and denim cut-offs.
What you do want is a little something-something by way of color or shimmer (or both) that doesn't feel tired or annoying. From cool-girl hair to next-level eye makeup, these trends will feel fresh all festival season long.
This content is created and maintained by a third party, and imported onto this page to help users provide their email addresses. You may be able to find more information about this and similar content at piano.io