Editors handpick every product that we feature. We may earn commission from the links on this page.
The Exquisite Life and Death of a Neon Pink Dye Job
And why every woman should try it once.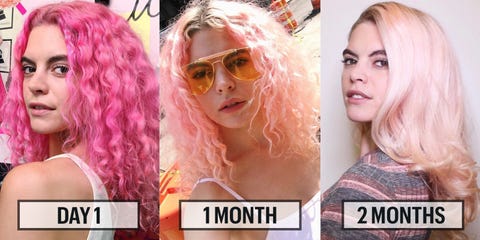 I can't put my finger on exactly what inspired me to dye my hair neon pink this past summer. I imagine the reason lands somewhere between my I'll-try-anything-once approach to beauty and the desire for an impromptu shakeup. Either way, it was the best decision I could have made at that very moment and it's my firm belief that every woman should dye their hair a batshit crazy color at least once in their life. From full-on Manic Panic to just a whisper of flamingo, here's what happens to a neon pink dye job over the course of four glorious months.
This content is created and maintained by a third party, and imported onto this page to help users provide their email addresses. You may be able to find more information about this and similar content at piano.io