Beauty Inside & Out: Tammy Fender
The beauty brand founder on connecting to nature, championing the plant kingdom, and the importance of quiet contemplation.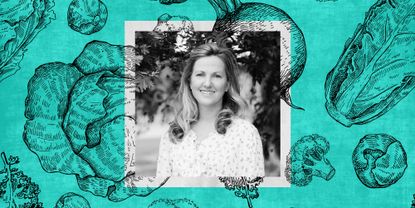 (Image credit: Future)
Marie Claire Newsletter
Celebrity news, beauty, fashion advice, and fascinating features, delivered straight to your inbox!
Thank you for signing up to Marie Claire. You will receive a verification email shortly.
There was a problem. Please refresh the page and try again.
In the ultimate quest for inner beauty and outer glow, Marie Claire asks our favorite trailblazers to share intel on finding balance in their busy lives. Read it all here, in Beauty Inside & Out.
A facial with Tammy Fender isn't just a facial—it's a meditative experience. Her surprisingly active holistic skincare line is wildly effective, but it's those products, paired with her see-it-to-believe-it calming energy that has attracted clients like Julianne Moore and Gwyneth Paltrow to her spas. Her calm, cool, and collected aura, she says, is the result of her deep connection nature. "I believe that when we live within the laws of nature that we're able to connect to our true self," Fender tells Marie Claire. "Since childhood I've embraced the connection between man and plant. I recognize the beauty of the plant kingdom and how supportive it is on so many levels—whether that's a little girl in awe of a beautiful flower or being able to have the beauty of picking grapes from a vine."
Fender incorporates her love for nature into every aspect of her day, from her morning meditation that's done to the soundtrack of wind chimes to the skincare ingredients she puts on her face and the food she consumes. Here, the beauty founder walks us through the daily habits, rituals, practices, and products that get her through the day. And I promise, you'll feel more relaxed after reading this.
Inner Beauty
Mindful Mornings
I start my day with herbal tea. I love herbs and I'm a big believer that our food is a form of healing. I usually start my meditation practice very, very early. It's anywhere between four and five a.m. It doesn't mean that I get up out of bed and I create some altar and I make a big performance out of it. I think that meditation can be very simple. It's just being in a reflective state and setting your intention for the day. I do that in a quiet space and in silence in my room. Outside of my bedroom window I have this beautiful wind chime. My favorite brand is called Corinthian Bells. I open the window and in those moments of zen, I can just connect to nature.
Garden Greenery
I walk through my garden every day. I am grateful that living in south Florida I have a plethora of fruit trees, an herb garden, and some medicinal herbs that I grow as well. Having that connection to the plants is very contemplative for me. It feels good to have my hands in the dirt and in the soil and to make that a part of my day.
Dance It Out
I definitely love to dance. At least a couple times a week, I do some kind of movement with dance. It's a very feminine side to my life to be able to move in that way. I also do a lot of stretching and some Pilates.
Crystal Concoctions
I love the mineral kingdom. I think that there's so much beauty to minerals—they help to ground us when we think about where the crystal is coming from. I look at humanity, the animal kingdom, the plant kingdom, and the mineral kingdom as all here to play this supportive role and keep our equilibrium and balance. I like to wear jewelry that has some type of healing stone on it. When I'm doing my meditation, I like to hold on to quartz crystals and also rose quartz. I think that it just kind of sets an intention.
Outer Beauty
Skincare Staples
I am a minimalist. I reference very specific ingredients I have a deep connection to. For me, rose always stands out as very powerful, so that's why I use Bulgarian rose water in a very natural form. I use the rose water as a spritz on my face and my body if I'm coming out of a bath or a shower. There's something so rejuvenating about that plant. Awakening Eye Gel is another product that is very much part of my morning routine. I think that we're all tired. Our eyes have a lot of strain through the screen time and just the busyness of our lives. I like to take a moment when I'm actually applying my products to think of the ritual—and that includes massage. I work with a manual lymphatic drainage technique to help to de-puff the eye area as well. I'll then follow that with either the Quintessential Serum or Plant Milk Serum. I like the feeling of the Plant Milk Serum on my skin. It's very, very light and it really nurtures the most delicate and sensitive skin.
Bare Face Necessities
I don't do a lot of makeup because I spend some time in the treatment room, so I'm sometimes behind the steam. I love the feel of just glowy fresh skin, but I do use a tinted moisturizer. We sell a company in our spa called Tizo and they make a product called Ultra Zinc Tinted with SPF 40 and actually gives nice protection. Then, I like tinted lip balms from Burt's Bees—that sort of thing. I'm pretty minimalist, especially on the makeup side.
Hair Help
I was recently introduced to this beautiful Balmain hair brush that gets back into the ancient ritual of really stimulating the scalp and getting the glow back to the hair. I've been using that recently and really have been enjoying it as part of my outer beauty practice. I use a couple drops of rosemary essential oil because, as we know, it's so great for mental stimulation. I love the aroma from the essence. I think there's beauty when we are taking the time for self-care. We're still moving at a very fast pace and so when I'm doing this continual practice or taking the time, it forces me to slow down.
Sauna Sessions
I have an infrared sauna at home. I'm so grateful that they've become more and more well-known since the covid period, but it's something that I have used and believed in for many, many years. There are so many skin benefits to it. And, when you are in the sauna, you're only in there for 15 or 20 minutes. But again, it's another time of being in silence, of being able to collect your thoughts, and to allow the mind and body to have that deeper connection—all while the body is detoxifying as well.
Recipe for Success: Tammy's Healthy Salad
I like simple and quick meals during the day when I'm working in the spa, so I typically eat a salad. Obviously when I'm active or working, I'm not looking so much for the heavy comfort meal. I'm looking for something that's going to be this pre nutrition. Having foods in their raw, most natural state has always been great and important to me. I put everything into my salad, sometimes it's fresh spinach or kale leaves. I'm also a beekeeper, so I always have local honey at my house. I like to mix lemon juice and a little olive oil with honey from my beehive. Then I'll slice up apples. I think salads are great because you can add so many different nuts and seeds to them. It's a place where you really have the creativity to add a lot of herbs. You don't have to follow a hard and fast rule on what should or shouldn't go in—it's an opportunity to put all of your favorite ingredients in.
Celebrity news, beauty, fashion advice, and fascinating features, delivered straight to your inbox!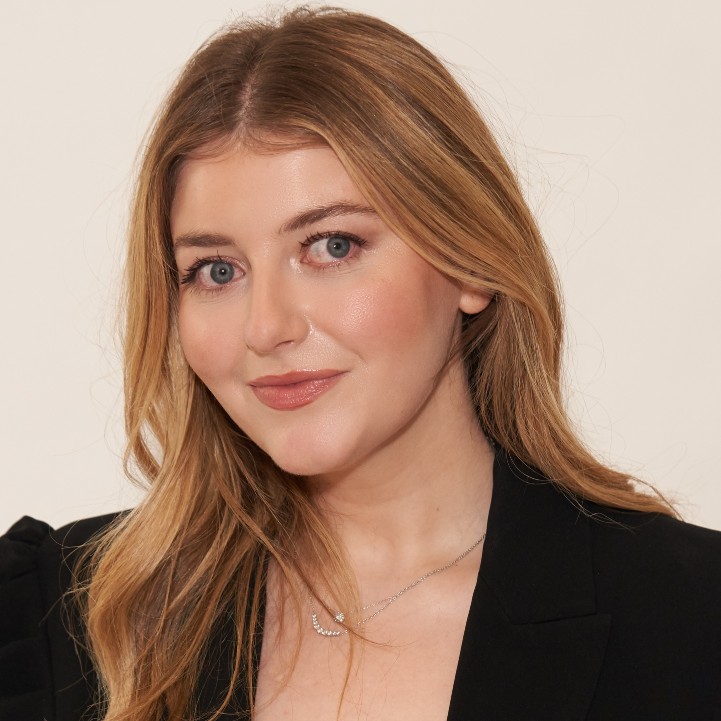 Samantha Holender is the Beauty Editor at Marie Claire, where she reports on the best new launches, dives into the science behind skincare, and keeps up with the latest trends in the beauty space. She has previously written for Us Weekly, Popsugar, Makeup.com, Skincare.com, and Philadelphia Wedding. Follow her on Instagram @samholender.