How Accurate Is TikTok's Lip Filler Effect?
Don't let the social media filter fool you.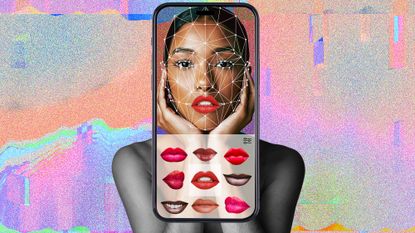 (Image credit: Future)
I've been contemplating getting a teensy-weensy bit of lip filler—just a smidge in my upper lip to give me a poutier look. Then a few weeks ago, TikTok gave me a tease of what I could look like on a silver platter. The "simple" filter, an alarmingly realistic effect that shows you "what you would look like with lip filler and no makeup on—just juicy lips," went viral and effectively took over my FYP. The filter raked up nearly half a million uses and gave yours truly (and countless others) the ability to see how the AI gods predict I would look with a plumper pout.
For some users, it was a huge success. They looked natural—like themselves with a little zhuzh. For me? The filter was enough to scare me away from the filler-verse the rest of eternity. I looked like a distorted Cabbage Patch doll version of myself. It was...just not good.
My sheer abhorrence of my lip-plumped appearance sent me straight to the dermatologist, because how accurate can a TikTok *really* be? Is it actually a sound gauge for how I'll look when—or if—I get lip filler? "Your face is not a paint by numbers situation or a Burger King menu—you can't just pick a pre-set, it doesn't work that way," board-certified dermatologist and founder of PillowtalkDerm Dr. Shereene Idriss assures me. "You have to work within the confines and benchmarks of your own proportional outlines."
The filter is limited in its capabilities, no doubt about it. It's a one-size-fits-all model that lacks the skill and years-trained touch of a professional. It's a far from accurate indicator, whether you love the final look or not. So go ahead and take it for a spin, but know that it shouldn't deter you from filler, or on the flip side, serve as your aspirational reference point. The filter has limitations—and I'm breaking them down below.
It Won't Take Your Facial Structure Into Account
It may be entertaining and amusing, but the TIkTok filter is by no means an accurate representation of real lip filler results. "These filters don't take the biology and architectural shape of the lip into consideration," explains board-certified dermatologist Dr. Marnie Nussbaum. Instead, it applies a cookie cutter model of the "perfect" lip ratio to the face, making the upper lip one-third smaller than the bottom lip while completely disregarding your face and lip shape. "Everyone has a different architecture of their lips and no one is symmetrical or the same."
In reality, your injector will look at your face as a whole, taking your cheeks, eyes, and jawline into consideration before deciding how many units of filler to inject. "I look at somebody and I look at their face as a whole. That's my golden ratio. Sure, the upper lip should be exactly a third smaller than the lower lip—if everything else is in proportion," says Dr. Idriss. "But if somebody has a really small jawline and a smaller lower lip, am I gonna give them a massive upper lip so it looks like they're a duck? No."
It Won't Show the Impact of Subtle Changes
Injecting filler is a balancing act that the filter has no way of playing. Filler can be used to subtly give structure to the border of the lip, fill fine lines, create height, or at a basic level, plump the lips—but only in the hands of a trained professional. Even then, the final look is a variable. "Your outcome in getting lip filler is 100 percent dependent on the skin and taste of your injector. While the same paint can be used by two different artists, the painting will turn out very differently depending on how it is applied to the canvas. The same is true of lip filler," says board-certified dermatologist Dr. Joshua Zeichner.
Intense Volume Can't Be Instantaneous
I may not have been over-the-moon thrilled with what the filter did to my face, but there are thousands of people who are. For them, the filter can serve as a reference point and can give your injector an indication of how much volume you want. "We can't go by the filter, but I would ask patients: What do you like about the look that you got from the filler effect? From there, I can show them what they can do to achieve the goals of what they like," says Dr. Nussbaum.
If it's the extra plump look that you're after, your injector will likely begin the scaling process with a hyaluronic acid-based product like Restylane Kysse or Juvederm Volbella. It takes time to build such intense volume, so you'll likely be adding to your baseline every two months until you're content with the size, according to Dr. Idriss. "If you're trying to put all that filler in the lip at once, the lip doesn't have a chance to accommodate the volume. When you go slower and you actually take your time in building up the lip, you won't have that instant gratification, but the reality is that your lip has time to adapt to the volume and it ends up being a much more natural and smoother and softer outcome."
It's Going to Last a Long Time
You can keep a filter on for a few seconds and then go back to your status quo, but if you choose to implement intense lip filler in reality, it's not so easy to reverse the effect. "How long your filler lasts depends on how much filler you inject. I do my patients' lips very conservatively, so it lasts six to eight months," says Dr. Nussbaum, "If you use a lot of filler at once, it lasts between nine and 12 months." Should you be unhappy with your results, not *all* hope is lost. You can get your filler dissolved with hyaluronidase, however, it will only work on hyaluronic acid-based fillers—not semi-permanent ones.
Meet the Dermatologists
Shereene Idriss, M.D. is a board-certified dermatologist and an expert in facial rejuvenation, as well as minimally invasive body contouring. After graduating magna cum laude from the seven-year Medical Honors Program at The George Washington University, Dr. Idriss completed a research fellowship at Harvard University, and finalized her dermatology training at Tufts Medical Center in Boston before relocating to New York City. In a world amped up on filters, Dr Idriss embraces spotlighting her patients' unique facial features rather than morphing them into someone else. With this philosophy in mind, she has developed and practices a multi-dimensional approach that addresses the major issues associated with aging: volume displacement (i.e. sagging), skin discoloration, loss of inherent elasticity and textural changes (including wrinkles). She emphasizes understanding the overall needs of her patients and how they feel and perceive themselves inside and out; this allows her to better understand where they are coming from, what they truly want and which procedures will work best for them. She strives to combine a strong doctor-patient connection with her medical expertise, experience with lasers and other energy devices, and artistic skills to achieve the best possible aesthetic results and patient care. Dr. Idriss is currently a Clinical Instructor in Dermatology at the Icahn School of Medicine at Mount Sinai and before that she was a Clinical Assistant Professor of Dermatology at NYU. Dr. Idriss is also a fellow of the American Academy of Dermatology, the American Society for Dermatologic Surgery, the Dermatologic Society of Greater New York, and the Women's Dermatologic Society. She has published several research papers including award-winning publications on the evolution of dermatology in the digital age, which have set the foundation of her #PillowtalkDerm series on YouTube and Instagram.
As the Director of Cosmetic and Clinical Research at Mount Sinai Hospital's Department of Dermatology, Dr. Zeichner has a broad interest in medical and cosmetic dermatology as well as clinical research. His specialty is the treatment of acne, as well as the cosmetic rejuvenation of the aging face. Dr. Zeichner treats general skin conditions, including eczema, rosacea, psoriasis, and skin cancer. In addition, he is well-versed in the use of Botox and dermal fillers, as well as lasers and chemical peels.
Marnie B. Nussbaum, M.D., FAAD, is a board-certified dermatologist specializing in non-invasive aesthetic rejuvenation. Dr. Nussbaum has received numerous awards and accolades for her work including being selected as one of New York's SuperDoctors. Dr. Nussbaum has also been recognized as one of the New York Rising Stars. With expertise and passion in anti-aging correction and prevention, Dr. Nussbaum is a pioneer in multi-modality rejuvenation and micro-injectable techniques. Using a wide variety of the most clinically advanced and cutting-edge tools combined with her artistry techniques for injectables, Dr. Nussbaum's goal is not only to correct any signs of aging but to reset your skin's course to evolve as naturally, gracefully and youthfully as possible. Dr. Nussbaum graduated with honors and distinction from Cornell University. She attended Weill Cornell Medical College in Manhattan, where she was the recipient of the James Metcalf Polk Award for achieving highest academic honors in her graduating class. She also served as President of Alpha Omega Alpha, the national medical honor society. Dr. Nussbaum completed her internship training in Internal Medicine at Memorial Sloan Kettering Cancer Center and her residency in Dermatology at Weill Cornell-New York Presbyterian Hospital, where she served as Chief Resident in Dermatology. In addition to running her private practice, Dr. Nussbaum is a Clinical Instructor of Dermatology at Weill Cornell Medical College and has served as a consulting dermatologist to the Melanoma Research Alliance. She is a member of the American Academy of Dermatology, the American Society of Dermatologic Surgery, and the Women's Dermatologic Society.
Marie Claire email subscribers get intel on fashion and beauty trends, hot-off-the-press celebrity news, and more. Sign up here.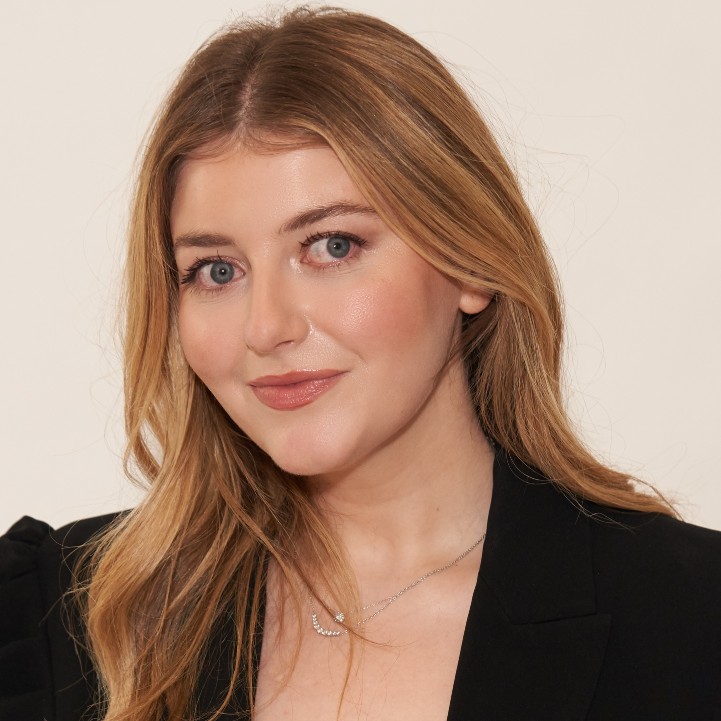 Samantha Holender is the Beauty Editor at Marie Claire, where she reports on the best new launches, dives into the science behind skincare, and keeps up with the latest trends in the beauty space. She has previously written for Us Weekly, Popsugar, Makeup.com, Skincare.com, and Philadelphia Wedding. Follow her on Instagram @samholender.