Judith Light Thinks We Need More 'Who's the Boss' in 2019
The actress and national treasure spoke with her fellow 'Before You Know It' cast mates during a panel at the Dell Den at Sundance.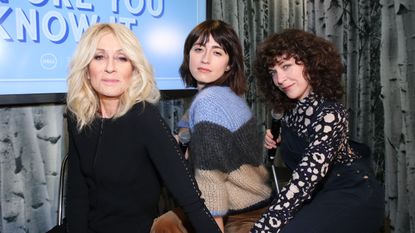 (Image credit: Jonathan Leibson)
Marie Claire Newsletter
Celebrity news, beauty, fashion advice, and fascinating features, delivered straight to your inbox!
Thank you for signing up to Marie Claire. You will receive a verification email shortly.
There was a problem. Please refresh the page and try again.
Actress, legend, and national treasure Judith Light has spoken: We need more shows like Who's the Boss on television. "We didn't realize what that show was until now," she said during a panel for her new film, Before You Know It, at the Dell Den at Sundance Film Festival. "I have young women coming up to me and saying, 'Wow, I knew I could do something out in the world.' And that was early, I mean we made that in 1984, so we're talking about before a lot of you in this room were born. Or just before. No, seriously, I mean it really, it was sort of this feminist idea that we had no idea really what we were doing very, very early on."
"People have said 'Oh, would that ever come back?' Look, everybody loved it," She says. "A lot of people grew up with a lot of problems they had. Could it hold on television today? I think in a different kind of form that modernized it in some way. I think yes. It also, God, it just gives men so much freedom. It's like, this is good for everyone. It goes back to not the male-female thing, the human thing. It's like, how do we all support each other in our relationships?"
Which, yes, please. Below, read more from the conversation between Light and her Before You Know It cohorts, Director/Co-Writer Hannah Pearl Utt and Co-Writer Jen Tullock, moderated by author and Marie Claire contributor Jo Piazza.
Marie Claire: So I want to know what you ladies think—are we finally ready to stop saying "complicated women" or "strong women," this is just what women are like.

Hannah Pearl Utt : Yeah, I think so! I love that we're talking about it, it has been coming up a lot. I definitely look forward to a time when we don't have to talk about it, like you're saying. It just seems pretty simple, the audiences are women. Or more. We ought to have stories told from that perspective. And I think we're in a bit of a pubescent stage with this new awareness. It is a little awkward, and it is a little funky, and we have to draw attention to it. But I think we're on the way to that just being part of our reality. Women are complicated. And we see things in a really nuanced way. It's really awesome that we're getting more opportunities to show you how we see things.

Jen Tullock: Also I think we're at an important moment where weren't not default to just canonizing women, because I think sometimes we have the tendency in storytelling to swing the other way when we're afraid of saying the wrong thing about any other, that we actually end up, by default, to depleting our humanity. So that's a big, I hope we've done with these characters. They're not just complicated, I mean, they're really quite flawed.

Judith Light: And they make really interesting choices. The circumstances of what happens with them. So what you're beginning to see is not that they're complicated women, they're complicated human beings. And we are all complicated human beings.

MC: I want to talk a little bit about financing a movie like this. I read an interview with you ladies saying you were a little nervous about getting financing for the film with two relatively unknown female leads. But you had a little bit of help from a great male ally. And I'd love to hear how that worked.

HPU: Well, Mallory Schwartz, one of our producers, has worked with Alec Baldwin for many years. We brought the project to him, he'd seen me in something, and we basically had a general in which Mallory and I were like "yeah, yeah, yeah but you should be part of this movie." And he got on board. He just really believed in me and Jen and Mallory and the project, and attached his name very early on. Which did help with financing. I think that's, there's a good lesson in that, if you are a powerful person with a certain amount of privilege, you can lend that privilege to other people to help tell stories that might not otherwise be told.

But really, the biggest help and push for financing we got was through Sundance. They set us up with their Catalyst Women's Initiative, which they created after noticing the disparity between the amount of women coming in to their lab programs and then the amount of films that were submitted to the festival. And there was a steep drop off. Obviously this means weren't getting financed. And so the Catalyst Women's Initiative was created to connect specifically female filmmakers with financiers who wanted to help get their stories out there. That's where we got our first few pieces of financing. And the best thing about that is that everyone who participates in that, really cares about making art, and they're all doing it for the right reasons. So our introduction to the business side of this, which can be nasty at times, was actually quite lovely.

MC: I'm glad that you mentioned Sundance Labs. You had said before that when you came in, you were so excited. It was gonna be a little bit like summer camp, and that you started to feel this little bit of imposter syndrome being there. Now that the movie is here, it is premiering at Sundance which is a huge deal. Do you still feel that? And Judith, have you experienced that? Have you felt imposter syndrome?

Judith: No, I think, well there's a couple of parts to that. I think as I progress and evolve as a human being, I think imposter syndrome was much more prominent for me in my early years. As I had the opportunity to work with really extraordinary people, like these two, we did the lab, as we were talking about. They invited me in, in this very generous and available way so that all that stuff that goes on in your head about "am I good enough? Are they gonna like it? Are they gonna like me?" It's like all of that went away. What's really fascinating and valuable and exciting to me, is that there are women of my age in this business now that are getting to work with women who are younger, who are so creative, so talented, and are welcoming us in, in this way. So a lot of that old stuff, that cultural, what we used to hold as cultural norms, doesn't exist and didn't exist in this space. That was a really huge difference.

And it wasn't just summer camp when we were doing this. We were spending hours every day really digging into these characters, the depth of them. Then it completely opened any ideas that I had. And they had two extraordinary mentors who were working on this with us. So it's a very special way to come in to doing the film and filmmaking.

JT: I also think that going through the labs process, and you're referencing when we had talked about having a little bit of a meltdown at the beginning of the labs. So we went in as Maria in the Sound of Music, just like "Here we are!" And then you know, like 48 hours later and I was like "Oh my God, I know nothing, you know nothing, we know nothing!"
There's a lot to be said, about the folks that run the labs. It is exactly what you would hope it would be. There is such a culture of kindness, it is such a culture of curiosity, everyone is so encourage to explore and to grow, and there is no wrong answer. I think at that point, you know Hannah was there for Director Labs and I had come to act in the scenes, and we stayed for the Screenwriter Labs. I think by the time we got to the end of it, we felt so safe there, and the project felt so safe and incubated, that it really did change things for us.
MC: Well, going back to the labs too, I'm an author. I'm co-writing a novel right now, and it's hard. It's harder than my marriage a lot of times. I want to hear how you guys did it! What was your process like, of writing this. Hannah you did comedy for ten years.

JT: [Looking at Hannah] Yeah, so, you want me to go? Okay. That's how we do it. Hannah and I have been close friends for about a decade. We were waitresses together in Brooklyn. And we both had started as actresses but we were creating things on the side. I think there's a real beauty of being 22 and sort of like, "I can make anything and no one can see it and that's fine by me." And we early on had said we knew we wanted to work together, we had similar sensibilities. This is the first thing that we started collaborating on, a version of this. We started writing many years ago. And then as that process had continued, we'd sort of return to it, like a crossword puzzle. During that time were able to collaborate and grow on bigger and bigger projects. We made a series together and a handful of shorts. So by the time we got to the real, this is it moment, and we realized the movie was potentially gonna get made, we had sort of solidified our roles, where Hannah directs our work. The way that we typically write together is fairly unorthodox. But we had started where we would either back and forth.


HPU: We used to just like lock ourselves in a room together.
JT: And just eat yams. We could only afford to eat yams.
HPU: All that was very healthy. We realize.
JT: The way we ended up, I think this is your question, I've whited out, is that Hannah would sort of be at the helm of structuring the story, or the rewrite, of which we did many. And we would sort of build out the world and bring the story together, and figure out who these people were. And then that would come back to me and I would essentially do a punch up. Then we would sit down with the final version together.
HPU: Also, all of the best lines in the movie are probably a result of Jen's improv. I think, to speak to what you said about it being harder than a marriage, I think the biggest thing for us to learn was communication. And that's a huge part of the movie. I think the lessons that the characters in the movie have to learn is that confronting, the immediate discomfort of being honest is so much less painful than a long-term discomfort of stifling your needs. In learning how to talk to each other, we kinda figured out what we wanted to say in the movie.
JT: Because we kinda figured out who we were. I mean, I will get emotional talking about this, but we love each other very much as friends. As simple as that may sounds, that is absolutely what went into this movie. It was told in how we made the movie. Was that first and foremost, we wanted to take care of one another in this process. So I feel like coming out on the other end now, it's very special to be here together.

Judith: It's true. Watching their relating while we were doing the movie, it was this really, in depth and kind, and funny, and generous. So they're at the top, so everything always comes from the top, the context, the greater context always comes from the top. And when people are, these people in particular, are relating the way they did, they passed that on to all of us. So there was never, you couldn't make a mistake, you could say something, you could get something different, but there was always a constant kindness in the way the related. And we didn't have a lot of time to make the movie, so that was really an essential part of it. And I think you feel that when you see the movie. We'll see it for the first time tonight. I'm sure that it's in there.

Celebrity news, beauty, fashion advice, and fascinating features, delivered straight to your inbox!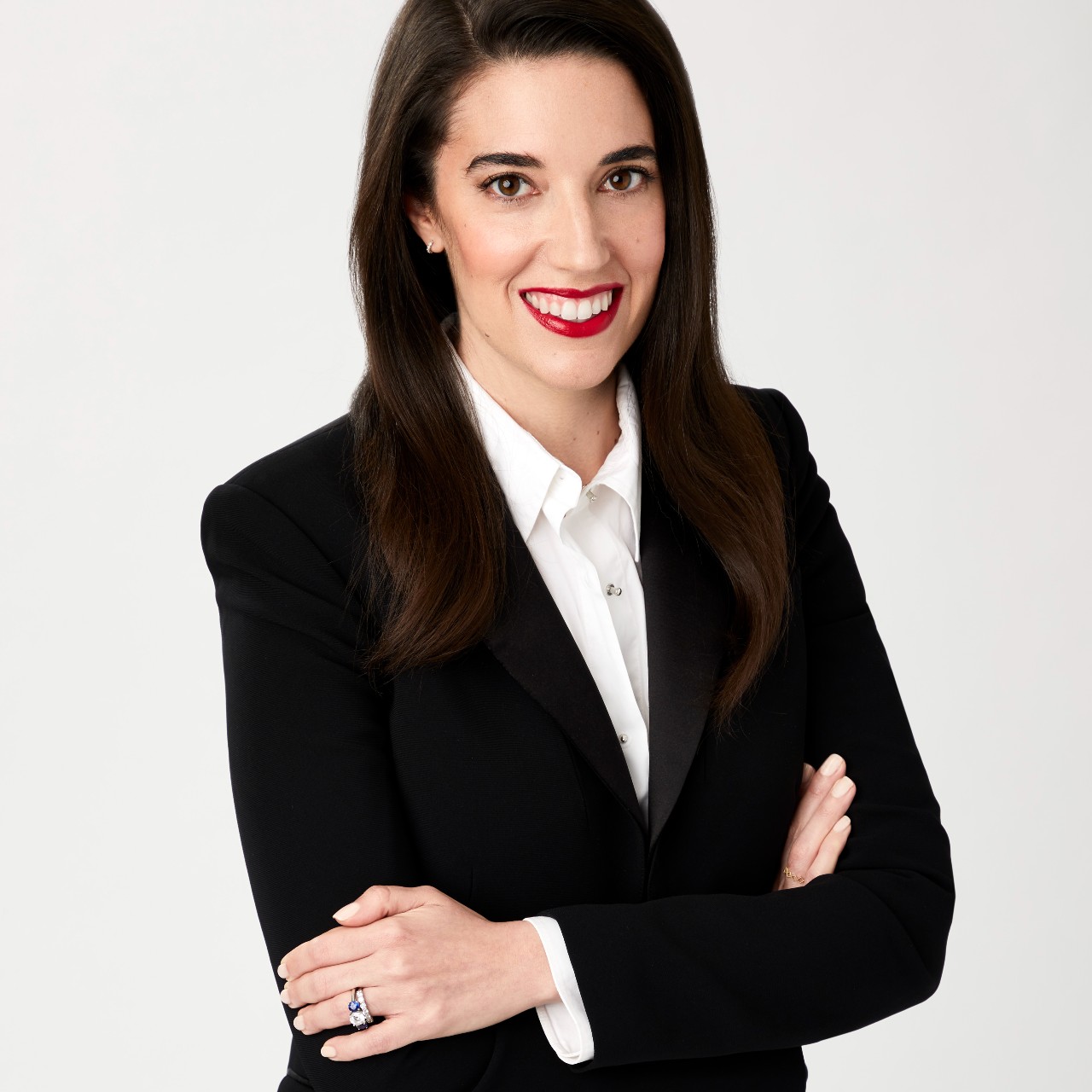 Sally is the Editor in Chief of Marie Claire where she oversees coverage of all the things the Marie Claire reader wants to know about, including politics, beauty, fashion, and celebs. Holmes has been with Marie Claire for five years, overseeing all content for the brand's website and social platforms. She joined Marie Claire from ELLE.com, where she worked for four years, first as Senior Editor running all news content and finally as Executive Editor. Before that, Sally was at NYMag.com's the Cut and graduated with an English major from Boston College.