MC@Work: Elisa Steele, Skype's Straight Shooter
Elisa Steele, chief marketing officer of Skype, doesn't mince words — and never regrets it. Here, one of the most outspoken executives in tech talks candidly about mentors, mistakes, and rising to the top in a famously male-dominated industry.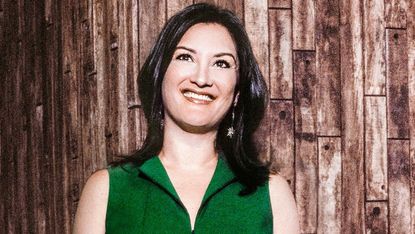 (Image credit: Chuck Grant)
MARIE CLAIRE: You started out in sales at AT&T. What did you learn from that job?
ELISA STEELE: Early in my career, right out of [San Francisco State University] business school, I worked as an associate account executive at AT&T. An executive there named Mike Moody thought I was doing a good job and became my mentor. It was like, "A senior vice president at this huge company—he's my mentor? How did that happen?!" He introduced me to the concept of values-based leadership, in which you cultivate trust and transparency and do the right thing personally and organizationally. I found that I loved managing teams and working collaboratively toward a big goal.
MC: In 2009, Carol Bartz, then the CEO of Yahoo, brought you on as chief marketing officer. You had two young children, a big job, and a notoriously tough boss. How did you make that work?
ES: You know, I'm always asked about that, and I never have a good answer. The truth is, there is no "work-life balance"; it's just life.

A mistake I made for many years was trying to put up walls between each of my roles: Like, I'm a mom when I'm at home, and I'm a professional at work. But it was a constant struggle. So I just changed my mentality about it, which was so liberating. I'm both of those people every day.
MC: What inspired that epiphany?
ES: I remember being in an executive staff meeting at Yahoo, and I got a call from my son's school saying, "Eddie doesn't have his lunch today." It was kind of a nightmare. My old way of dealing with that would have been like, Oh, my God, I can't let anybody know. But I said to my team, "You know what? My son forgot his lunch today, and I'm going to run home. I'll be back in 20 minutes. Here's what I want you to do while I'm gone." At that moment, I decided I just needed to be a good mom for 20 minutes—the company wasn't going to go under. A couple of women on my staff thanked me later. They had children, too, and they didn't want to have to hide it.
MC: Marissa Mayer, Yahoo's current CEO, reportedly did away with flextime earlier this year. What do you make of that?
ES: I think it's fantastic for Yahoo that she's such a strong leader and that she came into the role pregnant. But I think that the world has become a place where we can work from anywhere. At Skype, we use our technology all day long to do just that. But companies go through ebbs and flows, too, and I think they need to do what's right for them at the time.