Kellie McCoy
The next General Petraeus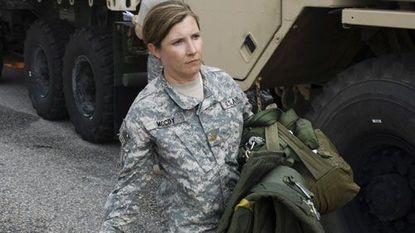 (Image credit: Marie Claire)
Major Kellie McCoy, 35, battalion executive officer, 82nd Airborne Division
Résumé: One of 80 female cadets in her West Point class, the 5-foot, 105-pound Kellie McCoy has toured Iraq three times, won two Bronze Stars, and serves as the first female engineer company commander in the 82nd Airborne Division, the elite Army parachute unit.
Background check: "I saw the Air Force Academy on TV in high school. I applied there and to West Point, and I went without knowing anyone in the military, expecting hazing. It wasn't like that, but I did have to cut my hair and not wear earrings."
Big break: "In 2003, I was tapped to lead a 200-person company within the engineer battalion in the 82nd Airborne Division, the last one not to have had a female officer. I said absolutely not — I knew how hard it would be. But the senior people were supportive, and, in the end, I didn't have a choice. When I started, I got letters from veterans saying 10,000 paratroopers were rolling in their graves. The Army's come a long way since then."
Worst part of the job: "I don't care how emotionally prepared you are, I never get over seeing casualties."