8 Ways to Make Your Boss Not Hate You
Who knew it was this simple?!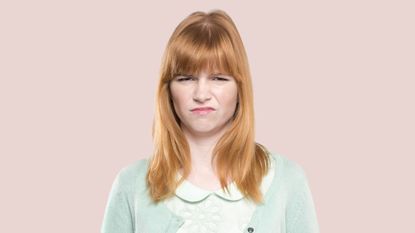 (Image credit: Archives)
Marie Claire Newsletter
Celebrity news, beauty, fashion advice, and fascinating features, delivered straight to your inbox!
Thank you for signing up to Marie Claire. You will receive a verification email shortly.
There was a problem. Please refresh the page and try again.
When you're talking about finding peace of mind in the office, it pretty much comes down to one obvious thing: happy boss = happy life.
While you don't always get to pick your boss (wouldn't that be awesome?!), you can make sure you're not dying on the inside every time you head into work by using a few techniques to get her to like you. Yes, even if she doesn't.
So what's the secret to winning the affections (or at least respect) of your manager? We consulted two of our most trusted career experts for intel on how to get to the best boss-employee relationship status level. (And, eventually, become an HBIC yourself.)
1. Understand what matters to them. "Too often employees make choices based on what they perceive is needed, without first trying to imagine how the world looks through the eyes of their boss. Understand what is important to her and, more importantly, make it important to you. This will make you an invaluable asset. Hone in on what they want and need from you—without being told, what makes them feel like important progress is being made, and what provokes their anxiety or mistrust." —Meredith Haberfield, co-founder of the Institute for Coaching
2. Make him or her look good. "Your job, of course, is to be the best that you can be in your role, and in turn, that makes your boss look good. It's a fine line to cross and you don't want anyone to steal your thunder and take credit for your work, but in department meetings, your boss also needs to shine. When you make him or her look good, then you all ultimately look good. Win-win." —Vicki Salemi, career and HR expert and author of Big Career in the Big City
3. Stop gossiping about them. "According to the rules of relationship physics, there is no way to simultaneously complain about someone and have a great relationship with them. Even if you think there's no way your boss could know about your stealth whispering, that gossip is probably affecting your relationship in some way. Give your boss the benefit of the doubt. When issues arise that upset you, address them honestly, take responsibility for your part, and listen with openness." —MH
4. Schedule regular meetings with your boss to check-in. "There's no need to wait for an annual performance review for a formal conversation about your performance. Be proactive and meet informally and frequently—even once a month is fine. This shows you're taking an active role in your performance and shows your boss that you actually care. Besides, if there's something negative that gets pointed out, it gives you the opportunity to fix it before it's too late when salary review time comes rolling around. Having something to work on isn't necessarily a bad thing, it shows you can improve and grow." —VS
5. Question things in a tactful way. "If you're pushing back on an idea or task, state the reasons why. Instead of being abrupt or acerbic, choose your words wisely and explain reasons why you think another way could make more sense." —VS
6. Offer to help, continue learning. "Being a diligent learner is a surefire way to make your boss not hate you. Who wouldn't want a performer on their team who's interested in helping the team and company ultimately win? Look into training classes to bolster a skill or learn something new!" —VS
7. Be respectful of the company and grateful for your job. "It sounds simple but will take you far in earning points. Be punctual. Be a team player. Be enthusiastic." —VS
8. Choose to have your relationship be amazing. "Make the choice to be responsible for creating an awesome relationship with your boss. This gives YOU power. Of course there are factors in your boss's court. But power comes from working at full press with what's in YOUR court. If it's not a good relationship and you're not willing to take on responsibility for making it great—maybe you think it's past that—then face the facts. It's probably time to move on." —MH
You should also check out:
The Email Habits of Highly Successful People
11 Ways to Get What You Want out of Your Review
The Best Jobs of 2015, Ranked by Salary and How Likely You Are to Get the Gig
Celebrity news, beauty, fashion advice, and fascinating features, delivered straight to your inbox!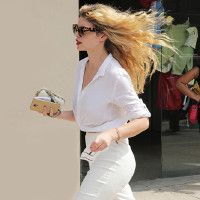 Lauren is the former beauty editor at Marie Claire. She love to while away the hours at coffee shops, hunt for vintage clothes, and bask in the rough-and-tumble beauty of NYC. She firmly believes that solitude can be a luxury if you've got the right soundtrack—that being the Rolling Stones, of course.