Reese Witherspoon's New Passion
America's sweetheart has set modest goals for 2008. At the top of the list: Make the world a safer place for women.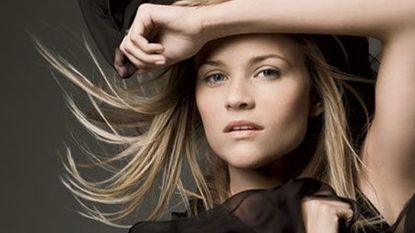 (Image credit: James White)
Marie Claire Newsletter
Celebrity news, beauty, fashion advice, and fascinating features, delivered straight to your inbox!
Thank you for signing up to Marie Claire. You will receive a verification email shortly.
There was a problem. Please refresh the page and try again.
There's a Hollywood golden girl for every era, and this one belongs unequivocally to Reese Witherspoon. During a time when gleeful overexposure and self-promotion are the norm, the Oscar-winning star of Walk the Line and Legally Blonde has managed to become the highest-paid actress in the business — earning $15 million to $20 million a picture — without even remotely exploiting herself. The fact that she can radiate such warmth, charm, and humor — joking about her cellulite and stretch marks, claiming she'd never heard of Louis Vuitton while growing up in Tennessee, celebrating her 30th birthday with fried chicken and a game of Boggle — and yet still maintain her mystique is a rare feat.
Not that the tabloids haven't taken their shots. Tensions in Witherspoon's seven-year marriage to Ryan Phillippe, which produced daughter Ava and son Deacon, now ages 8 and 4, were tracked with relentless fervor before the couple finally called it quits in November 2006. (In one famous case, a photog conked a 5-year-old girl with his camera to clear the way for a shot of the family at an amusement park.) Recently, photos of Witherspoon nuzzling her Rendition costar Jake Gyllenhaal in Los Angeles and Rome have popped up; sightings have grown all the more valuable due to the couple's apparent decision to keep mum about the relationship.
In spite of everything, Witherspoon, 31, somehow stays focused. This month, her production company, Type A Films, is releasing a modern fable called Penelope, about the travails of a girl born with a pig snout for a nose — the result of an ancient family curse. (The ever-game Christina Ricci does the unflattering honors here.) But, while Witherspoon has a cameo in Penelope, the role that really inspires her these days is that of Avon's first-ever "global ambassador," which will give her a platform to attack head-on some of the most serious issues affecting women worldwide — from domestic violence to breast cancer. With long-range plans for foreign travel, she kicks off her new role in March with an address in honor of International Women's Day at the United Nations. During her victory speech at the Oscars in 2006, Witherspoon said, "I'm just trying to matter and live a good life and make work that means something to somebody." Mission accomplished. She talked exclusively with Marie Claire about her current passions, and what it feels like to have landed the role of a lifetime.
MC: The Avon gig is the first of its kind, so it's up to you to define your role. What inspired you to take this on?
RW: I have someone very close to me who is a breast-cancer survivor, and I know how important early detection is, along with the research that may one day lead to a cure. The Avon Foundation has been hugely active in the fight against breast cancer — and also in the areas of domestic violence and disaster relief. I went to New Orleans in the wake of Hurricane Katrina, and it was devastating to see how underserved those communities are. I'm looking forward to helping raise money and awareness for these causes. In fact, over the years, I've been approached by many companies to support their brand or products, but I've never felt as inspired as when I met the people from Avon — I feel like they have given me an opportunity to connect to women in a very personal way.
MC: What exactly will you be doing, and what do you hope to achieve?
RW: We're just getting started with all the ways I can help. I'm excited about speaking at the Global Summit for a Better Tomorrow [presented by UNIFEM, the U.N. fund for women, in partnership with Avon]. As an actress and producer, I've always tried to make choices that promote the strength and ability I find inherent in every woman — my hope now is that the quality of women's lives can be tangibly improved.
MC: You've come a long way since you went for the role of the rebellious teen in Cape Fear — and made the charmingly wrong call of wearing a cutesy dress with a Peter Pan collar to the audition. Now you're busy running a production company, raising kids, taking on a huge philanthropic role. How do you find time for fun?
RW: I think all those things are fun!
MC: Okay, what's your guilty pleasure, then?
RW: Game shows like the new Crosswords and Deal or No Deal. And Are You Smarter Than a 5th Grader? is very popular in my house....
MC: What drew you most to the zany story of Penelope?
RW: The ability of this young woman to supersede social expectations of what she should look like and learn to love herself for who she is — including her pig nose. This is a film that lets people know that it's okay to be unique. It's okay to be different — it's actually better! I felt it could really speak to people, particularly young women, about self-acceptance. Penelope is original and funny and romantic, and I can't believe it's finally coming out!
MC: While a lot of actresses get their noses whittled to perfection, Christina Ricci actually strapped on a piggy prosthetic. How did you get her to do that?
RW: Christina is such a trouper — she was enthusiastic about wearing it. All vanity went out the window. I think she has always valued how unique she is and has used that in her performances. I admire her tremendously. As for Penelope's pig nose, it took quite a while to develop. We worked with makeup artists to make it look as authentic as possible.
MC: Unfortunately for Penelope, rhinoplasty is not an option. The only way to break the curse is to get a blue-blooded boy to fall in love with her, but the boys can't run away fast enough. Except for Max, played by James McAvoy...
RW: Yes, James is the heart of the film — his caring and compassion for Penelope is just palpable. He's a really soulful actor, incredibly intelligent and kind. He was a real get for us.
MC: How would you describe your own role in the film?
RW: Annie is a bike messenger in the city, and she talks a lot and has a lot of energy — she's this kind of whirlwind. She helps open Penelope's eyes to the wonders of the world and the excitement of being a free spirit.
MC: You've also started working on a new movie with Vince Vaughn — Four Christmases — about a couple that attempts to visit all their divorced parents for the holidays. How's working with Vince?
RW: I've been a big fan of his for so many years. Vince is one of the only actors working today who makes me laugh in every movie I see him in. Working with him has been a great experience for me, a real exercise in always staying on my toes comedically. I laugh every day at work!
MC: You've said your kids keep you real by barfing on your shoes before awards shows. Is it hard to find time to juggle work and family?
RW: I think, like every working parent, I sometimes feel that there are not enough hours in the day. But overall, I'm very fortunate that my job has a lot of flexibility. I spend a lot of time with the kids, just around the house. They're still pretty young, so I feel like what I can mostly do is listen to them and be there for them.
MC: What worries you most as a mom? And what do you absolutely not worry about?
RW: I worry about my kids growing up and how the world might hurt them. But at the same time, I absolutely do not worry about them growing up — because they have great values and a great sense of self.
MC: One of your ancestors, clergyman John Witherspoon, signed the Declaration of Independence, and your parents have been in medicine for decades. How has your family been a help to you?
RW: I had parents who believed I could do anything — and I know how that made me feel. I think both my parents, having careers in the medical profession, feel they are helping people on a daily basis, and that was inculcated in me as a value. I had to struggle with giving up the idea of becoming a doctor myself.
MC: Are you actually type A?
RW: I have to admit I was dismayed when I found out "type A" refers to a category of risk for heart disease — I thought it was just a nickname my mom gave me!
Celebrity news, beauty, fashion advice, and fascinating features, delivered straight to your inbox!
Abigail Pesta is an award-winning investigative journalist who writes for major publications around the world. She is the author of The Girls: An All-American Town, a Predatory Doctor, and the Untold Story of the Gymnasts Who Brought Him Down.