Inside the Wild Life of a Royal Correspondent
These veteran reporters follow Meghan, Harry, Kate, and William 24/7—here's how they get their information.
Marie Claire Newsletter
Celebrity news, beauty, fashion advice, and fascinating features, delivered straight to your inbox!
Thank you for signing up to Marie Claire. You will receive a verification email shortly.
There was a problem. Please refresh the page and try again.
On April 29, 2011, an estimated two billion people across the world tuned in to watch the marriage of Prince William and Kate Middleton from the comfort of their homes. CNN's Victoria Arbiter wasn't one of them. Along with a select group of journalists and photographers, Arbiter was packed into the media center at Buckingham Palace, missing Princess Diana.
"This is so cheesy. Please know that I get how cheesy this is," Arbiter tells MarieClaire.com. "I adored Diana, I thought she was wonderful, I got to meet her, I went to her funeral—she was very much present in my childhood. So on the wedding day, her absence was so acutely felt. It was the first moment in the build-up to everything when I said, 'She's not here and she should be.'"
It was at this moment that Arbiter experienced something that those of us watching at home couldn't. A moment that makes the insanely long hours and difficult work of being a royal reporter worthwhile. "Kate had left the Goring Hotel, and it was your typical day in England—gray and overcast—and right as she turned the sun came out and shone on her car," she recalls. "As pragmatic and British as I can be, I thought, Diana is here. It was an incredibly moving moment for me."
For author Katie Nicholl, whose book Harry: Life, Loss, and Love is coming out in March, that special you-had-to-have-been-there moment came from the crowd. "I'll always remember the thunderous applause as the couple arrived in a horse drawn carriage at Buckingham Palace, and the roar of the crowds as they kissed on the balcony. We were in a glass studio in the media complex and I could feel the ground vibrating."
It might sound like a dream job (and in many ways it is), but reporting on the royals presents a unique set of challenges. There's the delicate balance of getting a good story, while not being too salacious. Royal reporters must try their best not to piss off the the Queen & co. And securing sources can be thorny.
"Royal correspondents in the 1980s were getting all kinds of stories that were embarassing for the royal family, and had sources everywhere," veteran Daily Express correspondent Richard Palmer explains. "But they were often paying those sources. A lot of those avenues have been shut down—for example police officers now aren't allowed to keep a diary of their time acting as body guards to members of the royal family."
Of course, salacious stories about the royal family do still leak out. Palmer has been a first-hand witness to how the Windsors process these massive invasions of privacy: "When we went on a tour to the South Pacific, the story broke that a French magazine had run topless pictures of Kate. To be on the scene and to see their faces...William's face like thunder, and Kate—even though she was the person at the heart of it all—putting on a brave face and telling him in the car to keep smiling...that was pretty intense."
Arbiter has been on both sides of the royal press machine—she essentially grew up in the press office. Her father was a royal correspondent who was invited to work directly for Charles and Diana. Arbiter lived at the palace, spent time with Princess Diana, and watched her dad field reporters—giving her a unique perspective on how the palace press room operates behind closed doors and how the family handles publicity, good and bad.
"Everyone was required one weekend a month to be on duty answering questions from media outlets," Arbiter recalls. "That's when I really understood how a story could be spun by each newspaper, and what they had to gain from their spin.
"It was a stressful time because, even though he didn't talk about it, my dad was well aware of the breakdown of Charles and Diana's marriage. It was incredibly stressful to be working there because he was constantly having to not further fuel the story."
Nowadays the palace has significantly buttoned-up its press—though they also go to great lengths to maintain good relationships with reporters.
"We do see them—they have press receptions every now and then on tour or at Kensington Palace," Palmer explains. "Charles and Camilla speak to reporters and photographers quite a lot. Camilla is my favorite, actually. The polls suggest that she is probably the most unpopular senior member of the royal family, but amongst the royal correspondents I talk to, she's the most popular because she's always got a moment to say 'good morning' to you and share a joke. Harry is also very good with banter, and I've enjoyed talking on occasion to the Duchess of Cambridge—I've found her to be a really serious, intelligent person who asks very pertinent questions. These things are always off the record, so I can't get into what they talked about."
Getty photographer Chris Jackson—another veteran member of the royal press group—says he's also had a chance to get friendly-ish with the family: "Relationships are important, and you do end up forming them when you're traveling around the world over the course of many years. You find yourself in a town hall and there's no one else around, and there's some weird guy, and you need to have a laugh about it, so you share a smile—that's what makes the job enjoyable."
That said, William and Harry have set a new precedent—they drive exactly what information is given to the press, which will make Meghan Markle and Prince Harry's upcoming wedding pretty interesting.
"In my dad's day, there was a lot more collaboration between the press office and the principles," Arbiter says. "Sometimes Diana didn't like what she was being told, so she'd give them the silent treatment for a few days until she got over it. William and Harry don't like to be told what to do, so they have surrounded themselves with a young press office who are experienced to a degree.
"There's criticism with Charlotte," she continues. "On the one hand, you have to respect a two-year-old child should be afforded privacy. But at the same time she is a princess of the United Kingdom, she is going to have a senior level royal role, and the British public has a right to be interested in her. Sometimes, there's a stubbornness to a fault—where, if they could just trickle out a little bit more, it would stop the negative press."
It remains to be seen how Meghan's arrival will influence the royal press office's approach to disseminating information; her previous career did afford her plenty of experience dealing with the media. But everyone on the beat seems equal parts stressed and thrilled about the wedding.
"There's a lot of pressure. The build-up to William and Kate was weeks and weeks of talking about it, checking that I had the right camera lenses—the night before I was up until two in the morning," Jackson says, while Palmer explains that he's most nervous about the reception. "This is giving me nightmares at the moment. The reception is what people will be expecting to read in the Monday papers—what happened, and what the speech was like. I doubt the palace offices will help us with any of that, so I think the only way of getting that information is via someone in the room, really, and that's easier said than done."
Which brings us back to the question of sources. Who provides information about the best man's speech, what song the couple slow-danced to, and which drunk relative was the most embarrassing? The staff working Meghan and Harry's reception will have most likely signed NDAs, so the challenge is finding a guest willing to spill the details. But developing trustworthy sources doesn't happen overnight.
"It's a long process and one that takes years," Nicholl says. "Some of my best contacts have become close friends now. Many sources put a lot on the line by speaking to a journalist. Even if the story is positive, they worry about breaching the trust they have with that person. It's a fine line, but I try to always be respectful of people and what they choose to tell me—and I try to handle that information responsibly."
Positive stories seem like an easy win for a royal correspondent—something the Queen isn't likely to purse her lips over. But what happens when a writer does come upon a piece of juicy news—say, a drunk uncle at a royal wedding. Palmer says that while he's not "personally frightened of upsetting the royal family by writing something controversial" there are certain stories that he'd avoid because they're not tasteful. Nicholl explains that she often sits on tips until she's comfortable hitting publish.
"As a journalist it's your job to get to the bottom of a story," she says. "You try to stand up the facts, and I always try to get a second source on anything I am told. If something is presented as gossip, then it should be relayed as such. I often 'sit' on a story. For example, in the past I've been told about girls Prince Harry has been dating and I've chosen not to run the story until the romance is established, or more often than not, over. It can't be easy being in the spotlight and having your private life scrutinized all the time."
Harry and Meghan certainly deserve some degree of privacy on one of the most intimate and significant days of their lives, but they also must be aware that their nuptials will be the story of the year for many journalists. And by all accounts their wedding will be a fun one to report on. "I'll always remember seeing Harry dancing on the table at a Boujis after-party in a pair of white trousers, champagne bottle in hand," Nicholl says. "That prince knows how to party."
RELATED STORY
Celebrity news, beauty, fashion advice, and fascinating features, delivered straight to your inbox!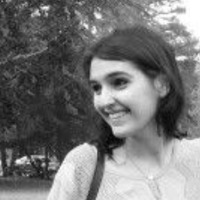 Mehera Bonner is a celebrity and entertainment news writer who enjoys Bravo and Antiques Roadshow with equal enthusiasm. She was previously entertainment editor at Marie Claire and has covered pop culture for over a decade.