This Is Why Chris Hemsworth Moved Back to Australia
Home is where the heart is.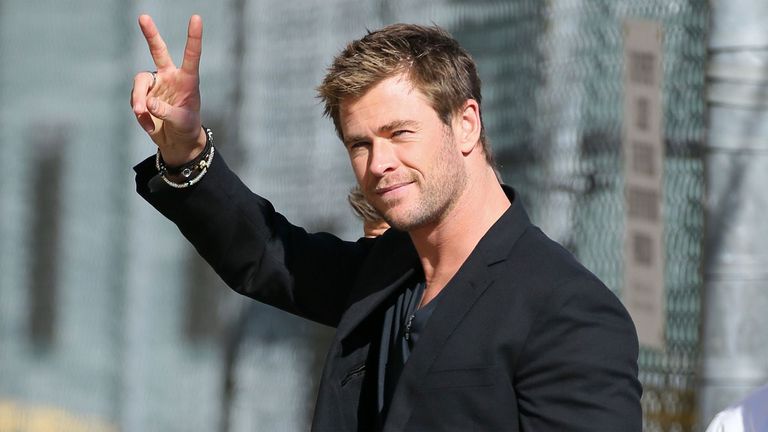 (Image credit: Getty Images)
He may be one of Hollywood's hottest stars right now, but Chris Hemsworth was all too eager to get out of Los Angeles. The actor recently made the move back to his native Australia with his wife Elsa Pataky and their three young children in hopes of finding a bit of non-celebrity normalcy for his family.
"I love what I do as an actor, but when you are surrounded by it constantly, it becomes a bit suffocating," Hemsworth explains in the latest issue of Modern Luxury. "It's nice to have conversations with people and be a part of a community that doesn't live and breathe that world."
"It's no longer all about me, which is quite refreshing," he adds. "Acting is the most self-absorbed world, where you are thinking about your feelings... You are constantly having to self-analyze or analyze a character you are playing, so you are internalizing and thinking, thinking, thinking about me... It's just a horrible, noisy conversation. Once the kids arrived, I was like, 'Wow, this is what life is about.'"
While Hemsworth neither regrets nor has any plans to abandon his acting career, life Down Under is proving to be a better speed for him and his brood right now.
"L.A. is a tough place to get around with kids," he admits. "There's not a whole lot of foot traffic. It was all about loading up the car and car seats… We were living shoulder to shoulder in the suburbs and thought that's not how we want our kids to grow up. Moving to a kind of farm setup back here on the coast in Australia has been the best thing… Here, we just walk out the door and head to the beach down the street. It's a much more simple life."
Just picture his three little blonde-haired, surfer kids catching waves and rays on the beach while mom and dad watch on, looking suntanned and gorgeous. It's not hard to see why they decided to return to Australia. In fact, we're kind of jealous we don't get to go too.
Sarah Lindig is the senior digital editor, overseeing special projects for Harper's Bazaar.