Reese Witherspoon Might Be Returning as Elle Woods
The actress is reportedly in talks to make Legally Blonde 3.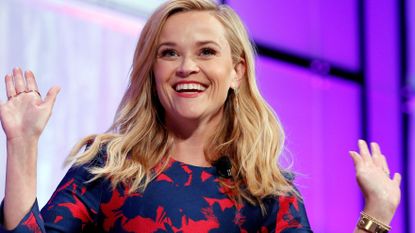 (Image credit: Getty Images)
Your Monday is about to get a whole hell of a lot better: Reese Witherspoon is officially in talks about Legally Blonde 3.
According to Variety, it's rumored that Witherspoon will produce the threequel through her production company Hello Sunshine, alongside Legally Blonde's original producers Marc Platt and Adam Siegel. And in the spirit of keeping the film's creative team together, MGM has enlisted screenwriters Kirsten "Kiwi" Smith and Karen McCullah (the masterminds who adapted Amanda Brown's novel way back in 2001).
It's been almost 15 years since we last saw Elle Woods as the animal rights activist-turned-politician in Legally Blonde 2, and although the sequel wasn't quite as successful as the original (it grossed just $124.9 million compared to the first film's $141.8 million), there's no denying that Witherspoon's character has earned cult status (remember the student who wrote her 15,000-word dissertation on Legally Blonde?).

This isn't the first time Witherspoon has teased us with Legally Blonde 3 rumors—in 2015, the actress revealed on Fashionably Late with Rachel Zoe that she was already thinking about Elle Woods' future. "I think it'd be cool to have [Elle] be Supreme Court Justice, or someone who runs for office. President," she said.
We certainly have a lot of questions about the threequel (are Elle and Emmett going strong?! Is Bruiser still around?!), and will be waiting with bated breath for Witherspoon to confirm the news herself.
RELATED STORIES
Ruby was the beauty editor at Cosmopolitan, where she covered beauty across print and digital. Her work has appeared on The Zoe Report, Fashionista, and StyleCaster. Follow her on Instagram.