Why 'Westworld' Star Evan Rachel Wood Is on a Hunger Strike Right Now
"It's a small price to pay."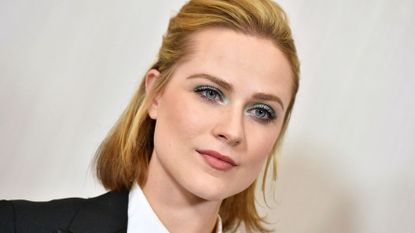 (Image credit: getty image)
Westworld actress Evan Rachel Wood is participating in a 24-hour hunger strike in honor of the children effected by President Trump's "zero-tolerance" immigration crisis. "It's a small price to pay considering what families are going through," Wood told People of the fast, which is a combined effort of the Robert F. Kennedy Human Rights group, La Union del Pueblo Entero (LUPE) and the Texas Civil Rights Project (TCRP). The 24-hour strike will span 24 days in hopes of reuniting the approximately 2,4000 children with their families.
Over the weekend, Wood visited a shelter in McAllen, Texas to deliver supplies and meet immigrant families who have been released from detention centers. "[I wanted] to put faces with the stories," Woods told People, "[and] to actually be there and hug the children and play with them, see how sweet and loving they are but to see how tired and in pain they are—and see the fear in their parents' eyes."
For Wood, the experience was a personal one—as she unpacked supplies, she was reminded of her 5-year-old son. "I broke down when I picked up a pair of shoes that I've bought for him because it made it so personal," she explained.
The actress documented her journey on Instagram, urging her followers to join her in donating everything from shoes to toothbrushes."Certain organizations, like The Red Cross, have not been "given permission" to donate supplies. But you can," she captioned a photo of herself holding a bundle of medical supplies.
Here's hoping celebrities continue to speak out about the immigration crisis—in addition to wood, Hilary Clinton has raised upwards of $1.5 million for organizations advocating for immigrant families and children, and earlier this month, Chrissy Teigen and John Legend made a hefty donation to the American Civil Liberties Union.

To find out how you can help immigrant children separated from their families, click here.
RELATED STORY
Ruby was the beauty editor at Cosmopolitan, where she covered beauty across print and digital. Her work has appeared on The Zoe Report, Fashionista, and StyleCaster. Follow her on Instagram.