Get to Know The Handmaid's Tale's Sydney Sweeney
She might play a (mostly) obedient girl in the show, but the martial arts–trained Sweeney is kicking butt IRL.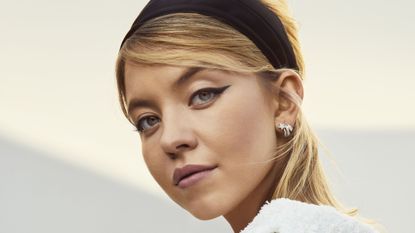 (Image credit: Williams+Hirakawa)
From The Handmaid's Tale to the new neo-noir film Under the Silver Lake (out this Friday), 2018 has been Sydney Sweeney's year. Off camera, her passions include home remodeling, pinball, and mixed martial arts.
AGE: 21.
LIVES IN: Los Angeles.
YOU ALSO KNOW HER FROM: Sharp Objects (2018).
STARTUP: "There was no entertainment industry at all in Spokane, Washington, where I was raised. When I was 12, this movie came to town randomly and I begged my parents to let me audition. I even created a five-year business-plan presentation of what could happen in my life if I did. I ended up getting the part."
HOME IMPROVEMENT: "I grew up remodeling houses with my parents, and I've started to do it again with some of my friends. So, I like to watch HGTV—Love It or List It, Property Brothers, Flip or Flop. I'm also addicted to Houzz, the interior-decorating app where you can look at all these pictures of different rooms that have shopping links to the items you see."
GAME TIME: "My family collects vintage pinball machines, so I have a few in my apartment. We have one that's all in German and an old Playboy one from the '70s."
SELF-CARE: "I actually have such sensitive skin that I only wash my face with water and then I use some Mario Badescu facial spray with rosewater. I have a mini bottle in my bag and then a giant one in my bathroom."
FIGHTING FIT: "I'm trained in mixed martial arts. I started when I was 14 and did my first competition at 18. It was a grappling competition against all guys a weight category above me, and I got first place. Those guys were probably saying, 'Oh, we didn't want to hurt her,' but they were definitely trying. Everyone broke a sweat!"
FOLLOW HER: @sydney_sweeney.
This article originally appeared in the Holiday 2018 issue of Marie Claire.
RELATED STORY