The Power of Priyanka
Priyanka Chopra was already a huge film star in India when she took on ABC's spy thriller Quantico. With next month's Baywatch, she's set to conquer America, too.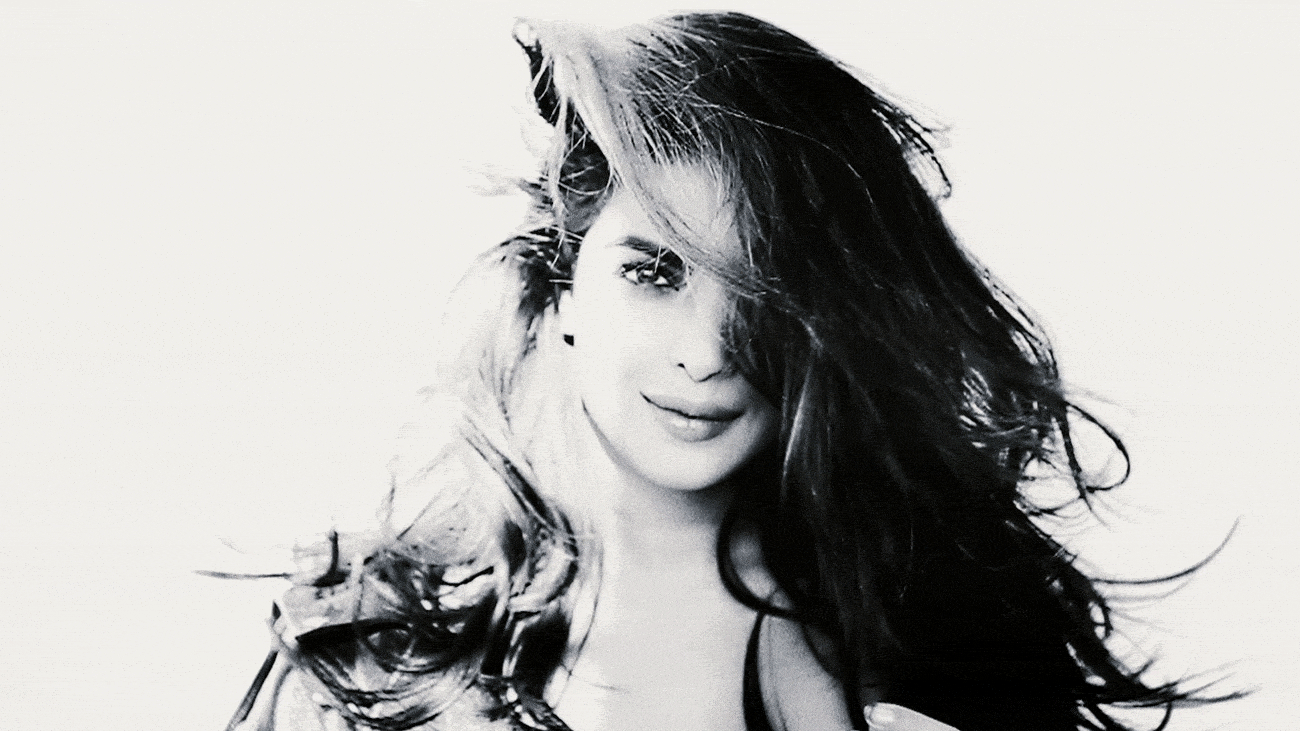 (Image credit: Alex Loucas)
Priyanka Chopra does not believe in plans.When she was a teenager, she planned on becoming an aeronautical engineer, but she ended up becoming Miss World instead. Not long afterward, Chopra planned to go to college, but Bollywood producers came along and persuaded her to try acting, and pretty soon, Chopra had made more than 50 movies.
You'd think she would have learned her lesson, but no. A few years ago, Chopra got restless and went to Los Angeles with plans to record an album. Instead, she found herself starring in the huge ABC show Quantico, with her face plastered all over billboards and buses and YouTube promos. "Yeah, plans and me don't really work out," says Chopra with a throaty chuckle. "I've learned it's better to just go with my instincts."
We're sitting in Chopra's Upper East Side living room in New York City, where she's currently shooting the second season of Quantico—a fastpaced spy confection in which she stars as sexy, unstoppable CIA agent Alex Parrish. It's a miserable January afternoon outside, but Chez Chopra is a cozy, serene oasis of cream and pale-blue silk in the midst of which sits Chopra herself, all dark hair and liquid eyes and ripped Levi's, with her tiny new puppy, Diana, dozing on her lap.
At 34, Chopra is an interesting combination of princess-like poise and earthy enthusiasm. Her posture is perfect, her head held high—as if she were still wearing that Miss World crown she won at 18. But her voice is a marvel of postcoital huskiness, and when she gets worked up in conversation, she gestures animatedly, like an excited teenager.
It's not hard to see why executives at ABC fell all over themselves to entice Chopra to do a series here, offering the actress her pick of all 26 projects they had in development. Like Julia Roberts before her, Chopra is what you might call an "accessible goddess." Her favorite TV shows are CSI and Law & Order. Her favorite thing about living in New York? Pizza.
Here, a few highlights from our interview, in our April issue on newsstands March 21:
On her love life: "I'm not someone who looks for love. I don't believe in making it happen. My life has been shaped by so many serendipitous moments so far, I feel like, Why screw with a good thing?"
On her upcoming project, Baywatch: "I loved Baywatch so much growing up. It was the quintessential American Dream. All those beautiful people in bathing suits, running slo-mo on the beach in Malibu—amazing!"
On taking on new challenges and trusting her gut: "I like to find my own way, which is something my parents always encouraged in me. They were like: 'You got you.' I think my inherent sense of confidence comes from that. Also, my mom used to always tell me, 'You could make the biggest screwup on the planet, but you can come tell me and I'll help you fix it.' And my dad used to tell me, 'You kill someone, break a car, you come and tell me. I'll fix it for you.'"
On her start in Bollywood—without any previous acting experience: "Coming from academics, like an idiot, I was like, Oh, it's just pretty people. You've got to wear lovely outfits and say a few lines. How hard can this be?" Boy, was I surprised. I just kind of went on set and fell and dusted myself off, and learned, and then fell again and figured it out."
On philanthropy and giving back: "Giving back was a big part of my upbringing. When you get so much, you've got to find a way to give back. You don't need a fat wallet. Time is something each one of us has and all it really takes to make the world better—and intention."
On her ultimate dream—having kids: "As many as I can. I love kids. Love, love kids. I prefer their company to the company of adults, actually."
Read the full interview and see more photographs in the April issue of Marie Claire, on newsstands March 21. And for a little behind-the-scenes action to hold you over, see more of Chopra at her cover shoot here:
Marie Claire email subscribers get intel on fashion and beauty trends, hot-off-the-press celebrity news, and more. Sign up here.
Writer for magazines, TV, film. Easy crier, mulish southerner, recent day drinker, filled with the fury of bees. allisonglock.com.