Project Runway's Seth Aaron on How to Solve America's "Biggest Problem"
In this exclusive video, the Season 7 champ opens up about beating the competition and reveals his all-time top fashion tip.Plus, read Henderson's full interview with Marie Claire and see all the photos from his New York City shoot alongside winning model Kristina Sajko.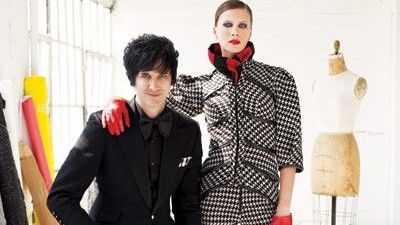 (Image credit: Perry Hagopian)
Project Runway champ Seth Aaron Henderson is already a little nervous about capitalizing on the buzz surrounding his big win this past spring.
"You can't pay, you can't ask for this type of exposure," the designer — on the set of his Marie Claire photo shoot (opens in new tab) with winning model Kristina Sajko — says. "It's a platform.... No one's going to hand it to you. You've got to be knocking on doors. The difference is, everybody knows who I am now."
For more on the "adrenaline rush" he felt when Heidi Klum told him he won, his plans for a new ready-to-wear line, and his fashion solution to what he deems "the biggest problem in America," watch the video above!