Lorde's Hidden Talent Will Shock You
The chart-topping, 17-year-old Kiwi pop star dishes about her image, secret skills, and why she's over talking about her age.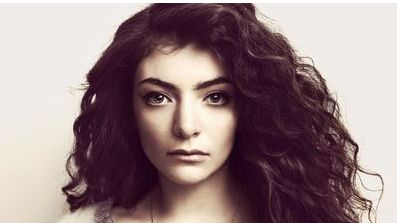 (Image credit: @lordemusic)
MARIE CLAIRE: Your real name is Ella Yelich-O'Connor. How did you choose the stage name Lorde?
LORDE: I wanted a name that was strong, and I didn't think my name was. I basically just took an aristocratic title. I used a masculine word, but I liked that juxtaposition.
MC: At 16 with "Royals," you were the youngest artist to have a No. 1 single in the U.S. since Tiffany in 1988. Are you sick of having people ask you how you're doing this at such a young age?
L: Yeah, that's a really bad question because I am not older than I am. So I can't answer it. I have nothing to compare it with.
MC: There's no photo of you on your album cover. For a long time, it was difficult to even find a picture of you on the Internet. You seem very mysterious.
L: My first musical love is electronic music, and what I love about that genre is that it's pretty much faceless. Pop is dominated by people being really pretty and flawless and having great legs, and I was like, "Fuck that." Even now, people see me on Twitter and are like, "Your eyes are too far apart." It just seems like the stupidest grounds to make someone feel bad. I couldn't care less.
MC: What's your go-to song for karaoke?
L: I've never done karaoke. I can sing Boyz II Men. I'd probably do something corny like "Eye of the Tiger."
MC: Do you have a hidden talent?
L: I can go, like, six weeks without washing my hair.
Celebrity news, beauty, fashion advice, and fascinating features, delivered straight to your inbox!