8 Underdogs Sexier Than the Sexiest Man Alive
People magazine's annual Sexiest Man Alive cover always sparks controversy. While we're thrilled with the choice of Adam Levine, we have to admit that our eyes did wander after hearing the news. Take a look at our roundup of 8 sexy underdogs who we would love to see awarded with the title.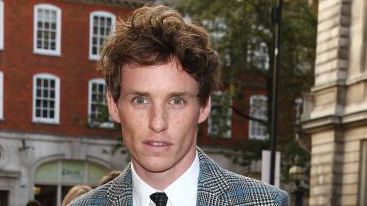 (Image credit: Getty Images)
1. Alex Pettyfer

While he only played the sidekick to Channing Tatum in Magic Mike, we totally would have been happy watching a movie about Magic Alex. The power of his boyish charm should not be underestimated.
2. RJ Mitte

We already miss that gorgeous smile of Walt Jr. every Sunday on Breaking Bad. Would it be so wrong to bring the show back just for RJ Mitte?
3. Eddie Redmayne

Freckles and flannel have never gone so well together than they do on this Tony Award-winning actor. Not only can he sing and act, but he also stars as the face of Burberry. Yes, please.
4. Dave Franco

We all know that James Franco is hot, but what about his little brother Dave? Dave starred in 21 Jump Street back in 2012 and has been featured in a series of Funny or Die sketches. Little Franco is seriously giving his brother some competition.
5. Kendrick Lamar

The "Swimming Pools" singer has been on the rap scene since 2003, but does not often get as much credit as he deserves. Lamar's name may be overshadowed by big names like Drake, Kanye, and Jay Z, but his good looks certainly make up for it.
6. Calvin Harris

When DJs are trapped in their booths among fog and strobe lights, our main focus is the music and not their faces. Calvin Harris, however, has a lot more to offer than his techno beats with his blonde crop and gorgeous eyes.
7. Daniel Henney

Henney was in the 2009 X-Men Movie and is also a print and runway model. His bone structure and great fashion sense even make us a little bit jealous.
8. Jesse Carmichael

It's not always about the voice. Carmichael is the keyboardist for Maroon 5 and clearly he has some of his own moves like Jagger. And there is something truly sexy about someone who can play two keyboards at once, while doing this.
Celebrity news, beauty, fashion advice, and fascinating features, delivered straight to your inbox!