Beyonce Demands Equal Pay for Women in Candid Essay—Bow Down B*tches
Who run the world? Girls...kinda.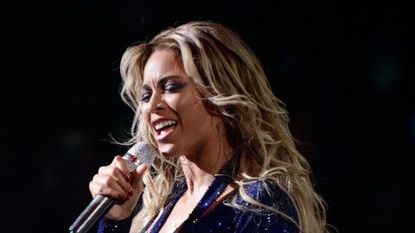 (Image credit: courtesy of Getty)
Courtesy of Getty
Who run the world? Girls. Not quite yet, but almost, according to Beyoncé's open essay for the Shriver Report. In her essay titled Gender Equality is a Myth!, Beyoncé responded to the Shriver Report finding that "42 million women in the USA are either living in poverty or are on the brink of living in poverty."
Beyoncé wrote that women need to speak up for higher pay (a topic near and dear to Marie Claire's heart). While addressing statistics such as "women [comprising] half of the U.S. workforce, but the average working woman earns only 77 percent of what the average working man makes," Beyoncé stressed that not just women, but also men, need to demand higher wages for females. She added, "Humanity requires both men and women, and we are equally important and need one another. So why are we viewed as less than equal?"
Discuss.
Related Links:
The Six Toughest Single Women in Film
Sh*t MC Girls Say: Live Coverage from the 2014 Golden Globes Red Carpet
The Best Dressed of the 2014 Golden Globes