Queen Elizabeth Reportedly Requests Kate Middleton Undergo a Royal Makeover
Uh...we object. Does that count in a constitutional monarchy?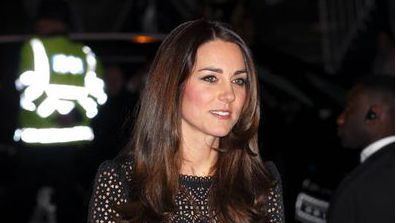 (Image credit: Getty)
Say it's not so, Queen Elizabeth!
Reports surfaced that the Queen of England has requested Kate Middleton undergo a royal makeover of sorts, which is leaving us very confused. Has the queen not been reading MarieClaire.com every day, clicking through our glorious slideshow of the duchess' fashion (opens in new tab), and loving every moment of it?
According to the Daily Mail (opens in new tab), Queen Elizabeth II would like Middleton to start wearing more tiaras (which we support) and longer skirts (which we're not so sure about). Apparently, Middleton's new wardrobe, which will be on display when the Duke and Duchess of Cambridge travel to Australia next month, will include "a couture wardrobe of day dresses." Now this is starting to sound like something we can get behind.
The queen is also giving Middleton access to her personal dresser, Angela Kelly, who will prepare Middleton for the big trip. We can't say we oppose one of our favorite style icons having access to even more beautiful clothes, but we do hope she does not lose her signature style that we simply adore. According to the Huffington Post (opens in new tab), Middleton favorites including Alexander McQueen and Alice Temperly have already been contacted about creating designs for the new wardrobe, so it looks like things are going to turn out quite lovely.