Chloe Sevigny's Pittsburgh: The Star's Favorite Spots from the 'Almost Portland of the East'
Eat, drink, shop, and hang like a star.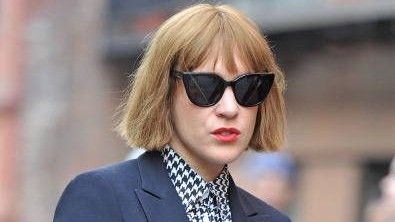 (Image credit: Marie Claire)
After spending several months filming her new show, Those Who Kill (A&E) in Pittsburgh, actress Chloe Sevigny declares herself in love. "I almost don't want to leave," she said while prepping for her last day of shooting the first season of the crime drama. "If somebody says, 'you can't live in New York or LA,' I might live in Pittsburgh."
So what made the one-time Portlandia guest star fall for what she refers to as "almost the Portland of the East"?
"I infiltrated with the locals, which I think is really important to do whenever you're on location," she told Marie Claire. "Whenever I go to a new city, I always navigate around by going to all the vintage stores. It's a really good way to find the cool neighborhoods. And to meet like-minded people."
Below she shares with us the fruits of her labor—her favorite spots to eat, drink, shop, and hang in her adopted city:
The Sights
The Carnegie Museums: On par with the most beautiful museums I've been to throughout the world.
The Andy Warhol Museum: The film floor is worth the visit, not to mention the gift store.
The Manor: An indie movie theater that gets all the must-see films, plus they serve wine and beer. Woop woop!
Arsenal Bowling Lanes: An old-timey bowling alley with great tunes and (yes, you guessed it) a full bar.
Frick Park: Rolling hills and trails from easy to difficult—this park has everything.
Drinks
The Round Corner Cantina: The best tequila and tacos, and the hottest bartenders to boot.
Fukudo: A tiny Japanese spot in Bloomfield. It blew my mind with every visit.
Gooski's: My favorite smoky dive bar with the best juke box in town.
Lava Lounge: A south side college trap, but with really trippy decor and an '80s night must-dance party.
Kelly's Bar: It's got a darn good martini.
Prestogeorge: I'm so addicted to some of the teas that I may have to have someone send me a box to tide me over till next season.
Shopping
Hey Betty!: A vintage store with amazing twenties to eighties garments.
Avalon Exchange: A consignment shop in Squirrel Hill. I found some Balenciaga jeans and a Stella McCartney cashmere sweater.
Celebrity news, beauty, fashion advice, and fascinating features, delivered straight to your inbox!