Our 5 Favorite Lena Dunham Quotes
We rounded up the writer's most spot-on moments.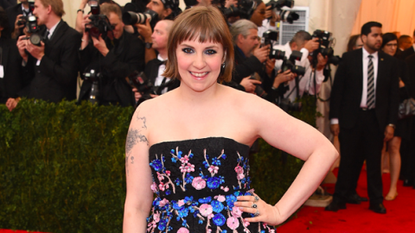 (Image credit: ARCHIVES)
"It's interesting how we often can't see the ways in which we are being strong - like, you can't be aware of what you're doing that's tough and brave at the time that you're doing it because if you knew that it was brave, then you'd be scared."
"I always feel that there are two choices for women. Either be totally confident about your non-size-zero body and say, 'I love what I look like and this is who I am,' or be the person who is obsessed with diet and exercise and keeping toned. What feels more realistic to me is that some days I wake up and think I love how I look. On other days I say, 'If I had real self-control, I would be 10 pounds lighter.' That contradiction is, to me, what being a girl actually feels like."
"I'm always afraid that I'm being unprofessional, yet I continue to sign all my e-mails 'xoxo.'"
"I think women are conditioned to stand by their man and watch them make it to the top, but most men never believe the person they get into a relationship with is going to rise any higher than she was when they met. It takes a very special, evolved person to be able to deal with change within a relationship."
"I still go to a party and say something embarrassing to someone, and then write them a weird e-mail about it the next day, and then write them a text because I think they didn't get the e-mail. No matter what happens with your level of success, you still have to deal with all the baggage that is yourself."

Follow Marie Claire on Instagram (opens in new tab) for the latest celeb news, pretty pics, funny stuff, and an insider POV.