Alina Khan Has Found Her Joy
The 26-year-old has had a whirlwind year thanks to a breakout performance in Pakistani cinema. But for Khan, worldwide recognition has given her something more important than fame.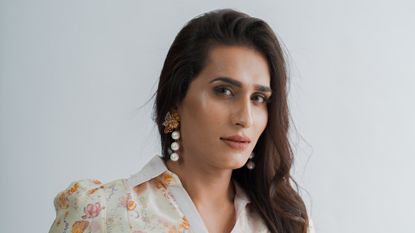 (Image credit: PH Solutions)
Marie Claire Newsletter
Celebrity news, beauty, fashion advice, and fascinating features, delivered straight to your inbox!
Thank you for signing up to Marie Claire. You will receive a verification email shortly.
There was a problem. Please refresh the page and try again.
The first time Alina Khan ran away from home she was 11. Khan, who was assigned male at birth, spent the early years of her childhood in Lahore, Pakistan, exploring her female gender identity—dressing up, role-playing as a girl. But that left her ostracized by her peers, neighbors, even her own family, leading her to run away multiple times throughout her early teens. At the age of 16, when the emotional and physical abuse at home became too much, she left for good, with no money and no plan. Eventually, she found shelter and guidance in the form of the "Khawaja Sira" community, a network of transgender individuals within Pakistan.
"People were constantly asking me why I am the way that I am," she says matter-of-factly in her native tongue Urdu, video-calling from a room in her manager's home in Pakistan. "At that time, I could not find a way to express that this was not something that I'm doing deliberately nor was this something I was making up. It was just me. There were no words to express this or no understanding of who I am or the identity that I have."
More than a decade later, it's her critically acclaimed role in the film Joyland that's given Khan the tools to lay bare her truth and bridge that gap.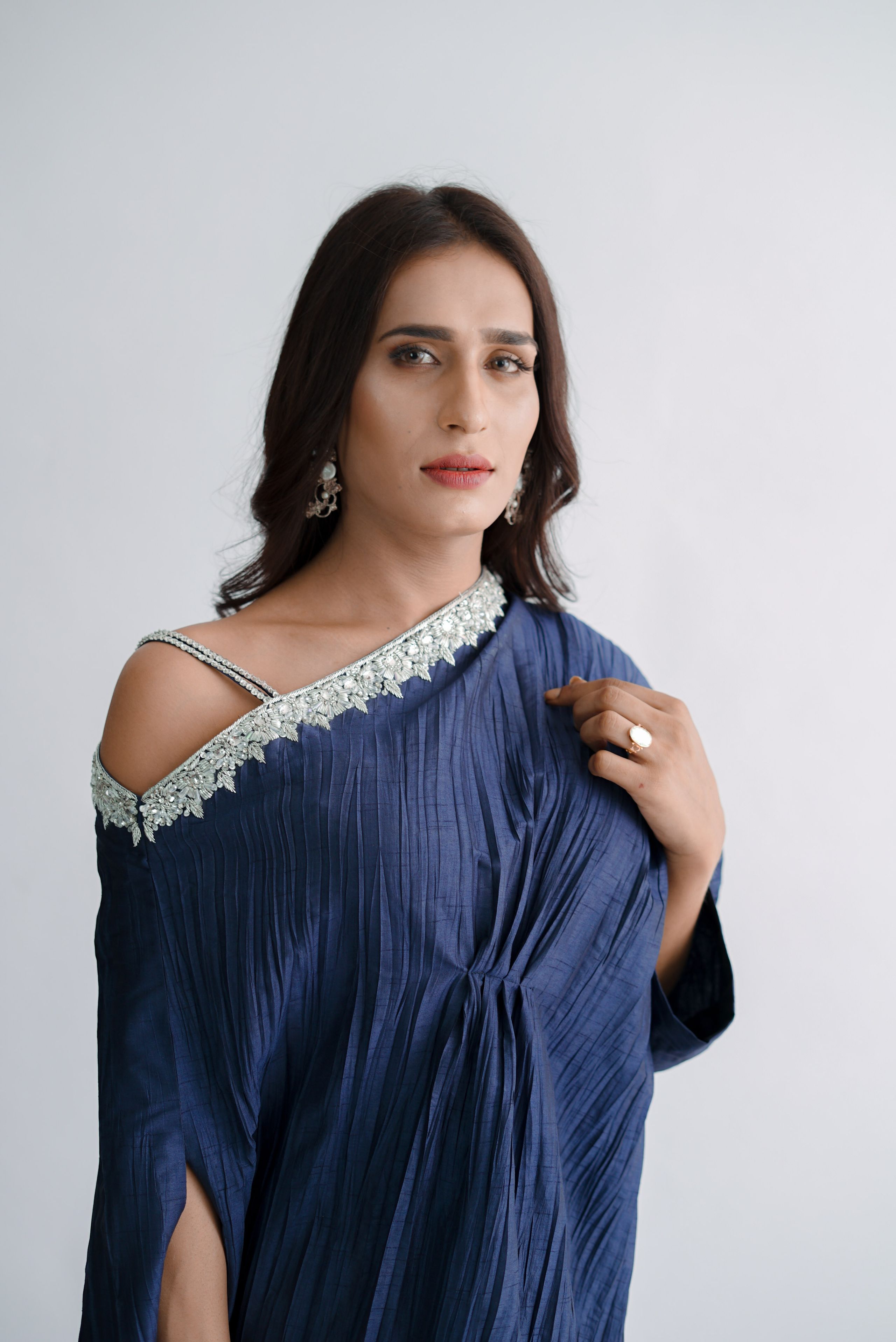 Directed by Saim Sadiq, Joyland tells the story of a slowly fracturing family unit in Lahore, as its members push against gender norms amid a conservative backdrop. The story's driving force is a budding relationship between youngest son Haider (Ali Junejo) and Khan's Biba, an enigmatic and self-assured transgender woman determined to make a name for herself as the headlining performer at a local theater. It's a job Biba feels will give her the legitimacy and stability she wasn't guaranteed as a transgender woman.
Khan could see her own story reflected in Biba's on-screen arc. After running away from home, Khan worked as a dancer, eventually stumbling into acting in 2019. (Khan was performing at an NGO event where she met Joyland co-producer Sana Jafri, who at the time was working as the casting director on Sadiq's short film Darling). It was Sadiq's vision of Biba that sold Khan on his project. "It was very attractive that a trans character was being shown as a strong, independent character who could fight for herself and who could stick to her morals and principles," she says. "What was most important for Biba was to display her talent in an honorable way, and that honorable way was working at the theater. For society to appreciate her."
The feature film premiered to incredible fanfare at the Cannes Film Festival in 2022, winning the Un Certain Regard jury prize as well as the Queer Palm (awarded to cinematic achievement in LGBTQ+ storytelling), and earning a prolonged standing ovation by the audience. Its mastery of character development and ability to oscillate between surprising humor and deep profoundness landed it on the shortlist for Best International Film for the 2023 Academy Awards—the first Pakistani film to do so. Despite not nabbing an official Oscar nomination, it bowled over viewers including notable South Asians, from Priyanka Chopra to Malala Yousafzai to Riz Ahmed, the latter two signing on as executive producers. It heads stateside this spring, making its theatrical debut in New York in April.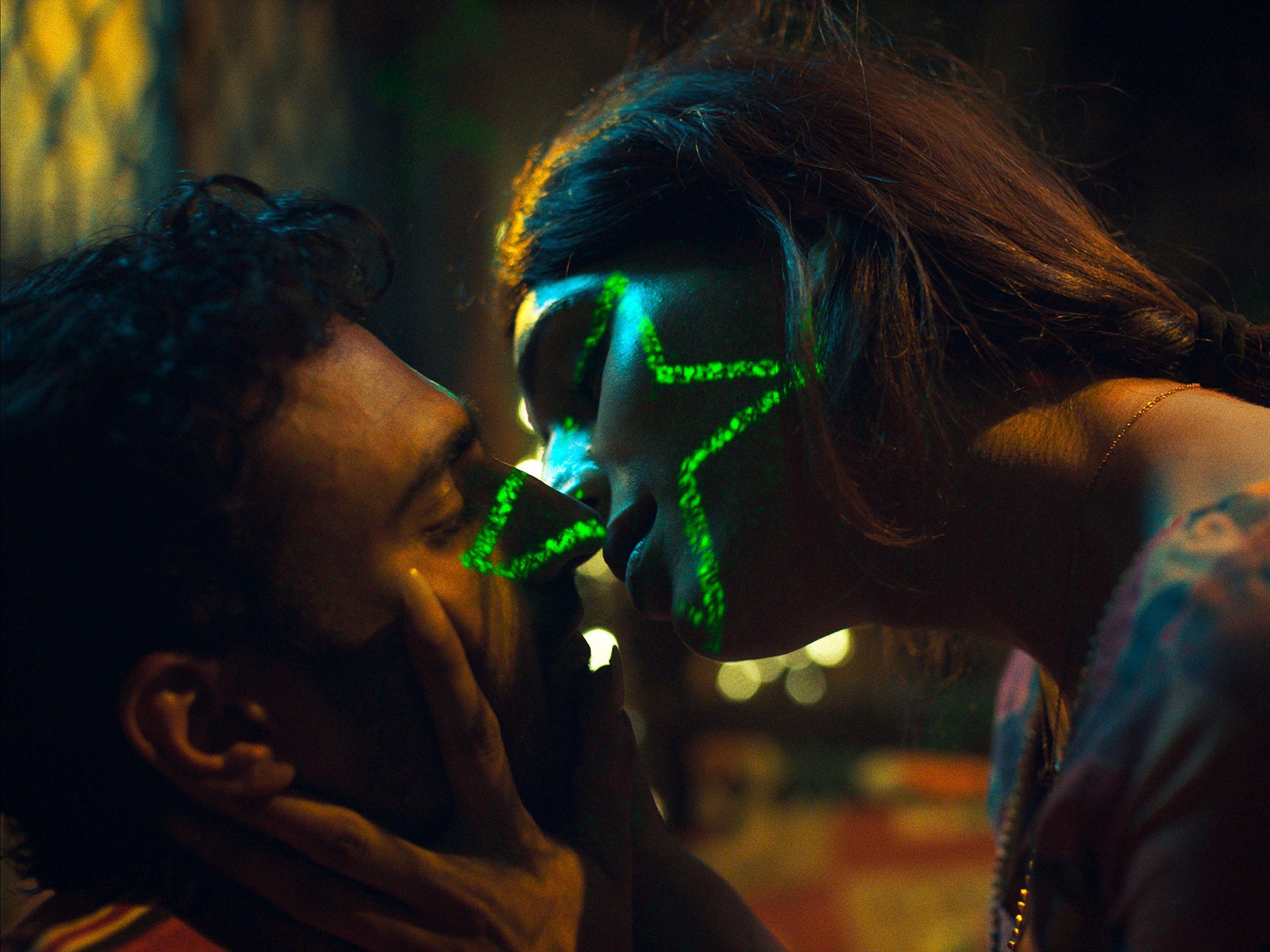 Khan believes the film has resonated worldwide in such a powerful way because of how it holds a mirror up to a patriarchal society—exposing the toxic nature of gender stereotypes and labels. "It was all very real, and it was all something that came out of this world that we live in," she says. "But all of the stories [in the movie] individually also reflect the truth of that world or of that character or of the moment that they exist in."
She also applauds it for showing "an honest portrayal of the trans community" as opposed to caricatures that have not only dominated Pakistani media—where it's commonplace for cisgender actors to play transgender characters—but also Western stories. Sadiq, Khan says, would ask her how she would respond in situations—like the scene in which Biba is discriminated against on public transportation, or when a romantic encounter between Biba and Haider turns sour—to ensure the storytelling felt true to life.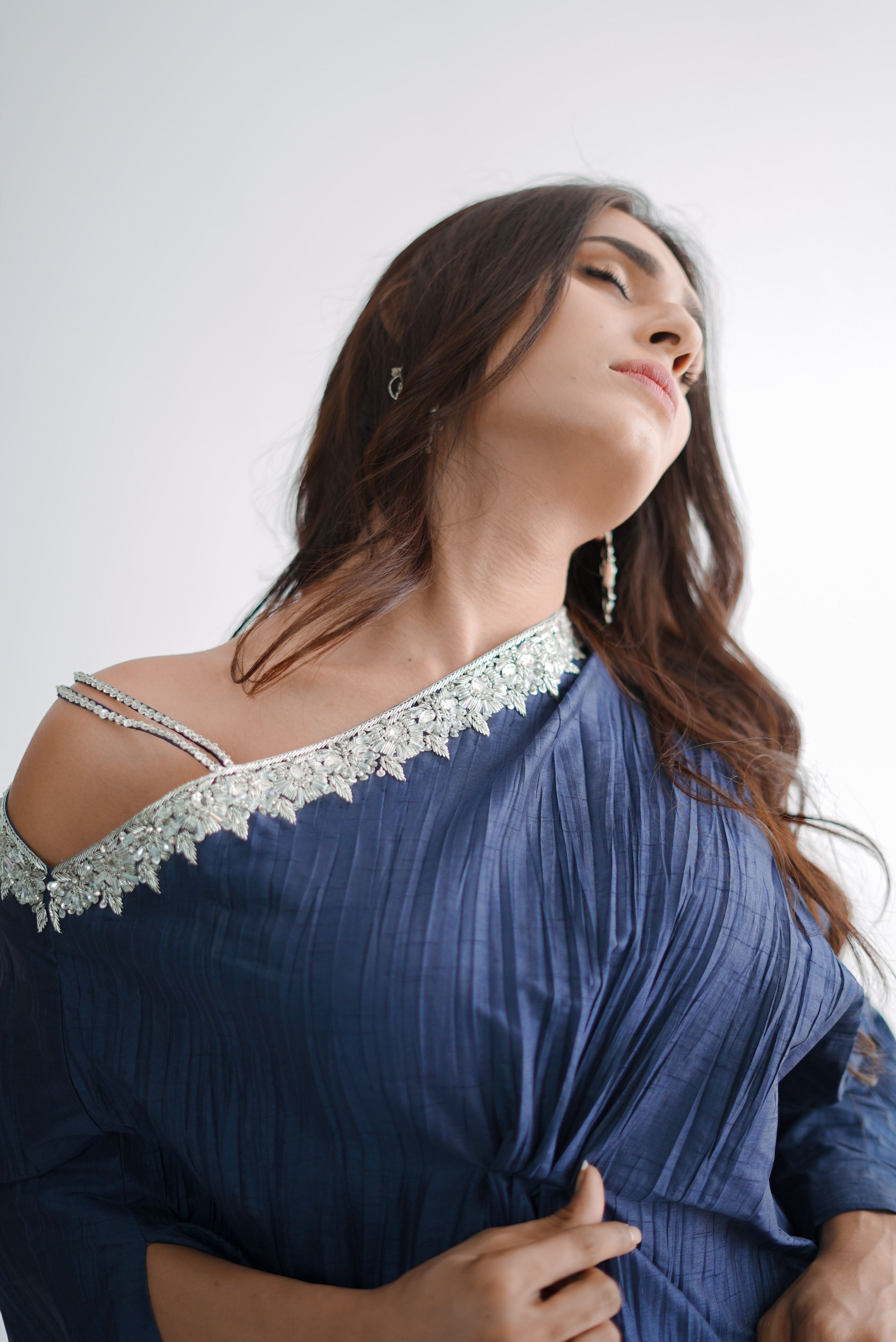 "I felt a lot of pride representing my community," she says, adding that she hopes her triumphs can be a "beacon of hope" for the transgender community.
But for as many barriers that Joyland has broken, its toughest battle sadly remains on its own turf. The film faced a nationwide ban in Pakistan in November 2022; after significant backlash, the ban was reversed. But at the time of print, the film remains forbidden in the region of Punjab, where the majority of the plot is set.
"Joyland is a movie that has been made by Punjabis—90 percent of the crew on the film is Punjabi or belongs to the province," says Khan. "It is a movie that's been made with Punjab in mind, and it's a heartbreaking thing for Punjab to actually not want to play it."
Khan is focusing on the positive, though. "It opens up a lot of opportunities for some very good directors in Pakistan to be confident enough to actually write roles for trans people," she says. "The mentality of a lot of commercial brands within the country will also change. They will begin to see trans people as people who can represent their brands, represent some commercial value in the market."
It has also changed her family's mentality. While the theatrical ban in Lahore has prevented her relatives from watching Joyland (they have, though, been able to see her in Darling), they've followed her newfound success, even reaching out to congratulate and reconnect with her.
What comes next—Khan is still figuring out. She hopes to supplement her income by teaching dance or becoming a choreographer, knowing she can't make enough of a living on just acting gigs—the Pakistani film industry isn't particularly lucrative, especially for up-and-comers—and though she is fielding a handful of international on-screen offers, it's more crucial to her, she says, to sustain an acting career in mainstream Pakistani media, playing roles for transgender women.
"Had I seen something like Joyland growing up, it would've answered a lot of questions for me about who I am, about my identity," says Khan. "More than [my acting] meaning something to other people, what's more important is what being a Pakistani trans woman actor means to me. Because it's only me who can look at my own life and see the difficulty and the hardships that I've gone through. I place a lot of value on where I've gotten in life and how I've, in some sense, made it out."
Of course she'd like to make it big as an actress. But she'd also just like to be able to buy a house. Khan explains that as a transgender woman in Pakistan, it's particularly hard to own property.
"All those years ago, I ran away from home with this desire to make an identity for myself and to find some space in the world and achieve great things in life," says Khan. "Joyland is the reason that I can now, again, resume some healthy relationships with my siblings, my family." And in that way, she has already found her home.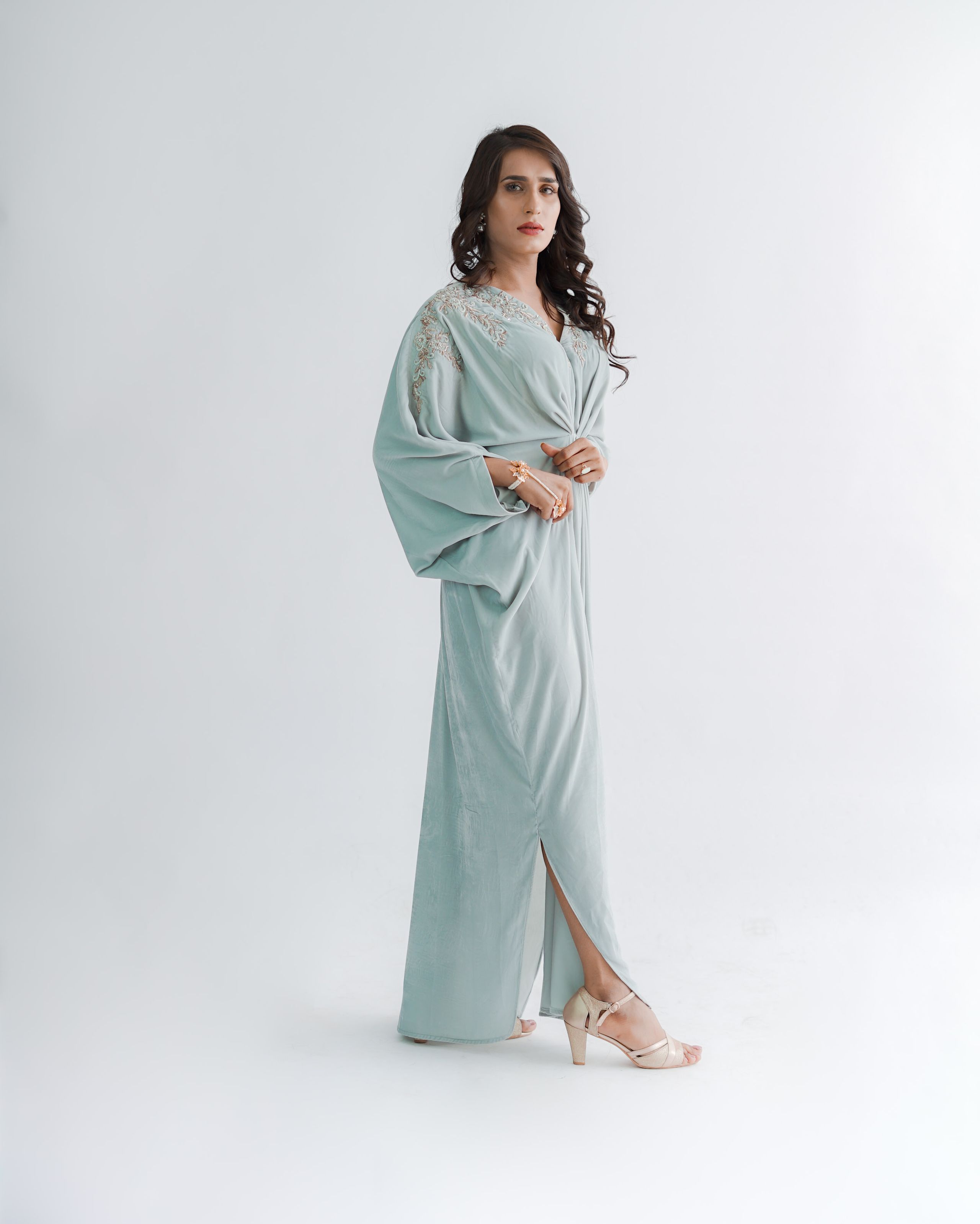 This story appears in the March 2023 issue of Marie Claire.
Celebrity news, beauty, fashion advice, and fascinating features, delivered straight to your inbox!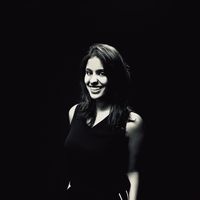 As Marie Claire's Entertainment Director, Neha oversees and executes strategy for all editorial talent bookings and culture coverage across the brand's print and digital entities, including covers, celebrity profiles and features, social takeovers, and video franchises as well as handles talent relations for MC's flagship summit, Power Trip. She's passionate about elevating diverse voices and stories, loves a hot-take, and generally hates reboots. She's worked in media for more than 10 years and her bylines about pop culture, film & tv, and fashion have appeared on Glamour, Vanity Fair, GQ, Allure, Teen Vogue, Brides, and Architectural Digest. She is a graduate of the Columbia School of Journalism.