Miley Cyrus Wins Video Of The Year At VMAs
For Wrecking Ball, duh.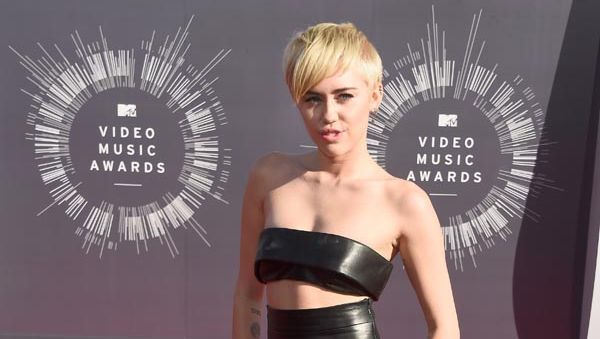 (Image credit: Archive)
Miley Cyrus may not have been twerking on stage this year at the VMAs (and subsequently making parents all over America shield their children's eyes), but she still made heads turn at this year's awards show—and we're not just talking about her leather crop top and pants ensemble. Miley took home the night's biggest award—Best Video of the Year, for Wrecking Ball, of course. All that swinging around had to have some good reprecusions.
But the surprise came after the win was announced. In a Marlon Brando at the Oscars in 1973-esque move (except less angst-filled), instead of accepting the award herself, Miley had a homeless teen accept the award on her behalf to bring attention to the plight of homeless and runaway teens, particularly in Los Angeles, where the population is the largest in the country. She sat on the edge of the stage, looking very emotional during the speech. Way to use your power for good, Miley! Watch the award-winning vid below.
Diana is a producer at ELLE.com. She previously wrote for MarieClaire.com. Diana is a Syracuse grad and a Chicago native, and therefore a pro at dealing with cold weather. She's also an Anglophile, which means she love all things British—especially Downton Abbey, London, and Will and Kate (and Prince George!)