Nicki Minaj Reveals The Reason For Her Style Transformation
And we couldn't be happier for her.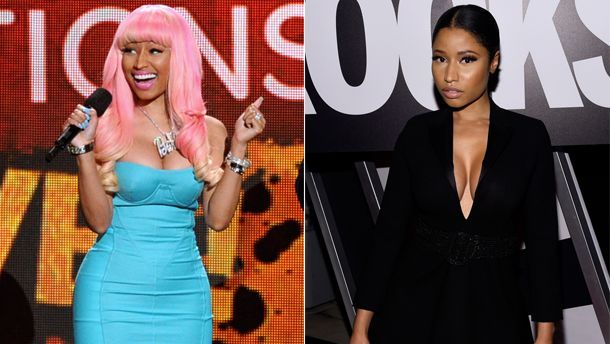 (Image credit: Archives)
In the past, when Nicki Minaj stepped out in public, everyone knew what to expect. She'd be scantily clad in a rainbow of color, reaching from the roots of her hair to the shoes on her feet. The 'Anaconda' songstress's crazy style and out-there makeup was her trademark look. But lately, she's dropped the wide array of color for a sleeker, more natural look. And she just revealed what brought the change on in a new interview: Confidence.
During an interview this Tuesday, Minaj said why she's embraced a more 'regular' look. "I kind of feel now that I look more like my regular old self, like what I look like when I'm at home," Minaj said Tuesday. "I think there's just a little bit more confidence and so I'm like, 'It is what it is. I am who I am. I look like what I look like.' I don't really have to change much of it anymore."
We think Minaj looks good, no matter what she's wearing, but we're so happy she's decided to own her natural beauty. A star-fueled reminder that your best look is the one where you feel most comfortable. And for all us, hopefully that look is when we're at our most natural.
Related:

Nicki Minaj's New Video For 'Anaconda' Has Officially Dropped


Twerking Ellen DeGeneres Can't Quite Keep Up With Nicki Minaj
Diana is a producer at ELLE.com. She previously wrote for MarieClaire.com. Diana is a Syracuse grad and a Chicago native, and therefore a pro at dealing with cold weather. She's also an Anglophile, which means she love all things British—especially Downton Abbey, London, and Will and Kate (and Prince George!)