The 21 Karaoke Songs Anyone Can Rock
"NO, I DON'T WANT NO SCRUB."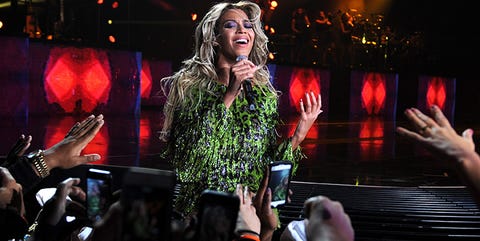 Fun adult activity: pounding some quite a bit of tequila, tripping onto the stage, and singing screaming your heart out to "Champagne Supernova" as the whole bar joins in, ending with the other patrons carrying you out on their shoulders. Here, 21 songs that you'll impress (or, at very least, entertain) your friends with, along with everyone else in the bar...unless you've shelled out for a private room. No pressure.
This content is created and maintained by a third party, and imported onto this page to help users provide their email addresses. You may be able to find more information about this and similar content at piano.io