Megan Fox Says a Lot of Girl Power Was Cut From Ninja Turtles
Not cool.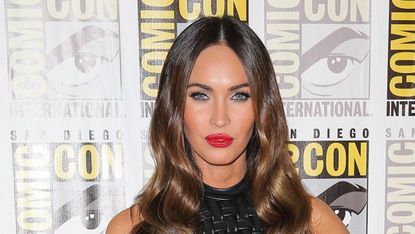 (Image credit: Archives)
We've too-long been deprived of strong female characters in film, and Megan Fox just revealed that the forthcoming Teenage Mutant Ninja Turtles won't be the exception. During her press circuit for the film at Comic-Con, Fox spoke out on the portrayal of her character, April.
Fox said that April is an ambitious journalist who's not making it the way that she wants to because people underestimate her, before sarcastically adding, "I couldn't possibly relate to that." Fox adds that her character is given fluff pieces, rather than the strong pieces she knows she is capable of, so that's how she ends up chasing the story of the turtles.
When asked about any "girl power" in the film, Fox replied: "A lot of girl power ended up on the cutting room floor, unfortunately. I had a really awesome scene where I was fighting The Foot Clan, but I think they were like, 'Why would a tiny journalist be able to kick so much ass?' So that got cut. But I have a moment, Shredder and I have a moment. Maybe it's badass, you tell me when you see it."
This is definitely disappointing news, considering how little representation we get of strong women in movies. We can only hope for a deleted scenes reel showing how fierce both Fox and April can really be.
Watch the interview, below:
video platform
video management
video solutions
video player
Photo Credit: Getty Images
Celebrity news, beauty, fashion advice, and fascinating features, delivered straight to your inbox!