Ellen Page Speaks Out Against the Queen for Honoring a Homophobe
Let 'er rip.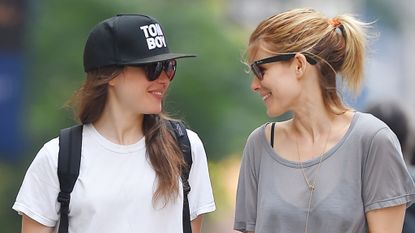 (Image credit: Getty)
If there's one person who emphasizes manners above all else, it's got to be the Queen of England. But if there's one thing we know about Ellen Page, it's that she doesn't stand on ceremony, especially when it comes to fighting for a cause that she believes in.
Since officially coming out in February of last year, the Oscar-nominated actress has been vocal about the importance of being able to express your sexual identity and has been active in the fight for LGBT rights.
So when a Vice article went up reporting that the Queen was giving an MBE (Member of the Most Excellent Order of the British Empire) to Maurice Mills, a Northern Irish politician who has reportedly blamed both Hurricane Katrina and AIDs on gay people, Page took to Twitter to post a succinct but strong response:
"The Queen honored a politician who blamed Hurricane Katrina & AIDS on LGBT people: http://t.co/XoemvNNz1w pic.twitter.com/dYn21wIZuD" fuck thatJanuary 5, 2015
See more
Fuck that indeed. According to The Guardian, the born again Christian politician once said that Hurricane Katrina was God's revenge for letting New Orleans carry out its annual LGBT celebration: "The media failed to report that the hurricane occurred just two days prior to the annual homosexual event called the Southern Decadence festival which the previous year had attracted an estimated 125,000 people. Surely this is a warning to nations where such wickedness is increasingly promoted and practiced."AIDs? Well that's the result of the "filthy practice of sodomy."
So, yeah, no big surprise that this didn't sit well with our girl—or anyone else who cares about humanity, for that matter.
You should also check out:
Ellen Page's Coming Out Speech Will Make You Cry
Why Gay Marriage Is Good for Straight Women
Marie Claire email subscribers get intel on fashion and beauty trends, hot-off-the-press celebrity news, and more. Sign up here.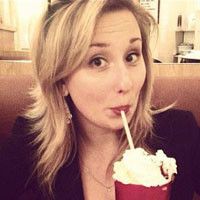 My writing has regularly appeared in The New York Times, The Paris Review, Salon, VICE, Guernica, The New York Observer, BuzzFeed, Cosmopolitan, Seventeen, Esquire, Elle, Harper's Bazaar, and many more publications.

I was previously the Senior News Editor at Best Life Online and the Viral Content Editor in the Newsroom of Hearst Digital Media. My portfolio consists of a vast and diverse body of work that includes personal essays, lifestyle articles, breaking news posts, and viral content. My areas of expertise, however, are Russia, sex and relationships, and mental wellness.