Channing Tatum Can Vogue *Way* Better Than You
Also: chicken dance, robot, pony, etc. etc.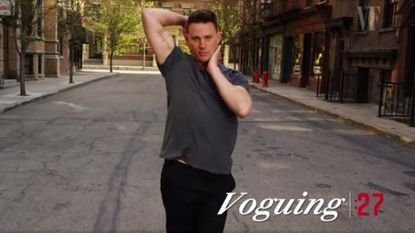 (Image credit: Marie Claire)
It should come as no surprise that Channing Tatum knows his way around a dance floor. But while Step Up and Magic Mike gave us an idea of how well he can twerk/body roll/take his clothes off, we weren't *exactly* clued in to his more PG-13 moves.
Until now. Until this blessed day upon which Vanity Fair (opens in new tab) has given us the gift of Channing Tatum doing awkward party moves.
Watch below, marvel at how Tatum can work wayyyyyyyy more than the pole.
Managing editor. Bona fide beauty addict. Full-time globe-trotter. Part-time DJ. Skinny leather pants lover. Exercise hater. Deep-fried tofu fanatic. Recovering red-lipstick abuser.