Kristen Stewart and Jimmy Fallon Play a Word Association Game, Everything Is Awkwardly Hilarious
Marshmallow...belly?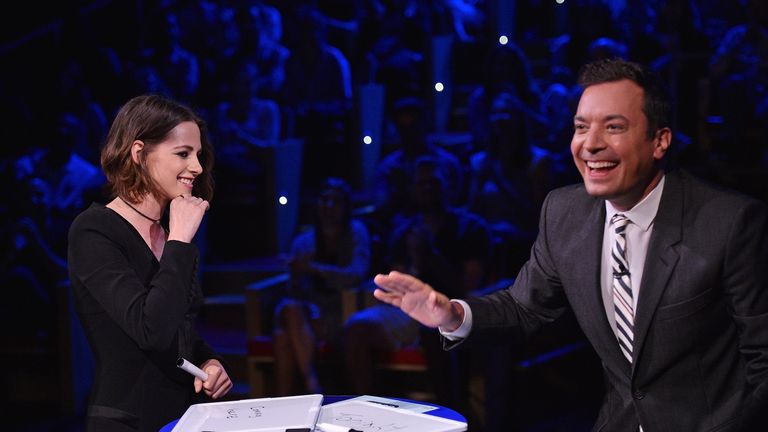 (Image credit: Archives)
Kristen Stewart will be the first to admit that she's not good with improv. So playing a word association game ("word blurt") with Jimmy Fallon, obviously, is the ultimate dreaded experience for the star.
"God, I have serious adrenaline," she tells Fallon. But you can rest easy—the awkwardness leads to an awesomely hilarious bit that will leave you in tears. Think: Marshmallow belly, saying no to Tinder, and Kim Kardashian.
Watch below: