Cynthia Rowley to Design Baby Diapers
Her line for Pampers isn't the first time the newborn undergarment has gotten a facelift.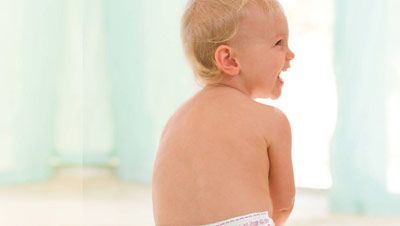 (Image credit: Cari Ross for Procter & Gamble/Newscom)
So, now that Christian Siriano is setting out to design sponges (opens in new tab), it shouldn't be a surprise when more fashion designers jump ship to put their label on random household products.
Case in point: Cynthia Rowley's new line of diapers for Pampers (opens in new tab)!
(We still think she's missing the new-but-possibly-growing-although-we-really-seriously-hope-not market for bridal diapers (opens in new tab), in which brides wear Depends-style underwear beneath their hard-to-remove wedding dresses.)
Rowley's upcoming line — which will be sold come mid-July exclusively at Target, where she already has a two-year-old partnership — includes 11 styles, from madras to stripes to printed ruffles. The aesthetically pleasing baby undergarments are her way of giving parents more options, she said in a press release.
"As a mom, I wanted other moms and dads to have more options in every part of their lives, even diapers," Rowley said. "It's the first piece of clothing your baby will ever wear, and it should be special."
This isn't the first time diapers have gotten a facelift. Huggies debuted its limited edition Denim Diapers (with the unforgettable tag line, "The coolest you'll look pooping your pants") in May.
Tell Marie Claire: What do you think about designer diapers (opens in new tab)? Share your thoughts in the Comments section below!