'The Undoing' Director Answers All Your Burning Questions About the Finale
Susanne Bier explains why there was only one rational answer to, 'Who killed Elena Alves?'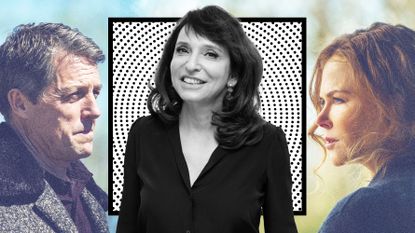 (Image credit: Getty + HBO)
The following story contains major spoilers for the finale of HBO's The Undoing. At what point after watching The Undoing finale did you realize you had been quietly hoping that a 12-year-old boy was the murderer? Or, perhaps, you were wishing the recently-widowed father-of-two, Fernando, did in fact kill his wife? At what point did you realize you were upset that the person who actually killed Elena Alves was the most obvious choice? At what point did you realize you had stopped believing that the wealthy, entitled, narcissistic Jonathan Fraser—played brilliantly and chillingly by Hugh Grant—was a selfish, grotesque person and had started unapologetically rooting for him?
Thanks to a season full of red herrings and cliffhangers, fans of the HBO drama, about a New York couple torn apart by infidelity, murder, lies, and a twice-dishwasher-cleaned-hammer, found themselves throwing logic to the wind in an effort to solve the whodunit. And, it seems, that's exactly what showrunner David E. Kelley and director Susanne Bier set out to do with their manipulative storytelling.
By creating all those unlikely and irrational theories, we had stepped into the trap Kelley and Bier set, becoming packs of real-life unwitting Grace Frasers. Hours after the polarizing finale aired, Marie Claire chatted with Bier, who helmed all six episodes of the psychological thriller, where she explained why the show, below the surface, was always about twisting truths to fit our own conclusions and how if we applied logic to storytelling the answers were there all along.
Bier also told us if there be a second season of The Undoing. But it doesn't really matter what she said, does it? You'll believe whatever you want to anyways.

Marie Claire: Was there ever going to be another character who killed Elena (Matilda De Angelis) or was the plan always 100 percent that it was Jonathan?
Susanne Bier: It was always going to be Jonathan who killed Elena. The whole point of the show is that thing: you believe what you want to believe. Anything can point to a certain thing, but if you really want to believe something you will. And that's sort of true for the audience as well as for Grace. In a way, the audience has exactly the same experience that Grace has. Where any sort of evidence points directly in one way but [you keep thinking], He's so nice. He's so wonderful. He's so charming. He's so full of remorse. We want to believe him.
MC: Grace (Nicole Kidman) defines it in the finale; it's "confirmation bias." A lot of the critiques on the Internet today are saying, 'It's too obvious that it was Jonathan.' Were you afraid people would be upset by the conclusion?
SB: Of course. You're always afraid of any kind of reaction or always concerned about certain reactions. But I never felt that there was realistically anyone else [who could have done it]. Because if you look at everyone's motives I don't really think that anybody [else] has a motive, when it comes down to it. Maybe Grace. But Grace had a happy life until she found out what Jonathan did. And it doesn't seem like it would make sense.
MC: Was there ever a discussion between you and [co-executive producer and show writer] David E. Kelley to give the audience what they have come to expect with television: a shocking, "gotcha" finale? Or did you want to honor the storytelling you laid out?

SB: I do think this series has a—it might be pretentious saying—philosophical implication. But it does, which you can refer to in the world at the moment: 'Do we want to believe in COVID? Do we not want to believe in COVID? Do we want to believe in what we see? How much are we capable in twisting the truth to serve our own purpose?' I think we all felt [that is] the whole essential point and the reason for the book [that the show is based on] You Should Have Known. Although the series uses the book [as inspiration] for the first two episodes, it does use the book as a kind of conceptual framework. That whole notion to 'regulate the truth,' to massage the truth into what we want it to be, is such a big important issue that we all felt we were doing a really fun and really entertaining whodunit twist and turn but at the core of it was that [book's philosophy].
MC: Right. As an audience we've come not to trust or believe what we are being told, hence all the theories. You put a mirror up to the audience to say, 'Why won't you just believe the truth?'
SB: Exactly.
MC: Did you always know that Grace would turn on Jonathan? Did you not reveal to Nicole Kidman until the last possible moment that she's going to betray Jonathan to the prosecution so she could play the devoted wife better?

SB: We knew. [Grace] did believe him. She did want to believe him. But at the point where Henry (Noah Jupe) has found the hammer and Henry has hidden the hammer to protect his dad, she can't uphold her trust in Jonathan. She realizes it cannot be anybody else but [Jonathan]. But, at that point, she's so sucked into it. She's gotten him the best lawyer in the world. She's so sunk into the whole thing that she's got to find a way to get [out of it] without harming Henry. All of that was there. And Nicole plays it very accurately and incredibly beautifully. It's such a precious balance; she manages to do very very precisely.
MC: Something I noticed throughout the show was a really strong focus on eyes. Like Nicole conveying so much through her expressions. Even in the courtroom, the lawyers keep mentioning who is looking at whom. Was all of that intentional?

SB: I wanted the audience to feel what they were feeling. To understand, without words, what they were feeling. With Jonathan, we are now so painfully aware of his sociopathic truth. We are understanding who he really is and what a dangerous, entitled man he really is. In his case, the eyes become much more ominous. I think there is a vulnerability with the women, and with Jonathan, towards the end, there is a kind of coldness that we realized was always there.
MC: There were also a lot of critiques that Elena's character wasn't fleshed out enough. Was she kept a mystery on purpose?
SB: Yes, she was supposed to be a mystery. Whatever Grace knows about her, we know about her. We are on this arc with Grace. We are with Grace in realizing her husband has been unfaithful and hoping being unfaithful is all he's done. And then [she and we] slowly acquire that trust again and then have that shattered. In order to do that whole thing, we needed to maintain Elena as a mystery. Grace met her and that was it. [Then Elena] died and she became so hugely influential in [Grace's] life while still being somewhat an enigmatic human being. And we wanted the series to do the same thing for the audience.
MC: Were there any scenes, with Elena or otherwise, cut from the finale or the series?
SB: Very little. I mean, you don't do any show without cutting out certain beats, but there wasn't a significant story thread or anything like that left out.
MC: There was a really popular theory that Grace's father, Franklin (Donald Sutherland), hired someone to kill Elena. Did you see those theories and at any point did you consider planting more seeds to suggest he was responsible?

SB: If you take a step back and look at it rationally, it doesn't make a lot of sense. If he wanted to save his daughter why would he kill Elena? He was never fond of Jonathan, but why would he kill Elena to frame Jonathan? He even says it when he goes to visit Jonathan in jail. He says, 'If you escape this bail, I will kill you myself.' If he wanted to save his daughter from a man whom he doesn't trust and doesn't like and who he somewhat suspected wasn't faithful, why wouldn't he have Jonathan killed? The fun of it is also seducing audiences into thinking, It's this one. It's this one. It's this one. But if you take a sharp step back and look at the evidence and look at the motives, it doesn't really add up for Grace's dad to kill Elena.
MC: OK, let's talk season 2. I know this is a limited series, and it's been said there's no season 2, but that's never stopped other limited series. Are you open to it?
SB: I would love for David to write a season 2. But, as of now, there are no plans, no nothing of a season 2. There might never be any plans [for] it. I think it would be so much fun to do a season 2, but right now it's just wishful thinking.

This interview has been edited and condensed for clarity.
RELATED STORIES
Celebrity news, beauty, fashion advice, and fascinating features, delivered straight to your inbox!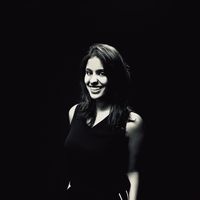 As Marie Claire's Entertainment Director, Neha oversees and executes strategy for all editorial talent bookings and culture coverage across the brand's print and digital entities, including covers, celebrity profiles and features, social takeovers, and video franchises as well as handles talent relations for MC's flagship summit, Power Trip. She's passionate about elevating diverse voices and stories, loves a hot-take, and generally hates reboots. She's worked in media for more than 10 years and her bylines about pop culture, film & tv, and fashion have appeared on Glamour, Vanity Fair, GQ, Allure, Teen Vogue, Brides, and Architectural Digest. She is a graduate of the Columbia School of Journalism.