What's in a Name?
With so many wine companies targeting women with cutesy names and girl-friendly labels, we decided to see what some real ladies thought about them in a blind taste test.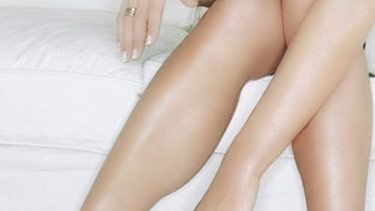 (Image credit: P. Hall)
At this point, wine is the drink of choice for almost all of my girlfriends, so I guess it shouldn't be surprising that lately I've been hearing about wines that are targeted toward women. They have names like Mommy's Time Out, Jealous Bitch, Middle Sister and Little Black Dress and generally cost about $8-11—a few bucks more than Yellowtail but still pretty cheap.
I've studied wine and have a website called grapefriend.com, so I'll admit I was a little dubious about these wines being more gimmicky than good. But my biggest belief about wine is that if you like it, it's good. So I got a few ladies together to blind taste a few of these "chick wines" and see what we all thought. I picked out four of the girl-skewed brands and mixed in some others among them—two that were similarly priced to the lady brands and two that were a bit more expensive. We tasted all of them without knowing what they were and gave each thumbs up or down (along with some often hilarious commentary) before the labels were revealed.
First up was Seven Daughters ($10.99 ) – a blend of seven different white grapes. Some of the best wines in the world are blends based on balancing strengths and weaknesses of each grape, but the seven in this blend wouldn't be my choice (and yes, I'm saying that as nicely as possible). The website really goes for it with the girly stuff: "Seven Daughters carefully selects from among the finest grape varietals across California, to create red and white wine blends that are sophisticated, flirtatious and undeniably fun - just like you." I did like the label (seven colorful dots on a white background) but wasn't as crazy about the wine. It had a waxy texture and tasted like overripe red apples and pears. But Abby (who, by the way, is the editor of this site) thought it was smooth and easy to drink. And my friend Julia even went so far as to say, "It has no flaws. I loved it and want to buy it." Duly noted.
So that one didn't go badly at all. The next option, however, went in an entirely different direction with seven unanimous dislikes. Penny, who doesn't really hold back, said, "That is nasty. Ew. Double ew." And Abby, not exactly known to be overly picky about wine (Ed note: This is entirely true.), said, "Even I can't drink that." Annie offered that you could use it for sangria, which I thought was very resourceful of her. But then Penny threw down a $20 bet that it was one of the wines marketed to women. "Make it $30," said Eun, a wine captain at an upscale Upper West Side restaurant.
It turned out to be a Little Black Dress Riesling, which sells for about $8.99. The label isn't bad—it looks like black cloth with a hanger and shoes in white stitching—but I thought it was effervescent and slightly sweet and not in a good way.
Just as I thought things were going south (and not in the Sicilian Nero D'Avola way), we got to the reds and I actually really liked one. Mommy's Time Out Primitivo, $7.99, had some blueberries, blackberries and a yummy spicy cinnamon thing going on. Very smooth and pleasant. Jessica, who also works at Marie Claire, loved it and thought it was "deep." Abby liked the spice factor, but didn't think it was as smooth as the whites we'd tasted.
"I hope this is one of the expensive wines," Penny said, "otherwise I'm a cheap effing date." (I think her boyfriend will be pretty psyched.) And this was the wine, as Abby put it, with the "most egregious name of all."
So as I sit thinking maybe I had pre-judged these wines too hastily, out comes the Cupcake "Red Velvet" blend. This one blends Zinfandel, Merlot and Cabernet Sauvignon and sells for about $8.99. I thought it tasted like thin cranberry juice, and was super astringent and acidic. "It's too sweet. It pops in my mouth," said Annie. And Abby added, "It's watery. Don't like in big letters." (Which I guess would be "DON'T LIKE.")
Once we finished the wines and discussions of how Katy Perry is like a cheesy Zooey Deschanel and what Pippa ate before Kate's wedding, I told everyone how much the wines cost. Surprisingly, the low price seemed to be a negative issue. As Annie put it, "If you cheap out on wine, it's not like shopping at Target. It's cool to be budget in fashion but not in wine."
Still, most said they spent anywhere from $10-20 for an everyday wine which isn't too far from the "chick wine" prices. And the most expensive wine we had in the blind tasting, a $30 Rioja, wasn't a total hit either. Some people said it "smelled like feet" and had mouth-puckering tannins (or as Abby put it, "I just got Renee Zellweger face.").
But here's the real problem: instead of persuading everyone to buy the wines, the names generally seemed to turn everyone off. When I was revealing the wines, Abby said, "That thing is actually called Cupcake?" And most people agreed they wouldn't show up to a dinner party with Mommy's Time Out. "Maybe I'd bring it as a joke," Penny said. And Annie, the only mom in the group, added: "I'd bring it to a baby shower or my friend's house. But I'd be more inclined to buy a label with sexual innuendo like Menage a Trois over one with mommy language."
But at the end of the day the sheer quantity of wines on the shelves can be overwhelming, so it's a great concept to have some girl-friendly labels and brands. People often tell me they're intimidated by wine, so I love the idea of making anything about it more friendly and fun. But don't sell women terrible wine. That's as bad as not calling the day after a hook-up. Weeks later we won't answer some out-of-nowhere text, nor will we buy crappy wine again.
Overall, though, the wines were pretty decent for the price. The Little Black Dress was borderline undrinkable, but the Mommy's Time Out got a thumbs up from almost everyone. And maybe the best sign of a good wine was that at the end of the night someone asked for a refill of MTO. Even further proof? There wasn't any left.
Alyssa Vitrano is certified in Viniculture & Vinification and Blind Tasting from the American Sommelier Association and has a wine website, grapefriend.com.
Celebrity news, beauty, fashion advice, and fascinating features, delivered straight to your inbox!