A Two-Minute Date with Jason Lewis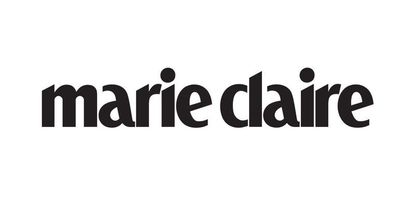 (Image credit: Marie Claire)
Gazing across the table at Jason Lewis, I feel perplexed. Something's different about him. What is it? New hair color? Has he lost weight? But then I get it — he has his shirt on.
Best known for being Samantha's bed-rumpled boy toy on Sex and the City, the ruggedly good-looking 35-year-old pretty much played a good-natured set of abs for a full season. "I once stopped into a bar to get a burger and a beer, and this woman recognized me," says Lewis. "She was with her husband and asked me if she could take a picture with me. I said sure, and she lifted up my shirt and started rubbing my stomach. Before I could say anything, her husband said, 'Honey, what are you doing?' And she said, 'It's okay, I've seen him naked on TV.' And I was like, 'No, it's not.' That poor husband."
A model-turned-actor whose research once included studying a book of sex positions with Kim Cattrall, Lewis knows it'll take some work to change our perception of him. Hence his auditioning for a film about soldiers who commit rape and murder in Iraq. He didn't get the part, although he did land the role of a gay man on ABC's acclaimed Brothers & Sisters. "I had been offered gay roles before, and oftentimes the writing was very trivial," he says. "The idea of playing gay as a punch line to a joke never made sense to me. But the issues between these two guys are very relatable. It's not about their sexuality — it's about their connectivity."
In Mr. Brooks, he plays Demi Moore's husband, a small but meaty role he seems to have relished. "My character is a jerk," Lewis says, grinning. "It was fun. I like playing a jerk. He's using her for money."
So just how deep is this dude with the surfer facade who used to date Rosario Dawson, plays horseshoes and Foosball, and likes nothing more than hanging out with his two Rhodesian Ridgebacks, Knuckles and Beqa? I decide to ask him who he likes for the '08 election. Lewis leans back and takes a deep breath. "Hillary," he says, and bangs his fist on the table. "I think she's got the chops to hold it up. I don't know if our nation's ready to let her run it, but I hope so."
Fair enough. As I watch him rip off a hunk of dinner roll with his teeth, I silently wish Jason Lewis the best — with his promising career and his next adventure: climbing Mount Kilimanjaro. "I need to have an experience that has nothing to do with my personal ambitions," he says. "Just taking life in." Sounds heavy. But I can't help wondering: Any chance he might be doing it with his shirt off?